Click here to get this post in PDF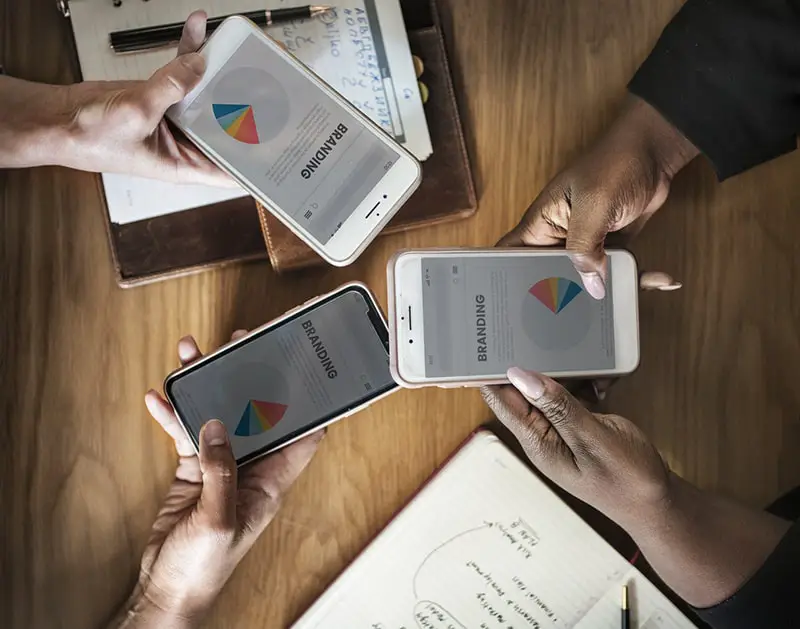 Starting your small business is an exciting but nerve-wracking time in your life. You want to showcase your professionalism and experience, yet you are not quite sure how to get these traits to come across to your customers. The strategies you use to prove your authority in your field can make or break your business's success.
One of the most important aspects of your business is your branding. How do people recognize and remember you? How you choose your brand tells your customers what they can expect from you and sets you apart from your competitors. Branding is important when moving forward with your simple small business ideas.
For instance, if your business was in repairing electronics but your brand was a lightning bolt, it would be harder for potential clientele to see at a glance what your service was and they would likely move on to someone else.
According to the experts from Usessaywriters.com, choosing your branding strategies takes research and careful consideration, but here are 14 online and offline strategies that you can use to help build trust and authority with your audience.
Branding Strategies to Show Your Authority
1. Choose your colors. If your business has signature colors that spark recognition when someone sees them(i.e., pink for a breast cancer clinic) then you need to be sure to use those colors as an automatic form of advertising and authority with your branding.
Be sure to utilize that natural branding to the fullest by wearing those colors when you have important meetings or speak in front of audiences, create your business pages, and more.
2. Make your business cards stand out. Your cards should be a representation of your business. If you want to show your creativity, use creative cards. If you want to impress upon others your authority and respectability, use cards that clearly demonstrate your integrity.
Stand out from your competitors by evaluating what they use and then making yours even better. Gold business cards are an excellent way to prove to your clients that you understand that even the smallest touches are important and you won't sacrifice quality for cost.
3. Use business pages online. Sites like Google MyBusiness are easy to register for and use. Google MyBusiness will list you as a service-based business and create a listing on Google Maps and Google search so potential clients can find you. Be sure you already have a logo for your business so that you can add that at the same time.
4. Think about your "live" environment. For many businesses, especially those that are predominantly online, going "live" to advertise or taking phone calls through Skype and other platforms is quite common.
Take into consideration how your client sees your background environment. Set your camera up so that your room speaks authority. Show off your business logo, hang solid draping or a backdrop that has your branding on it, or frame your certificates and other touches that add to your professionalism and create an aura of trust and knowledge.
5. Brand your client emails. Canned email templates are simple to create and track. If you are concerned about doing this yourself, you can hire one of the dozens of companies to create a template with your brand and even keep track of your recipients' responses and how often your emails get opened, deleted, or unsubscribed.
6. Be sure your brand is unique. You have probably heard hundreds of times by now that you need to "find your niche." That means that, quite probably, you are not the only option out there that provides the services you do. You need to determine how your business stands out from your competitors and piggyback on that specific niche.
Once you have determined that little area of specialization that gives your business the added touch, use it in your brand.
7. Use your branding to grow your community. Social media is huge in business advertising today. Huge companies like Google, Nike, and Amazon focus on community building through social media instead of spending big bucks on advertising.
Don't neglect the power that Instagram, Twitter, Facebook, and other platforms have on expanding your business's reach. When you create these accounts, make sure you use your brand as the common theme across all of them. However, remember to fully delve into one before you move on to the next. It's more important to foster a relationship thoroughly in one area than to have minimal exposure and trust in multiple realms.
8. Remember that your services will go hand-in-hand with your brand. When people share the experiences that they had with you to others, they will most likely include your brand as a stepping stone to explaining their stories.
If those stories are negative, your brand will begin to develop a negative connotation when people see it. However, if you provide quality services and your customers share a majority of positive experiences, your brand itself is great natural advertising.
9. Consistency is key. With your small business just beginning, it is easy to get in the habit of changing your voice, your logo, and your overall brand to please the audience you are aiming for. While this may seem like a smart business trick in the short-term, you want to consider the long-term effects.
No matter where you advertise or show up, you want people to recognize your brand and your voice. Keep what you showcase consistent: your business name, logo, products and services, design, voice, website, marketing materials, etc. as consistent as possible and your brand will speak for itself to build authority and trust.
10. Connect with your customers. Your brand itself should build a relationship with your audience. How do you plan to use your service to help people? That intent will foster emotional relationships with people you have never met.
Once you build that loyalty and trust, the connection alone will ensure that people come to you for repeat business and refer you to others. By human nature, people are more willing to patronize businesses that they feel emotionally connected to, and contrarily, they will stay away from even the best services at the most affordable rates if they have an emotional antagonistic reaction to a company.
11. Branding continues with your packaging. Many small businesses will cut corners where they can to take smart control of their finances. But continuing your branding with your packaging is important, too.
Consider a bit of creativity with your product and how it is packaged. If it's sitting on a shelf next to your competitors' items or if you are posting pictures online to get your audience's attention, how will yours stand out? What makes yours the better option to choose from?
If people notice your packaging, they will be more apt to stop and review your services, and then purchase if they like what you are saying.
12. Invest in branded merchandise. Spread the word that you exist and you are an authority on your service through free and for-purchase merchandise. Who has ever turned away a free pen or notepad? And if your branding and logo are eye-catching and creative, many people will pay to wear it on a t-shirt.
13. Don't forget about print. With the convenience of online marketing, it can be easy to forget the simple things, like printing flyers and distributing them in marketplaces or other businesses, or even sending out mail.
Yes, most people toss their junk mail, but, just like with bulk email advertisements, the odds of you getting at least one person to buy your product or service is strong. That one person will cover your investment in the bulk mail drop, and everyone else will have seen your logo in the mail before they tossed it, building recognition in the back of their minds if they ever need what you offer later.
14. Remember that you are always networking. When you talk to people, network. When you are on a Facebook, network. When you are pumping gas, network. You never know who may need your service or know someone who does.
On the same token, always remember that you are always networking, so if you are having a bad day or had a bad experience with someone else, what you do or say can spread like wildfire. That same brand you were trying to carefully cultivate can get severely damaged with a simple bad choice in your actions or words.
Mix Online and Offline Strategies for Your Brand
Remember, if you solely focus on online branding, you are missing the audience you could have had that does not get online, and vice versa. A healthy mix is necessary to pull in as broad of a spectrum of customers as possible.
Consistency is the most important thing you can do for your business. Consistent products, services, and branding will ensure that your small business becomes and remains successful for as long as your consistency shows through.
Be creative, find your niche, stand out from your competitors, and include that unique aspect that makes your business different in every area of your branding. With time, careful cultivation, and good business sense, your small business will quickly build trust and authority and become Google first page search-engine worthy!
You may also like: The Importance Of Great Web Design For Your Small Business