Click here to get this post in PDF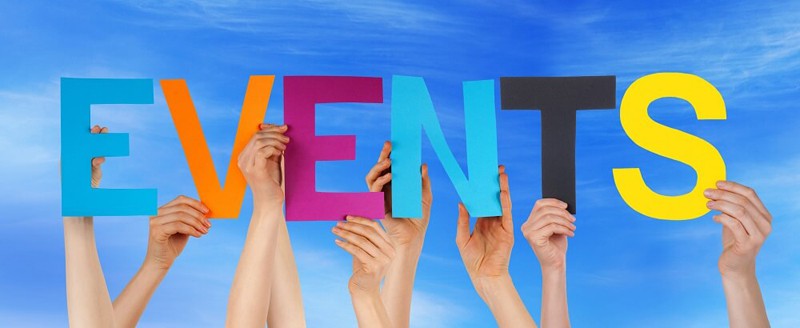 Tips for raising your brand awareness through event marketing
Your business may have devised and implemented an impressive and effective digital marketing strategy, but the power of a personal touch cannot be underestimated.
Events are a way for people to get to know your business on a personal level and see the faces behind the brand.
Making a good impression and forming relationships with other businesses/clients face-to-face is equally, if not more, important than marketing your brand online.
Of all the buzz that social media has created, people appreciate real-life experiences more than ever. Taking the moment and showing off your business in the right place and exact timing will do wonders for you. Events are the right places because people will have the opportunity to experience your product through real interaction. That is why experiential marketing vehicles are an inseparable part of every successful event. No matter what the business niche is, you can always get it on wheels and promote it in front of your customers, to give them memorable experiences.
For an effective overall marketing strategy, you should incorporate a mixture of methods to achieve the results you want and reach your full potential.
Keep reading for some tips about how to nail your event marketing…
Brand promotional materials
The first important step for making the most of the opportunity that events present for raising your brands' awareness is to have plenty of branded products and materials to take along with you.
People are much likely to be drawn to individuals with creative and colourful branded materials surrounding them over people with no branding to be seen.
The vast range of products that businesses have to choose from these days means that, really, your options are endless.
Professional large format printing is your best bet though to ensure that your brand is represented in a high-quality and effective way. Northern Flags are the UK's leading wide format printer and they can help you to create practically any type of large printed product possible. Think flags, banners, boards, barrier jackets and/or even car stickers! The more effort and thought you put into your branding, the more likely you will get noticed – and for all the right reasons.
Social media
Another important tip for ensuring that your business gets the results you are aiming for with your event marketing is to do plenty of preparation and promoting even before the event takes place.
Social media provides the perfect medium for businesses to do this. So, if you haven't already, you should promote the fact that your business will be appearing at an event. Failing to do so could result in there being a low attendance and/or there not being individuals from your target market at the event.
You can use social media to promote your event marketing and raise brand awareness in a number of ways. There is the option to invest some of your budget into paid ads, to ensure that your marketing efforts are definitely being seen by your target market.
You can use social media as a marketing tool effectively without spending a penny though too – post regularly, interact with relevant businesses and/or consumers and provide value to succeed in this.
Have a message/story
Something important to keep in mind when tackling the world of event marketing is that your business needs to have a unique and strong message.
With the business world becoming increasingly accessible for people to break into, it can be difficult to find a completely individual take on things. However, power through – once you understand your business's story, you can use it as a solid base upon which to market and sell your services at events.
People are much more likely to buy into a product if there is a special message behind it that they can relate to
Plan
Like the old saying goes – fail to prepare, prepare to fail.
Your business needs to plan, plan and plan some more before attempting to implement an event marketing strategy. Whether it be at b2b expeditions or public events, you should have a detailed plan of action and goals to work towards every time.
Each individual involved should be aware of the general aims but also the more specific targets that you want to reach with your event marketing.
Some things to keep in mind… How will you approach people? What will your opening statement be? What tone will you use when interacting?
As well as planning how your team will perform socially at events, there are, of course, plenty more practical aspects to be organised. Will you be offering branded freebies? How will your stand look? How many members of staff will be at the event? The list goes on.
Overall, you shouldn't take event marketing lightly as, if unsuccessful and unorganised, you risk tarnishing your brand's reputation. Events provide an opportunity for other businesses and/or consumers to get to know your brand on a personal level – you want your brand to be remembered for all the right reasons.
You may also like: Branding a Small Business: 14 Online and Offline Strategies to Build Trust and Authority