Click here to get this post in PDF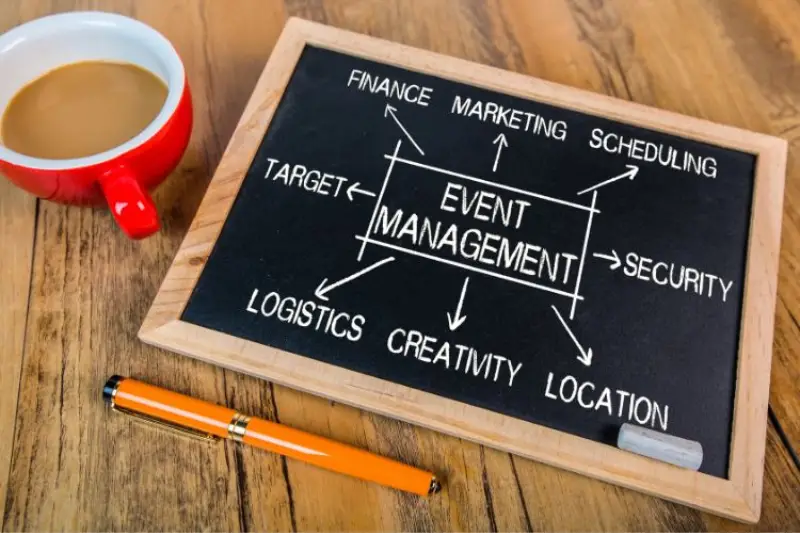 Marketing events are a powerful tool for businesses to connect with potential customers and create awareness about their products or services. These events provide a unique opportunity for face-to-face interactions, allowing businesses to build personal relationships and establish trust with their target audience. By engaging with customers directly and getting the most of your marketing event, your business can gain valuable insights, understand your customers' needs, and tailor your offerings accordingly.
Planning, Planning, Planning
To ensure the success of a marketing event, careful planning and execution are crucial. It begins with defining clear goals and objectives. Whether the aim is to generate leads, increase brand awareness, or launch a new product, having well-defined goals helps in shaping the event strategy and messaging. 
Additionally, choosing the right location is essential. Consider factors like convenience, accessibility, and capacity when selecting a venue. The location should align with the target audience and the type of event being hosted.
Utilize Marketing Equipment
Incorporating unique elements into the event can make it more memorable and impactful. If your business has a drop trailer, utilizing it as a mobile display or demonstration area can attract attention and showcase your products or services effectively. Actions like these will help you get the most out of your drop trailer and all the potential it has. 
Additionally, don't forget to regularly inspect your drop trailer so you can avoid any mishaps when you take it out. Any equipment you have, from brochures to displays to drop trailers, must work properly to maximize your marketing potential. Pay attention to everything so your marketing event can go off without a hitch!
Be Engaging
Engaging content plays a vital role in keeping attendees interested and engaged throughout the event. Consider incorporating live demos, interactive activities, or guest speakers who can add value and enrich the overall experience. Networking sessions or activities can also help facilitate connections among attendees, fostering a sense of community and providing opportunities for collaboration.
Attendee Follow-Up
After the event, it is important not to let your efforts go to waste. Follow up with attendees through thank-you emails or by providing additional information about your products or services. Doing this helps to maintain the conversation and potentially convert leads into customers. Measuring the success of the marketing event is essential to understand its impact on your business. Use metrics such as attendance, lead generation, and social media engagement to evaluate the effectiveness of the event and make improvements for future ones.
If you know how to get the most out of your marketing event, you can effectively promote your business's offerings and establish meaningful connections with potential customers. When you follow these tips and incorporate detailed planning, businesses can maximize the impact of their marketing events and drive long-term success. Plan your next marketing event with confidence and create an unforgettable experience for your audience!
You may also like: 5 Proven Ideas for Small Business Content Marketing
Image source: stock.adobe.com