Click here to get this post in PDF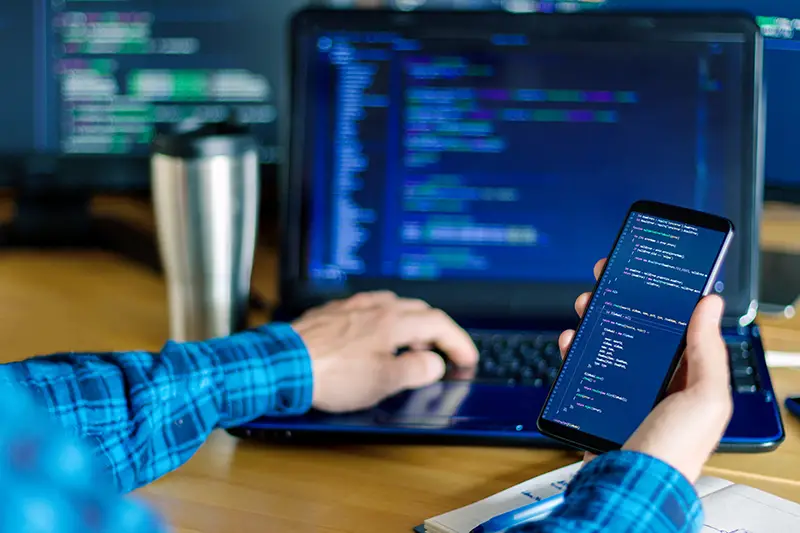 We earn commissions if you shop through the links on this page.
Building a successful small business is not always possible overnight. Instead, there are myriad marketing tactics available to boost growth and potential sales lead opportunities based on your business model. There are various benefits to building and sharing web design that is appealing, up to today's standards and functional. Knowing the importance of great web design for your small business is a way for your company to set itself apart from competitors while attracting new potential consumers who are not familiar with what you have to offer on your official website and any social media sites you have set up dedicated to the company you represent or own. Below, learn about key web design components small businesses should consider.
Branding
Branding is a key element to a positive reputation for any business, whether you are showcasing products or offering a service to potential customers. A well-designed logo and coordinating website adds to your company's authenticity, legitimacy, and even authority in the market or niche you represent. A brand is what most users recognize with companies they trust, especially when reading magazines, scrolling through their smartphones, or checking out new content online. The more established your brand appears (with a working and well-designed website), the more likely you are to see an uptick in return visitors to your site and the content you provide.
Branding is another method to keep users from choosing potential competitors that offer the same or similar products and services you represent. Outshining competitors with a beautifully designed website is more likely to appeal to users who see the correlation between good design and a legitimate business.
Graphics and Videos
While graphics and videos have become mainstream today within websites, it is highly advisable to keep them to a minimum unless they are absolutely necessary. Dedicate a section on your website to videos rather than bogging down an entire home page, causing some users to lag — which may ultimately lead to a higher bounce rate. Check the size of your graphics to ensure they are fully optimized for the quickest viewing of those who are browsing your site. Graphics and videos should always align with your company's brand and message you want to perpetuate in any industry or market.
Browser Functionality
When companies begin developing the design of their site, it can quickly become overwhelming when the target demographic is ignored. Websites require functionality that is simple and straight to the point. Avoid overbearing graphics, flash-based websites that take longer to load (within browsers and mobile phones), and walls of text on each page. Designing an effective and efficient website should be consistent throughout — limiting words to each individual page and minimizing the number of unnecessary graphics, especially when sharing content or promoting products.
Mobile Adaptation
One of the biggest errors when developing a website for a small business is the ignorance of mobile viewing. Ensuring your website is responsive to all browsers and not just those on a traditional computer is imperative. Mobile adaptation is not simply for smartphones, but it is also necessary for tablets and other devices where your website may be accessed. Proper CSS coding and formatting of your website can easily modify the overall look and feel of the website within mobile and tablet devices, giving more users and potential consumers access to the content, services or products you provide.
CTA Placement in the Right Spots Within Campaigns
With branding in mind, be sure that all CTAs are visible and in appropriate locations — especially when attempting to sell a product, get users to register for your website, or even sign up for an email list you have available for future marketing campaigns. The CTA copy should match the overall language, tone and style used throughout your website to help maintain authenticity and authority in your market — standing out from competitors.
Taking the time to ensure your web design for any business is up to par with today's standards is essential, regardless of the target audience and demographic you are attempting to reach. The more you know about your visitors and potential consumers, the easier it is to cater to them in terms of ads, banners, color schemes, and the overall branding of your site and company (for ease of access purpose).
Catering to your consumers is key not only to generate revenue and income, but also to garner a higher rate of brand loyalty and a legitimate following in the process —ultimately helping to take any business to the next level of success.
About the Author
Chris Pautsch is Founder and CEO of KeyLimeTie. KeyLimeTie is a full-service design, development and digital strategy agency, helping clients communicate more effectively and intimately with their customers through interactive marketing channels.
Also read: Elements of Quality Web Design