Click here to get this post in PDF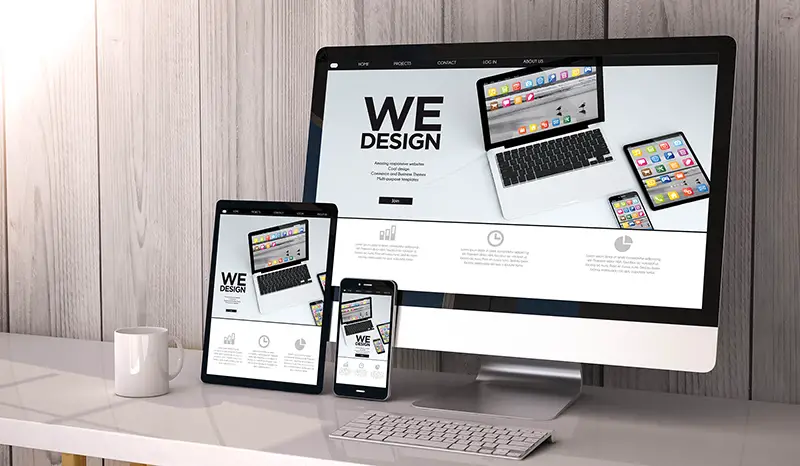 In the current age where virtually every business takes place online, having a website is a prerequisite instead of an option. Since a website is a requirement, everyone has one. How then do you stand out? If you understand the complexity of online systems, you know that efficiency and ease of use are the fundamental basics of any website.
In this article, we shall share the must-have design elements for a quality b2b website and the importance of having a quality B2B website design. Here are the must-have B2B web design elements for a quality website.
Solid Navigation
When a potential lead visits your website, it is like they have just walked into your building. If you do not have clear markings and labeling, the lead gets lost in the building. No one wants to be lost anywhere. The same applies to your website. You should have straightforward navigation that directs anyone on your site to the information needed. A Calgary web design team understands that a simplistic and easy flowing page is usually the best choice for web users.
Remarkable navigation ensures that a potential customer gives you a shot by at least getting to the information they need, and if it works for them, you have got yourself a client.
Your navigation should be:
Simple
Self-explanatory
Broad headings
Clear subtopics
Responsive Design
Responsive design is critical as people access your site from different devices. For example, a customer should access your website from a mobile phone, tablet, or desktop with a responsive design. Your website must be adaptable to these devices as it enhances your customer experience by providing them with the information they need, whichever way they use to access your website.
Style Guide
A style guide helps you create a consistent design on your website while making your audience stay longer on your site and creating brand recognition and consistency. Achieving this will ensure more leads and conversions in your pipeline.
Your style guide should be clear on your color mix, format, typography, and more for every page on your website. Whenever there is an addition to your website, it should be consistent with your style guide.
Purposeful Visuals
Visuals improve engagement on your website. Videos have proven to increase engagement ten times as compared to plain copy. As much as visuals improve your engagement, they should be well thought out. Unfortunately, they become counterproductive when the website is crowded with videos, photos, and other graphics. They tend to confuse your customers, and they end up leaving without constructive interaction with your website.
There should be a balance between your videos, photos, graphics, and text. Each visual added to your site should be integrated purposefully, not just for its sake.
Good Copy
Your audience comes to your site to obtain specific information. If a potential customer comes to the website and misses the information, the customer leaves. 
On the other hand, as much as you have the information they need, you should ensure that it is written in a quality copy consistent with your brand voice. The copy should be:
Clear
Informative
Simple
Engaging
Call-To-Action (CTA) Buttons
A call-to-action is essential. You want to drive traffic to your website, and you want your visitors to take action. Therefore, you must be clear about the action you want the potential client to take.
It would help if you made the call-to-action stand out above all other information. For example, the call-to-action button can be a different color or a different font, or a combination of various design elements. Then, when the customer lands on your page, they know exactly what is expected of them.
Page Speed
It is frustrating when a potential customer clicks on your page, but opts out even before it opens because it takes too long to load. Page speed is as important as all the design you have invested in your website.
You can check the speed of your page using, Google PageSpeed Insights which will tell you how fast your page loads and what improvements you can make to make it faster.
Importance of Web Design
After you grasp the elements of a quality website design, these are some of the advantages you will achieve.
An amazing first impression
A consistent look and feel
Stand out from your competitor
Brand recognition and awareness
Build trust with your audience
Enhance customer satisfaction
Now that you know the important elements of a business website, it's time to make that decision and start interviewing potential website developers and designers to create a system that works for you.  Remember, efficiency and ease of use should come first, and the rest will follow.
You may also like: Web Design Tips You Need to Know About in 2022
Image source: Shutterstock.com