Click here to get this post in PDF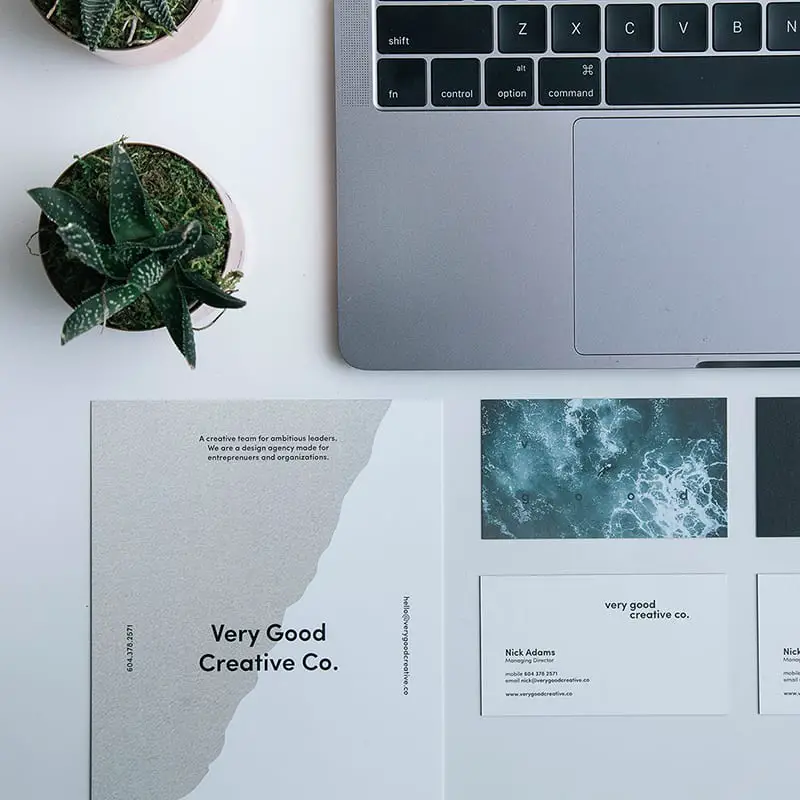 When you've dedicated months or years to building a business, you want the world to know about it right? The only way you can set your business apart from the rest is with a strong and recognizable identity. Even an individual working alone in a digital industry needs to have a brand identity so that their name is always linked to the services they offer. In fact, good branding can make a one-man band appear to the world as a multinational corporation if you get the design right.
What is corporate identity?
Essentially corporate identity is a visual representation of what your business has to offer. People tend to connect with images much faster than written logos or catchphrases and so it's important that your corporate branding reflects you in the best possible way. Your brand identity is more than just the colour and design of your logo and also includes the following marketing or promotional materials:
·         Business cards
·         Stationery
·         Print materials such as brochures and flyers
·         Vehicle and property signage/awnings
·         Product packaging
·         Apparel
·         Website
Ideally, the design principles of your branding should be cohesive and professional across the range of materials. Creating the look and feel of your branding is something that requires considerable research and attention to detail. What images best engage your audience and makes them want to do business with you?
It often helps to look around at the competition as you'll want your corporate identity to stand out from that particular crowd. That said there are likely to be some similarities in the way other businesses like yours present themselves to their buying public. Because you'll want to appeal to the same group of people, check out the components of your main competitors' branding and use it as a basis to create something new for your own business.
Why is brand identity important?
Brand identity is how people perceive you. It's like your identification to enter the world of today's consumers. With time, your brand identity can evolve as you gain consumers' trust. You want it to change for the best and not the other way around.
From the design of your logo to your core vision and mission or theme you set for your company, people try to relate themselves to each brand they use. Your brand identity is your image, and you want to make it attractive as possible.
There are several reasons why branding and corporate identity are so important and here are some of them:
Personality: Your corporate identity visually presents your business to your buying market and speaks of your brand's "personality". There is a lot of research on the way colours and design evoke specific feelings which are worth paying heed to when deciding how to communicate your company's overall message and promote your business objectives. The tone of voice you use in your website content and on your marketing materials also goes some way to present your company's personality to your buying audience.
Consistency: Making sure brand identity flows through all aspects of your business ensures you deliver a consistent message with all your marketing materials. Delivery vans with signage and drivers wearing uniforms promote your business while it is in operation and people become familiar with brands when they recognize their corporate identity. Consistent use of corporate identity implies your firm can be trusted to do a great job. It is a sign of quality and professionalism that people naturally connect with.
Differentiation: A cohesive corporate identity sets your business apart from the competition and positions your brand as a strong contender in your chosen field. Your corporate image will also reflect a professional approach that will lead your audience to the belief that you are the best at what you do. After all, would you rather use the services of a firm that has a logo you're familiar with or one that doesn't appear to have one at all?
Awareness: After dedicating considerable blood, sweat, and tears to building your business, you want people to know it exists. A good corporate identity ensures that your buyers are always aware of your existence so when they need your services, they know who to call. This is the main reason it's important to use your corporate ID across a range of materials. People should know they are driving past your factory or retail outlet and instantly recognize your advertising so that you're always foremost in their minds.
Loyalty: Effective corporate identity helps to build a loyal customer base and elicits trust in your brand. If you think about it, a fly-by-night firm is unlikely to spend time developing a corporate image as they might not work out. On the other hand, a brand that stands behind a strong and visible corporate image delivers the message that you're here to stay and also that you're fully accountable should anything go wrong. Corporate identity can be extended to giveaway items such as tee-shirts or coffee cups for clients or suppliers who will, in turn, spread the message of your business and what it offers.
Great Value: Your brand identity also dictates your value as a company to your target audience. If you want to make a difference, you also need to establish a good brand image beyond profit. Show genuine concern in your branding by going beyond your design and what the eyes can see. Strengthen your branding by enhancing your online and offline content to deliver a clear message to your audience.
Engagement: Boosting your brand identity promotes engagement. Because people will get used to your brand presence over time, making them relate to your principles and ideals. Display a brand image with enthusiasm, friendliness, and uniqueness to draw more people to your business.
Extending Corporate Identity as your Business Grows
When you start off, there may not be a huge need for anything more than a website and possibly some business cards. However, these days businesses grow very large, very rapidly. It's important to continue the same corporate identity theme to other materials such as uniforms, vehicle signage, or awnings which you can create as your brand grows.
Companies manufacturing a product will, of course, use their corporate identity in all their packaging so that buyers are immediately familiar with what's inside. Packaging is a very specialist aspect of corporate identity and it is probably worth hiring professionals to deal with design. It's not just about how the packaging looks but also how it works and there is enormous scope to get it wrong.
First impressions last, as they say, and the product packaging is always the first thing that customers see. If you want to set a good impression of your brand and product, the first step would be creating eye-catching packaging for your products. Not only does the packaging protect your product, but it's also a way to showcase and highlight the identity of your business—take advantage of this.
Corporate identity is perhaps most important in placing your business in the consciousness of potential buyers. For example, perhaps the best-known branding in the world is Coca-Cola which has been marketing its products for almost 130 years. It is highly unlikely that there are many people left on the planet who are not familiar with the fizzy pop's logo design.
Corporate identity works effectively as a marketing tool at any phase of a company's growth. People inherently trust more visible companies than they do those without decent corporate identities because they illicit trust through transparency. For all business owners, no matter how small your operation, it is extremely valuable to explore your corporate identity and take the time to research more about it.
You may also like: Branding a Small Business 14 Online and Offline Strategies to Build Trust and Authority