Click here to get this post in PDF
You need to have a unique and individual brand to stand any chance of success, as you have to stand out from the crowd and offer something your competition doesn't. So creating the most enticing and inspiring brand identity can certainly aid you in your quest to find your niche. Thankfully, starting a brilliant brand identity today doesn't have to be difficult.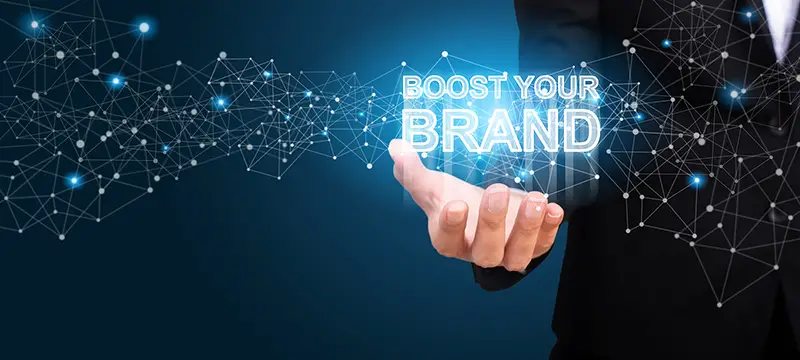 This guide contains some of the best recommendations that you can utilize to ensure your brand has purpose, style and memorability. So, what are you waiting for? Read on to discover more and concrete your reputation in no time at all!
Create A Stand Out Logo 
It has to be said that having no logo or using a poor-quality design can undoubtedly be highly detrimental to your brand. There's little chance that people will be able to associate your quality products, services or marketing materials with your unique business unless an eye-catching logo can grab their attention. 
Every company should have its own individual logo; one that's able to express the true purpose of your brand and the message that you're trying to convey. Your logo must be easily associated with your brand, as a potential customer should see the logo and immediately link it with your company. You may wish to use an abbreviated version of your company name or even a simple symbol that can properly express your ethos. It's always recommended that you can take a look around to see what other brands and businesses have chosen to do with their logos. Taking the opportunity to seek out the logo designs of other successful corporations can often provide you with effective inspiration, as what works for them could be working for you too. 
Ensure you use colors that can make your logo pop and attract the attention of those who see it; but make sure that you do not take it too far by using too many clashing patterns and bold colors that do not match in one big jumbled mess. Keep it simple and minimalistic, but make sure it's bold enough to catch a potential customer's eye! It needs to express your unique brand identity while still being functional and attractive, so try to incorporate an important aspect of your brand, such as a product you sell or a service you offer, into your logo. 
When you feel you've been able to create a stunning logo that properly represents everything you have worked so hard to achieve, you should take as many opportunities as you can to start spreading it far and wide. Include it in the corner of any photos you post online, allow it to stand proudly in the header of your commercial website, and don't forget to use it on your products and paperwork, too! Every time one of your customers claps eyes on your logo, they will instantly associate it with your brand – what's not to love?!
Develop A Strong Social Media Presence
If you want to stand any chance of achieving success in today's modern market with your brand identity, then you need to take the time to develop a strong social media presence. 
Today, billions of social media users will spend upwards of 8-10 hours browsing through various social media platforms, simply searching for something new and exciting that can spark their interest. However, suppose you can use your initiative and take the time to create your own enticing and expressive commercial social media accounts. In that case, this can be of real benefit when it comes to building your reputation. Furthermore, social media sites can be the perfect way to convey your unique brand message concisely and cost-effectively, so it's certainly an option worth exploring. 
It's super simple to start building your own business social media page, as you often need nothing more than an email address to get started. Then, when you've managed to create a commercial profile for your brand, you'll be able to publish totally unique content in the form of text posts, pictures, videos, links and more, and you can start networking with potentially hundreds of thousands of other users (or even more) that will likely be interested in what you have to say about your brand and its purpose. 
When you build a social media profile, you must make sure that it stays personal rather than overly professional and commercial. The social media side of your brand identity should be expressive in breaking down the wall between client and brand, introducing your team to show what hard workers are the true face of your company. Hiring a professional snapper like Leah Desborough Photographer to take some headshots of your staff to use on your social media pages is always going to be a brilliant idea! 
If you want to stand any chance of attracting sufficient attention to your profiles, use useful features like hashtags that allow your posts to appear in the feeds of those who may have a genuine interest in your brand. Social media even allows you to improve your customer service, especially if you're an exclusively internet-based brand. You can utilize these platforms to interact with your customers by replying to comments, resharing client photos, and even sending direct messages. Having a dedicated social media manager is essential if you want to maintain a great brand identity, as it's a continual process that requires time and energy daily to maintain traction. 
Final Thoughts 
Building brand identity doesn't have to be difficult when you can take the time to utilize some of the brilliant ideas that have been carefully described above. So, good luck in your quest to put your business name on the map – you'll be able to achieve your goals in no time at all when you make the most of these recommendations!
You may also like: Key Ways to Drive Brand Awareness
Image source: Shutterstock.com