Click here to get this post in PDF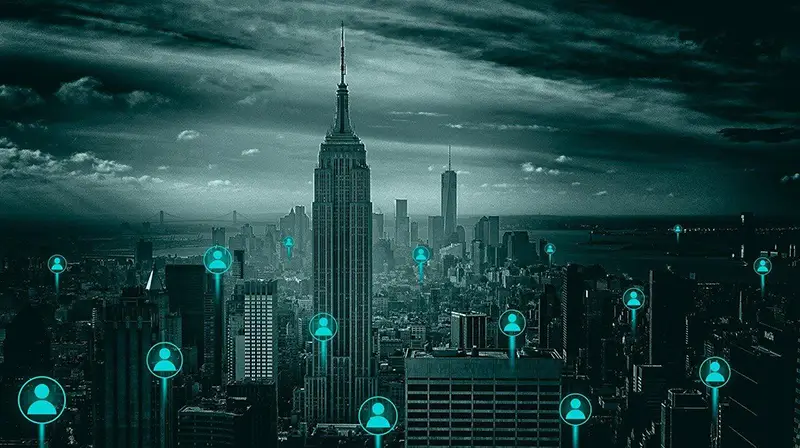 Companies everywhere have to fight hard if they want to drive their brand to the top of their respective leaderboard. You can be as skilled as you want in your field, but if you're not backed up by a strong brand that people are aware of and respect, then you'll struggle to build a thriving business. The key to gaining brand awareness, then, is knowing how to use different tools and channels at your disposal to reach a target audience and make that audience aware of who you are, what you stand for, and why you're better than the competition.
Below are some of the most important methods that successful companies use to drive brand awareness.
1. Signage
Visible public signage is not the most technically advanced way to push brand awareness, but it is still highly effective, especially when you're operating in large cities. Sky signs drive brand awareness, for example, by conveying a simple brand message to hundreds of thousands of people each day who pass by and see it looming over them. Not all signage has to be this large-scale or grand, however.
Simple shop-front signage is another key driver of brand awareness. Just look at the world's most powerful and influential brands such as Apple. Do you even see the "Apple" name anywhere on their store front? They rely entirely on the awareness of their logo and other branding that they've steadily built over the years, and are now at the point where the logo is essentially all they need to convey the message of their brand values.
2. Influencer Marketing
Getting your brand into the hands of online influencers is a method that's increasingly powerful, but still hasn't been fully embraced by some brands. There is sometimes an element of personal pride involved that rejects the notion that one needs these "mere Internet celebrities" to promote and strengthen their brand image. However, the reality is that influencers have just that — influence.
This concept has created a method through which businesses can get their brand message out to potentially millions of people who share a common interest, and all in the pressing of an Instagram, Facebook, Twitter, or other social channel "send" button. In the past, only broadcast advertising on television and radio was capable of such reach. What's more, influencer marketing is affordable, with many influencers accepting smaller payments and/or credit with your business as payment. It's certainly more affordable than traditional channels, and therefore allows smaller businesses to compete.
3. Content Marketing
If influencer marketing is a struggle, because maybe there are too few influencers in your chosen field for example, then you have to engage in content marketing and become the influencer yourself! Creating compelling video, blog and other online content will help to create a worthy perception of your company and brand as a thought leader in a particular market segment. Consumers tend to respond well to that kind of leadership, and will steadily come to associate your brand with any high-quality version of that product or service.
4. Brand Story and Personality
Finally, one more element that's critically important to all of the above-mentioned brand awareness channels is having a strong, compelling and engaging brand story on which to base your efforts. The story of how your brand came about, the problems it's trying to solve, and how it's trying to make the market and wider world better is one of the top reasons people will favour you over your competitors. 
Consumers like brands with a good story, and a personality with which they can relate and connect. The age of the faceless and mysteriously successful corporation is coming to an end. People want to feel close to the brands they endorse; like they too are becoming part of that journey.
You may also like: 6 Steps to Building Community Around Your Brand