Click here to get this post in PDF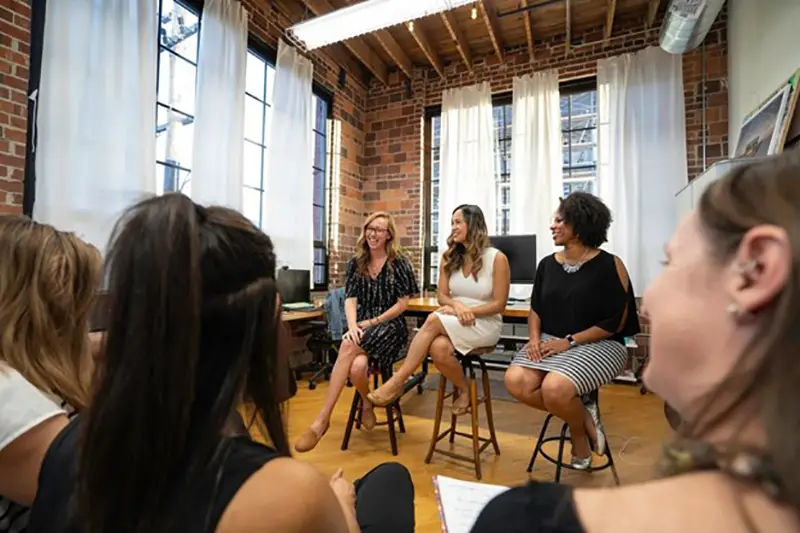 Brand communities bring your most loyal customers in one place. A brand community is essentially a group of customers who have invested in a business beyond what is being sold. These people will follow your brand online, share content, products, and services with others, and form part of the brand itself. 
Community building is not geographically restricted. Customers can be anywhere. In today's business, brand communities are hosted on an online platform, and through the platform, members share advice, ask questions, and talk about your products and services. Such online platforms may include Facebook groups, Linkedin groups, forums, and Reddit. With customers more powerful than before, brands are on the run to look for better ways to engage consumers in an increasingly informed and global client base. 
Today, consumers want to be involved in the brand development process, from product innovation to marketing content. As a result, your brand will be forced to transform its marketing strategies to focus on building a meaningful relationship from meaningful connections, and there are steps to follow when building brand communities: 
1. Why Should Members Support Your Brand?
Cultivating a community around your brand will earn you long-term customer support instead of a one-time transactional exchange. In addition, what you offer should arouse passion for the values your brand holds, like the high quality of the products and how customers feel when they use your products. This ultimately makes customers connect with your brand on a deeper level compared to any other consumer. 
2. Products and Services
The key to building a thriving community around your business is offering products and services that excite community members. Consumers are always looking to engage with authentic people so that they can trust their recommendations on products. Focus on your geographic area, as not all markets have the same needs.
If you are looking to start a business in New York City, start by considering web development needs in NYC. Build a brand community that will spark meaningful conversations among clients; while also tapping into their voices to aid with new product insights that will eventually boost sales and development. Take the big city market into consideration and offer services that meet those expectations.
3. Offer Incentives 
Incorporating a reward system for your community-building strategy gives your brand the power to sustain the interest of members in what your brand does. Incentives can be in early access parks, member-only events, and bonus point campaigns. They can ultimately increase your company's revenue as existing customers are likely to spend more than new customers. 
4. Brand Reputation
Brand reputation gives your company access to the best opportunities. Brand reputation raises your company's value, as customers want to make better decisions guided by a superior reputation. For your company to effectively build a brand community in NYC, consider establishing recognition as a company that supports causes that community members can easily relate with. 
5. Personalize Interactions
Building a relationship with the brand community makes members feel welcome. Your brand has to learn how to engage the community, and in return, the community will do more than just purchase products. Brand communities can defend your brand if you facilitate personalized interactions. Such conversations also will create evergreen relationships with your customers, and this encourages repeat purchases. 
6. Encourage Members to Spread Awareness
Once brand communities buy into the values and visions of a brand, members become brand advocates who spread their love for the brand and, in turn, entice others to join your community. They may promote your products without any extra benefits.
Engaged or Disengaged Brand Communities
An engaged brand community consists of members who actively buy and invest in your products and services. On the other hand, a disengaged brand community consists of members who follow your brand on social media platforms. Such members may not buy your products or services but avidly interact with your brand content online. 
Turn disengaged brand communities into engaged communities by creating a platform where community members can interact with one another and the brand at large. This can be done online or in-person during events and meetings, and since they share an interest in the products and services, it becomes easier for you to drive the agenda home. 
Another way to turn a disengaged brand community into an engaged community is by ensuring that you know where to find your audience. Community members in NYC should be able to locate and easily access your store, and with such interactions, you get a chance to learn more about members and engage them. 
The Value of a Community
Today's companies are putting more effort into creating a community around brands rather than putting their all into advertising. On the other hand, customers are likely to decide to buy your product based on whether or not they agree with the company's values. If you are looking for effective ways to propel your business, start by building your brand community. 
You may also like: How To Maximize Your Company's Exposure