Click here to get this post in PDF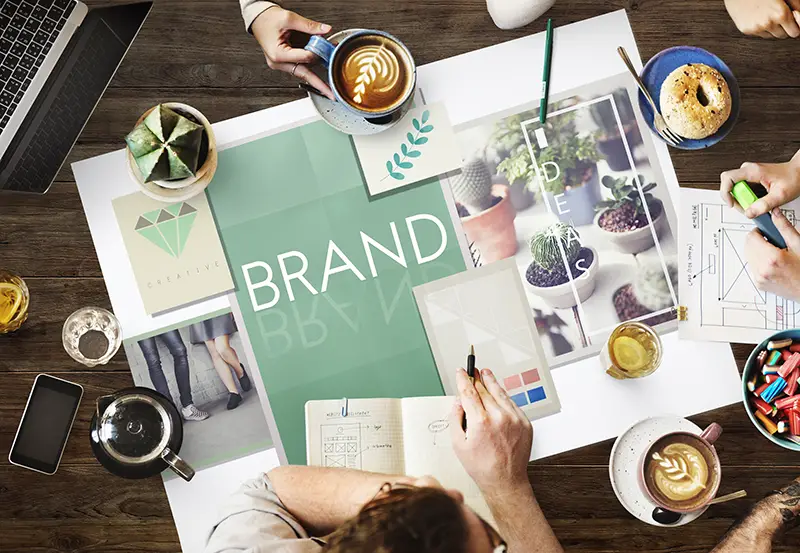 Building a brand is invaluable for a company's success. But what is a – Brand? In short, a "brand" has different interpretations for every individual. For many, it's a company's relationship between current and future clients, while for others, it is a particular feature that sets it apart from its competitors. 
This article will discuss why building a brand design is valuable for your business, followed by a progressive approach you can follow when building a brand. 
A stylish and attractive logo makes your brand visually appealing, while a catchy slogan can help customers remember your products. At Logo.com, you can choose the logo that appeals to you the most and describes your company in the best way possible.
Logo: A logo not only carries the image of a brand but also its personality. So, when picking a logo for your business, it is essential to consult a brand agency or a professional designer to ensure that your logo is well-crafted, elegant, and powerful. A professional brand design agency can help you choose the proper fight, font, color, logo size, and overall design. With their assistance, you can create a brand logo that enables you to display your company's motto among your customers and clients. 
Slogan: A slogan is a short, catchy sentence that you can use during a company's marketing campaigns. It gives your brand an edge over your competitors. Moreover, it's not a permanent feature of your brand. You can change it or modify it according to your requirements. 
Help Customers Connect With Your Brand
Positioning a business means deciding how to separate its products and services from the competitors in the industry. To accomplish this feat, the first thing you need to do is gather as much information as possible on your competitors. 
For instance, details about their products, markets they sell their products in, prices, along with their successful and failed marketing strategies. Also, try to find out possible weaknesses in your competitors' products and services. It will help you learn from their mistakes and further refining your brand design.  
Once you have carefully investigated your competitors, you can develop a unique marketing selling proposition (USP). A USP is a brief statement that describes to your clients what the company is offering. Further, allowing a business owner to formulate an attractive brand design. 
Find Your Target Audience
Another crucial step in building a brand strategy is finding your target audience. To create a good client base, a business owner will need to determine who is most likely to buy your products. Consider factors like gender, age, location, and income to generate a demographic. 
For instance, if you plan to sell expensive and stylish eyewear, your target audience should be middle to upper-class consumers under the age of 45. On the other hand, if your product is an energy drink, your target audience could be athletes. For this reason, understanding your target audience is crucial for a business owner to design a brand and its services. 
The Bottom Line
Your brand's design is the face of your company. Starting from the logo, it covers products and services that you offer to your clients or customers. Hence, creating a relevant brand identity for your business is the first step in finding success for your company. 
You may also like: 7 Elements of a Successful and Attractive Logo Design for Your Brand
Image source: Dreamstime.com