Click here to get this post in PDF
If you are a business owner, I'm sure you may be wondering what's the easiest way to increase the visibility of your business.  Additionally, you may also want to know which digital marketing strategies can do the most and cost the least.
As you know, there are many effective ways to boost your online presence that business owners like you can implement into your online strategy.  Unfortunately, and as the saying goes, "you gotta spend money to make money". 
However, you can choose where and how to cut costs.  Certain strategies aren't hard to perform on your own, while others require an expert any time they are performed.  Let me explain.
Photo by Pixabay from Pexels
Digital Marketing Strategies that Increase Online Presence
Social Media
Most people are aware that social media is a great way to boost your visibility online.  The right way to use social media is to use each platform in a way that is fitting.  In addition, it's imperative that you funnel potential customers to different places through your accounts where eventually they will purchase your product or service.
Social media's intention is the increased visibility of its users.  This means that someone who posts frequently has a better chance of closing a sale than someone who does not.  Business posting not only increases brand awareness but also establishes you as an expert and develops trust in your brand. 
Here is some information related to your social media advertising options:
Instagram:  Instagram is a great tool for people looking to promote image-oriented products or services.  Using a hashtag (#) you can reach people in many ways.  Some of the industries commonly seen advertised on Instagram are clothing brands, influencer marketing, animal and pet products, and beauty products and services, to name a few. A great way to safely increase your reach is via the best site to buy Instagram followers, guaranteed to offer high-quality followers.
Facebook:  Facebook is a great tool for advertising. You can easily create a Facebook business page and, from there, create Facebook ads.  Your Facebook ads can be very simple, or they can be highly sophisticated means of attracting a new customer.
LinkedIn: With Campaign Manager, you can create targeted ads and measure the results of your advertising.  Campaign manager, LinkedIn's advertising tool, is great for people wanting to increase visibility online.  When you set up your free account, you can choose different strategies and manage your campaign so you can tweak it to your liking.  Because LinkedIn is a professional network, it's easy and effective to reach potential customers.
SEO
SEO (which stands for search engine optimization) is somewhat pricey yet completely worth its online marketing strategy that can increase your visibility by boosting your rank.  SEO can only be done by a skilled professional or reputable agency.  It takes a lot of training, knowledge and expertise to effectively do SEO in a way that boosts visibility and keeps your website safe from being penalized.
With SEO, an agency will run an audit of your website (if you have one) and analyze it for existing problems that could be affecting SEO.  Following your initial SEO audit, your skilled professional will make a set of recommendations, properly optimize your site and begin your SEO campaign.
The price of SEO varies.  Business SEO services can be quite pricey.  Things such as industry competitiveness, search volume, and the overall profitability within a niche can determine the cost of SEO services, which are maintained on a monthly basis.  However, the cost of service is outweighed by ROI, which can be very high.  As long as you do your research and choose the right professional to implement search engine optimization, it is an excellent choice for increasing visibility.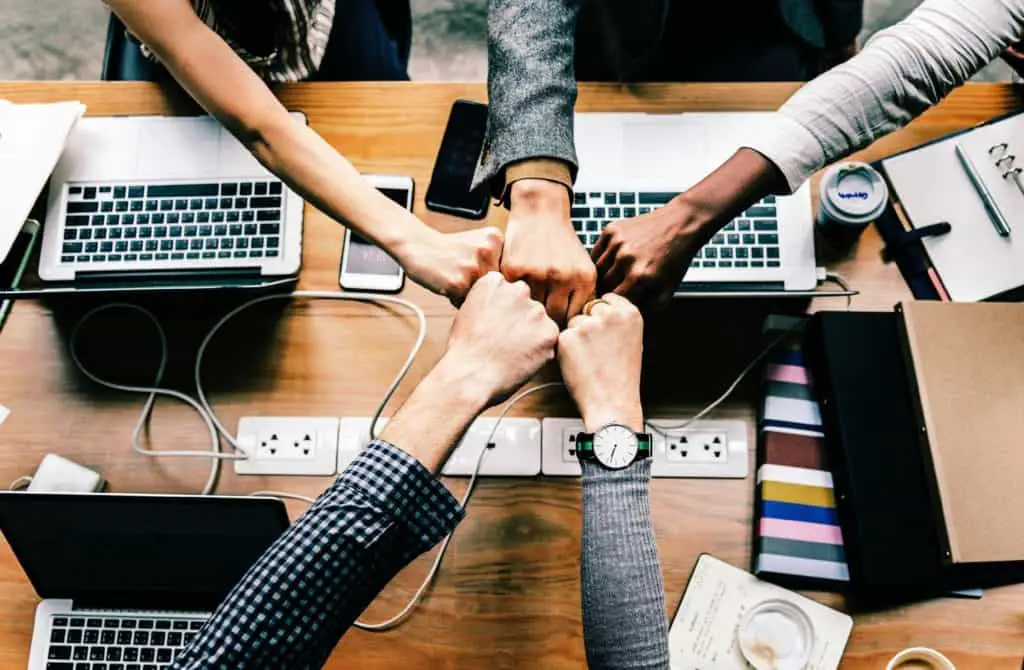 Photo by rawpixel.com from Pexels
Influencer Marketing
Influencer marketing is a highly effective way to get your brand in front of an audience.  It can be a very profitable strategy when you find the right influencer.  In addition to this, influencer marketing is still relatively new.  So, by finding influencers who are 'up and coming' you can key in on the profitability of this technique and not spend a huge amount.
Different industries can profit from influencer marketing.  Platforms such as Instagram are a great way to gain exposure for your product as well as find new influencers to market your brand.  If you want increased online visibility, influencer marketing is the way to go.  It's not heavily saturated and can do a lot for your business!
Paid Ads
Paid ads can increase visibility by getting you in front of your audience but at a cost.  Google AdWords is an advertising system implemented by Google.  Advertisers who choose to do advertising through Google Ads essential bid on certain terms that are displayed in a clickable ad.  Click here to know more about it.
Other paid ads, as discussed above, can be implemented through your social media providers.  But the result is that you are reaching more people and increasing your online presence and visibility.
In Conclusion:
There are many ways to increase internet visibility with the online marketing of your business.  Assessing fully which is the best option for your business takes time and thorough research.  However, choosing either Social Media Marketing, SEO, Influencer Marketing or Paid Ads can be the best thing you do for your company.  So, think it through, and choose wisely!
You may also like: Looking to Improve Your Website's SEO? Here Are 5 Tweaks You Can Try Today
About the Author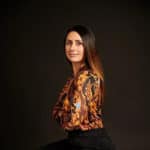 Liz Roncevic is the founder and owner of Bizmap LLC, a digital marketing and SEO agency located in Northern NJ. 
Liz and her company are committed to growing businesses by putting them on the online map. Bizmap LLC combines powerful and effective online marketing with innovative technologies to give clients a strategy that works.
Please feel free to connect with Liz on social media: