Click here to get this post in PDF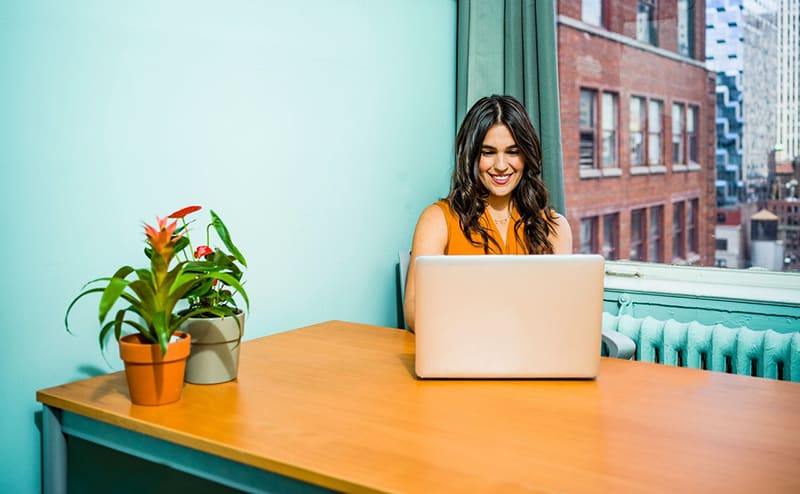 Getting your business on top of search engines such as Google is essential in attracting customers and increasing sales. Online marketing often involves expanding your visibility on the search engine and making it easy for customers to find you. One way of achieving this is by submitting your business to directory listings. Like railway directory has listed all the companies working in the rail industry in one place.
What are Directory Listings?
A directory listing is a component of search engine optimization that is part of an SEO campaign. These listings are designed to expose your business to the public. They contain all the crucial information such as the name, address and phone number, website address, and map listing. The directory listings may allow a business to include additional information such as hours of operation and business images.
Directory listings vary based on whether your company is listed temporarily or permanently. Some directories will only allow the business to be listed for a year at a time before resubmitting. Others will allow the permanent listing of companies on the directory listing. In some instances, you will be required to pay a fee to be active on these directories, while others will be free to use. 
How do Directory Listings Benefit my Local Business?
Businesses can benefit from adding their listings to an online business directory. While this is often overlooked, there are many benefits associated with local directory listings. The directory listings improve your online visibility and rank on the search engines. Investing in local listings increases a business's online visibility, which is crucial for sales. 
The online visibility will increase traffic to your website since users searching for the top local businesses online are in your specific area. When you post your business on as many directories as possible, you increase the number of overall backlinks, helping your website rank higher on search engines. The online visibility and authority built through this type of link building mean more people are likely to visit your business.
Local business directory listings also benefit a business by allowing you to connect with customers. Many directories sort business listings by location, it is easier for potential customers to find your company through a Google search. If you consistently post your business on directories, you increase your competitors' advantage as customers are likely to see your business.
At the same time, directory listings will improve your organic SEO while gathering customer testimonials. Most directories allow customers to review and provide a rating of the performance. These reviews can be crucial for your local business when they are positive, which is why reputation management is such an important aspect.
Many customers consider other users' feedback on a product or service and associate with any business with a positive review. Therefore, you cannot underestimate the value of these reviews and ratings to your local business.
Hence, submitting your site to quality local directories can boost your position in search results. This means you will get higher visibility and expand your brand. Simultaneously, the directory listings will expose your business to a broader audience that offers free promotion.  
Where do I go to Get Directory Listings?
If you want your business to rank highly on any local directory listing, ensure you submit to the top directories. There are numerous directory listings on the internet that you can list your business information. Many web directories still have value with real traffic that could translate into value for your business.
It is not easy to spot a quality local business listing on the internet, with some directories causing more harm than good. When looking for a directory listing, select the one that monitors all submitted content. Open directory listings can cause harm because no one scans the submitted content, thus subjecting your information to spam listings.
Therefore, when selecting directory listings, stay away from open directories as it will reflect poorly on your backlink. Also, some directories demand a keyword anchor text or a submission will be seen as spam by search engines. Other directories that could drive down their domain authority are those demanding to add a link to your site. 
Which Website do I Utilize for Business Listings?
When submitting your business information to directory listings, there are a few that you will want to get yourself listed on for the most success. You should ensure that you submit your business to the top directories if you are going to rank highly in search engines. There are plenty of websites to choose from when looking to utilize them for your directory listings. These are the top websites you can submit to with most of these websites overlapping. 
You can search for a list of the top 50 citations that can help you optimize where you want to have your business listed. Some of the websites to utilize for business listings include Yahoo, Facebook, Google My Business, Yelp, and Bing. Apart from these, some people use LinkedIn, TripAdvisor, and White pages. Apart from them, you can look for niche directories or directories specific to your area of operation. 
Tips for Submitting Citations
Outside of submitting your business to directories, you will need to acquire citations from many other directories. The citations from local directories include your name, address, or contact information.
They play a significant ranking factor for your SEO that will be valuable to your business. There are a few tips you can apply to successfully submit citations. The most critical components are the accuracy and consistency in online listings.
First, check the name, address, and phone contact consistency, also known as NAP consistency. NAP consistency helps with the optimization of a website for search engines validating local businesses' presence when the data aligns perfectly. This ensures contact information involving your company's name, physical address, and phone contacts are listed the same everywhere on the web.
This consistency is crucial to ensure potential customers searching for the product or service are not led astray. Inconsistencies in listings displaying your name, address and phone number can negatively impact your SEO campaign if search engines think they are competing businesses.
Secondly, ensure you correct listings when you come across any outdated or incorrect information. Ensure you update any outdated listings and ensure there are no duplicate business listings. While you do not necessarily have to overhaul the overall website, it is crucial to fix the listings to ensure the accuracy of the information. 
You will also need to fix your listings when you plan to move from your current location to another. You always want to be sure to update the address across all listings to ensure that your citations have accurate information on the search engines.
Thirdly, you need to link your website that would help drive traffic to your website. Ensure your website is mobile-friendly and can be accessed from anywhere. In some instances, add media items such as photos and videos due to their higher conversion rate.
If you are having trouble managing the citations that you have or getting on some of the best local directories, consider working with a leader in local online marketing services. Contact the team at BizIQ today for help getting your business in the top local directories, making sure that your customers contact you.
You may also like: 4 Ways to Boost the Online Visibility of Your Business