Click here to get this post in PDF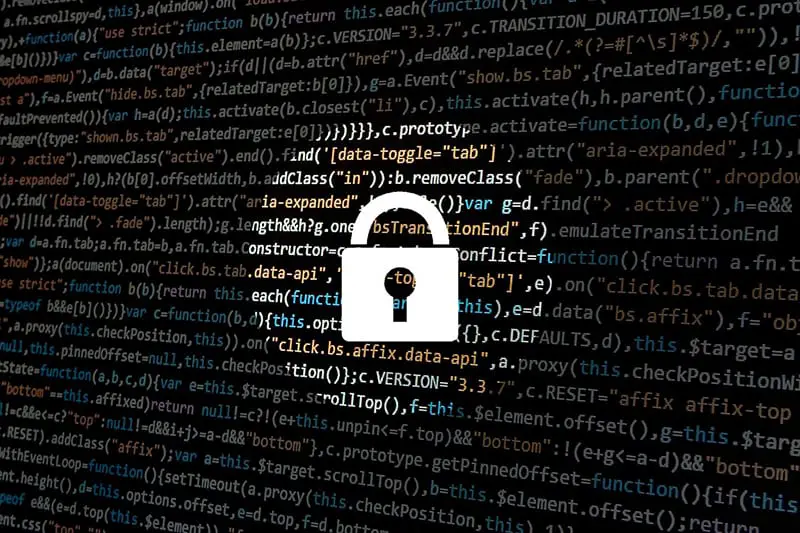 Online security is one of the most important things to consider in today's society. It's not just individuals that need to be aware of cyber security risks, but it is businesses as well. From politics to healthcare, the potential threat of cyber-attacks can impact any industry of business. With the current influence the internet has on our lives, it's important to be proactive when it comes to online security.
Cyberterrorists don't just hack emails today. They can corrupt entire databases, steal the most sensitive information, and take down your entire website with the click of a button. That's why it's so important that business owners and decision makers understand what website security is, the latest cybersecurity risks, and know how to protect themselves from falling victim. Read on to find out the biggest threats you'll face online in 2019 and click this out to find a great resource to protect against them.
The Biggest Threats to Internet Security in 2019
Cyber security is an issue that's gained popularity in the last several years. Unfortunately, due to the heightened intensity and number of attacks prevalent today, it's a topic that most individuals should know. The internet is going nowhere. In fact, our lives become more digitalized every day. That's why it's essential that everyone who uses the internet for any reason understands the threats that exist.
While everyone should have some knowledge about internet security, today's businesses need to be extremely proactive when it comes to the topic. As the way we use the internet changes, so do the potential threats we face. Here's a look at the top 5 cyber security risks for businesses in 2019.
1. Cloud-Based Security Threats
Cloud computing has become more and more popular for businesses of all types and sizes. Regardless of where you store your business data, it's important to protect it effectively. The threat of data breach continues to rise each year. The financial impact of a data breach averages a whopping $3.9 million. Although the cloud environment is more secure than an internal infrastructure, cloud computing doesn't come without risks.
In 2019, a data breach is the most common of the security issues businesses face with cloud-based storage. Not only do businesses need to worry about a data breach, but they should also be aware of the impact of complete data loss. Both of these security issues can be a result of target attacks on your business' sensitive, stored information. Denial of Service issues, also known as DoS attacks, can also impact your cloud computing, leaving you unable to access any cloud-based services your business relies on.
Another cloud security threat we've only seen recently is referred to as Cryptojacking. This can have a huge impact on your business because it's related to business transactions. As more and more businesses begin to use cryptocurrency, cyber attackers can process unauthorized transactions through Cryptojacking.
Popular Cloud-Based Security Attack Case
One of the most popular cases of a cloud computing cyber attack occurred on July 4th, 2018 against the popular mobile app, Timehop. 21 million users were impacted by this attack. Cyber attackers were able to access the company's cloud computing environment and get a hold of names, email addresses, and phone numbers of users.
Although millions of users' information were taken, the company actually discovered the attack while it was occurring. This gave them the chance to interject before more customers were compromised. The case exists because hackers were able to get in through a compromised access credential on the cloud computing environment. The cloud-based account was not protected by multifactor authentication.
Thankfully, the company had already implemented high-level cyber security tactics that stopped the attack while it was happening. But even the toughest security tactics can be compromised. The company fixed the issue by requiring multi-factor authentication to secure authorization and access controls on all accounts.
2. Internet of Things Attacks
The use of the Internet of Things is becoming more popular by the day. Since users connect all types of devices to IoT, there's a greater risk for IoT networks to face cyber invasion. From laptops and tablets to cars and home security systems, the wide range of devices that use IoT make this cyber security risk a serious issue. Hackers can create a huge mess when it comes to IoT.
Popular IoT Security Attack Case
One of the most popular cases of an IoT security attack was the Mirai botnet attack in 2016. This attack infected countless IoT devices and used them to launch a DDoS attack on DNS provider Dyn. The attack took down several major websites including Netflix, Etsy, GitHub, Shopify, SoundCloud, Spotify, Twitter, and more!
The reason the attack occurred was that attackers took advantage of devices that were using outdated versions of the Linux kernel. Since many device manufacturers had cut costs by reducing storage space on their devices, users didn't have the space to update, leaving them vulnerable for this IoT attack. That's why it's important that users regularly change their passwords, and even use a password generator to create unique, difficult-level passwords that are harder to hack.
3. Ransomware
In 2019, we can expect ransomware to continue to be an issue that businesses face with cyber security. Attackers will take down entire systems and demand a ransom to restore access. The issue with ransomware is two-fold. If demands aren't answered in the timeframe hackers set, businesses risk losing access forever. Additionally, since you're dealing with cybercriminals, paying ransom doesn't even ensure that your access will be restored. That's what makes ransomware attacks particularly dangerous for businesses.
Popular Ransomware Attack Case
One of the most dangerous ransomware attacks occurred in 2017. WannaCry spread rapidly across a number of computer networks, encrypting files and shutting systems down then demanding bitcoin ransom for decryption. The biggest reason WannaCry was so notable was that it struck important, high-profile systems. It infected over 300,000 machines in 150 countries. It was particularly damaging because it targeted businesses in the healthcare, government, and telecommunications industries.
The ransomware attack was so successful because it attacked layers of outdated technology that used improper security maintenance that built up over the years. When it comes to ransomware, there are several ways businesses can protect themselves. Be sure to back up all your data. Educate and empower employees to be proactive when it comes to internet security. Limit user's rights and privileges and implement a multi-layered security approach. And be sure to keep your protection software up to date.
4. Phishing
Another major cyber security risk in 2019 comes from the fact that phishing gets more sophisticated. Since most employees know the dangers of email phishing, hackers need to become more creative when trying to encourage users to click their links. They have been able to create and deliver more convincing fake messages that compromise organizations networks and systems.
Popular Phishing Attack Case
One of the biggest phishing attacks of 2018 involved the World Cup. As soccer fans dreamed about finding affordable tickets to watch the playoff live, phishing emails were distributed offering fake, free trips to Moscow. Victims received bogus emails saying they won World Cup tickets or were picked out of a lottery to attend the Cup.
Individuals should be well-informed about the potential threat of phishing. To combat this issue, businesses should educate their employees on the risk and threat and talk to their security provider about email strategies to flag potential threats.
5. Third Party Risk
Third parties will continue to bring an increased risk to businesses when it comes to online security. Since businesses can't stay on top of the security measured implemented by third-party vendors, contractors, and partners, this risk is hard to combat.
Popular Third Party Attack Case
The popular fast food chain, Wendy's, is one of the most widely known cases of third-party breach. The company's PoS system was responsible for an attack of nearly 1,000 franchised locations that stole credit card information stored on the system. It's important for businesses to address security issues with third parties before entering into business agreements.
In addition to implementing the additional security measures listed above, it's still important to address internet security at the most basic level. Secure your website. Talk to your technology services provider about the best internet security software for your business needs.
While your business may want to cut costs and save money, that shouldn't be the focus when it comes to creating a strategy for how to secure a website. Your primary goal should be to implement the best internet security, not to just find the best price on internet security.
The more proactive you are with cyber security, the stronger your business will be in the long run. When you invest in cyber security, you don't just invest in your business. You ensure your business is protected from the potential risk of cyberterrorism- a risk that could lead to millions of dollars in damage. The return on advanced cyber security isn't just huge, it's priceless.
You may also like: Starting a Business? Don't Forget to Consider Cyber Security
Image source: Pixabay.com