Click here to get this post in PDF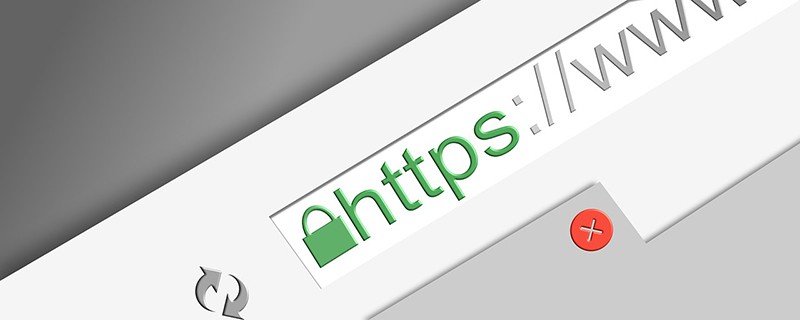 Breaches and hacking episodes are becoming increasingly common nowadays, and this creates a real challenge for ecommerce websites from a security standpoint. Though most new entrepreneurs and ecommerce start-up businesses are good with technology, they typically do not have the expertise needed to strengthen website security. Bigger online business houses have even more at stake, and they too struggle to keep up with the latest trends in online security.
Not dealing with a cyber-attack in time can lead to loss of customer data or even the entire website. Fortunately, there are some simple steps you can take that are very effective in improving your website security. Let us go over some of the top ones.
Add SSL certificate
One of the most effective ways of avoiding online frauds is to adopt HTTPS. To do this, you will first need to get an SSL certificate for your website. Once you have the certificate, you can install it on your site and change 301 redirect settings to turn on HTTPS. Here, if you are dealing with multiple sub domains, you can save money by getting just one Multi-Domain Wildcard Ssl Certificate to protect all of them. This will be cheaper than getting a separate SSL certificate for each sub domain and would also make SSL certificate management easier.
SSL/HTTPS is crucial for protecting your users. It works by creating an encrypted link between your website and the user's browser so no hackers can steal the data being transmitted. The padlock that shows up on the browser also assures the users of their safety, and they are more likely to make purchases on your website. Your site also gets a boost on SERPs (Search engine result pages) as search engines prefer sites that use SSL/HTTPS – better SEO results in more targeted free organic traffic.
Pick a secure website host
Choose a website hosting company that provides maximum security features for your ecommerce site. Besides keeping the hackers at bay, they must also offer good backup services, so your online store can be restored quickly if you get hit by a cyber-attack or discover a security breach.
Make sure that the website host operates 24/7, has an excellent record for uptime, and provides RAID data protection to create backup copies of your site on numerous disks. This will also lead to faster performance on your website.
Choose a safe ecommerce platform
Before you decide on an ecommerce platform for your website, evaluate its features, support, and performance. However, the most important thing that must be considered is security. Unless you give safety the top priority, all other factors will be worthless.
Ensure that your ecommerce platform adopts secure gateways for online payments, releases frequent security patches and includes value-added services to make your life easier.
Secure user access
There is no telling how much damage hackers can cause once they get their hands on user login credentials. As an admin, it is your job to ensure that your customers take adequate precautions while using your site.
Enforce best security practices, such as requiring your customers to change their passwords periodically. They must also use "hard to guess", non-dictionary streams as passwords – impose a strict password policy requiring them to create a password longer than the minimum prescribed length and use a combination of numbers, upper- and lower-case characters, and symbols.
Do not store sensitive data
Stay away from storing any sensitive data on your website, such as customer credit card numbers. Holding on to confidential information is risky as you could end up losing the trust of your customers if your systems get compromised.
Use techniques like tokenization and encryption if you do have to store any sensitive information. This way, the hackers will not be able to make sense of the stored data even if they infiltrated your systems.
Run vulnerability tests
Get in the practice of scanning your ecommerce website regularly to uncover any security vulnerabilities. Almost all ecommerce platforms offer various tools to do this. Pick software that scans your network along with your website. This will help you uncover more potential security risks that need to be addressed.
Consider using one of the popular scanning software such as MBSA, OpenVAS and Retina CS.
Make your website compliant to PCI DSS standards
Ensure that your ecommerce site is compliant with the PCI DSS standards. This reduces the chances of credit card frauds drastically and also provides better admin control over customer information. By adhering to these standards, your ecommerce website will be better equipped to identify and prevent any potential hacks and breaches before they lead to an ADC (Account data compromise) event.
Keep your software updated
Cybercriminals are always on the lookout for security vulnerabilities that can help them get behind your website by overcoming your defense mechanisms.
Software companies release new software patches and updates periodically to take care of any new vulnerability that gets discovered. It is critical that you update your website software at the earliest since you cannot predict when a hacker decides to attack your ecommerce store.
Take and maintain regular backups
Make sure that your ecommerce website is being backed up frequently. If you were to go through an unfortunate episode of a cyber-attack or data breach, the best way for you to bring your site to back to full functionality is to retrieve the last known working backup and restore your website.
Verify that your automatic backups are scheduled correctly and keep frequently checking to make sure there are no problems in the backup process.
Use a content delivery network
A CDN (content delivery network) is a mesh of multiple distributed servers that work together to deliver your website's content to your users based on their proximity to the server that is chosen to serve the data.
CDNs work by storing multiple copies of your site's content and get trained to identify any traces of malware. CDNs are engaged at the boundary of your network so they can block DDoS attacks – Distributed Denial of Service attacks.
Security is critical to the success of your online business. Do not take any chances with the safety of your site and customers. Follow the tips outlined in this article to improve ecommerce website security. This will keep your website safe, and result in fast and efficient service for your customers.
You may also like: 5 Steps to Securing Your Company Online from the Get-Go
Image source: Pixabay.com