Click here to get this post in PDF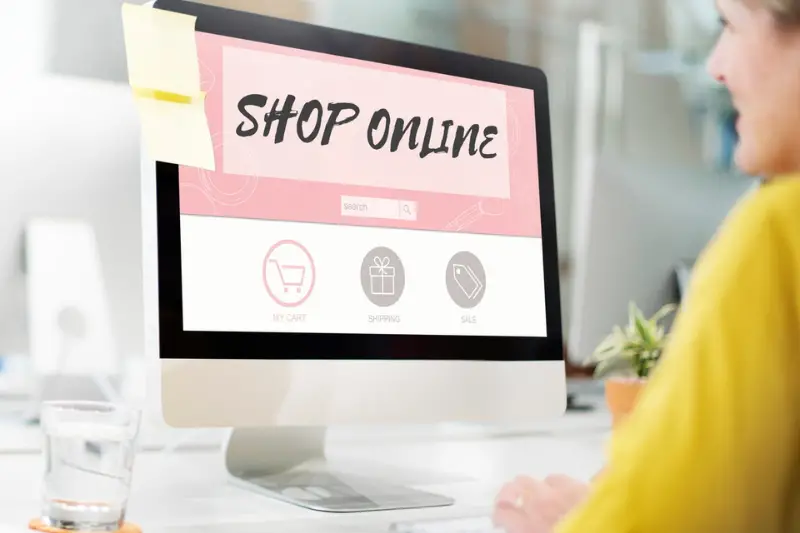 Ecommerce website builders simplify the process of building an e-commerce website. They also allow you to have more control over your store than marketplaces. There are a few e-commerce builders out there that you can use, but today we will be reviewing some of the best ones. We will also cover what you should look for in an e-commerce builder.
What to Look for in an Ecommerce Website Builder
There are a few things that you should be on the lookout for on your hunt for an e-commerce website builder to build your online store with. Keep these things in mind to ensure that you get the best possible deal.
Ease of Use
Your e-commerce builder should be simple to use. It should also be well laid out with all of the editor options readily available at your fingertips. It should also be intuitive to use.
Multiple Sales Options
Your e-commerce platform should have multiple sales options. You should be able to implement things like discounts and coupon codes. In addition, you should be able to choose from a few different payment portals.
Support
Your website builder should have a strong support infrastructure in place. Lots of articles should be available to help you with any possible issues and there should also be a customer service team there to help out if you need them.
Best Ecommerce Website Builders
Shopify
Shopify stands out in the area of e-commerce and that is because it was built solely with e-commerce in mind. Shopify has an interface that is intuitive to navigate and it's simple to set up and it comes with great features like analytics that help you to tweak your sales where needed. Shopify even lets you manage any sales you make from a brick and mortar operation. Moreover, support is available 24/7 to lend a helping hand. Shopify is an excellent e-commerce website builder but you should be aware that you will be charged transaction fees unless you use Shopify Payments.
WooCommerce
WooCommerce is one of the most customizable eCommerce platforms available. Only works with WordPress sites, this plugin has the features to convert your site into an online store. WooCommerce provides multiple features out-of-the-box, such as payment gateways, themes, order management, coupons, and much more. It is a flexible and customizable platform, suitable for small to large businesses. Moreover, it is free to use! Built upon WordPress, it enjoys a solid SEO foundation and is beginner-friendly. It has extensive support forums and sites dedicated to educate and make WooCommerce easier, such as WooKeeper.com.
Wix
Wix is a solid website builder period. It's easy to use and comes with some beautiful themes. This platform also has some decent e-commerce features in place. Although the amount of sales channels it offers is limited, compared to a platform like Shopify, it is still a capable platform. It is well suited for a smaller e-commerce operation. Wix also offers competitive pricing. Wix customer support is available 24/7 to help you with any problems you might encounter. Note that Wix offers limited storage space, however.
BigCommerce
BigCommerce is an e-commerce website builder that is well suited for larger e-commerce operations. It will allow you to integrate lots of sales channels and has a ton of built-in features. Like Shopify, it also offers advanced analytics which can help you to optimize your operation. While it's a solid offering, you should keep in mind that BigCommerce places a cap on the total amount you can make from sales.
Conclusion
If you are running a larger operation, then Shopify or BigCommerce will suit you better. Wix is better for smaller operations. These are all solid offerings. Consider your needs and pick the one that fulfills them best. Just bear in mind that you could face transaction fees with Shopify, limited sales with BigCommerce, or limited storage space with Wix.
You may also like: How to Improve Your Ecommerce Website Security