Click here to get this post in PDF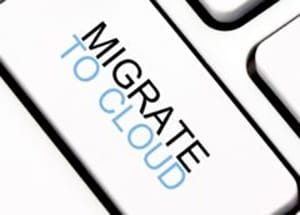 Every business today is well-aware of the importance that cloud computing has. With cloud computing, you can forget about having local servers within your company. That will allow you to focus all your attention on the business at hand successfully. Serverless computing has become very popular recently with good reason.
Another essential element besides serverless computing (cloud computing) is cloud storage, i.e., online storage. More about the invention and application of this service read on this source. Businesses can choose to use any cloud-based storage service available, and there are many of them today. And Dropbox is possibly the best choice for many companies and individuals who want to store and protect their data online.
If your business uses Dropbox and you decide to migrate your business to this platform, you must know that there are many ways to do so easily. You can find many handy tools to use like Dropbox migration tool (DMT). These apps will help you move your business much easier and faster to a much safer place.
Importance of Cyber Security
Every aspect of our lives has got its digital form. Data is critical for the proper operating of any business activities. In global business, it is essential to focus on how to control vital information and their secure flow. At any moment in the world, numerous transactions and data are transferring through the World Wide Web.
Data has become a precious resource and object of protection. The number of cyber attacks that can damage any financial, telecommunications, and institutional system is increasing every hour. That's why cyber security became something that must be evaluated, protected, and developed at maximum speed, and in all aspects.
Given such challenges and potential threats, no effort is too costly or demanding when it comes to preventing and limiting these threads. Transferring data to the cloud is one of the easiest and most cost-effective ways to elevate the security of your business.
Securing Your Business Data Is Essential
After you've learned why the migration of your company to Dropbox is of critical importance, you must consider all benefits as well as the downsides of this migration. It's much better to learn everything you can before you make a permanent decision.
You must know that migration is not a simple upload of your data to the cloud. Simple scripting of upload function may seem easy, but you must think about reporting, retry, resilience, error handling, security, and many other things.
If you're facing massive migrations in which you need to move sensitive information, complicated file structures, or many terabytes of data, custom scripting may not be of help. That can be frustrating to users, and make them fall short on their deadlines.
The Things You Need to Know About DMT
The Dropbox migration tool is an excellent choice for your business since this cloud platform itself designed this tool. But there's one major downside. This tool will often fail after big migrations. If all your data is smaller than 200GB, it'll work just fine, and it will certainly suit all your needs.
But transferring anything bigger than that can be troublesome. Enterprise migrations won't be as good since DMT is not able to port metadata. For people or companies that are looking to make small data transfers, this tool is the right choice. But for more extensive data migrations, this tool doesn't have the necessary capacity to achieve the movements on the enterprise level.
DMT is often thought of as the manual upload. If you're uploading small amounts of data, everything will go smoothly. But it's not as good for anything else you may want to do with it. This migration tool can't mirror permissions and if this is combined with its central control. That puts users at risk from a complete process breakdown.
The Positive Sides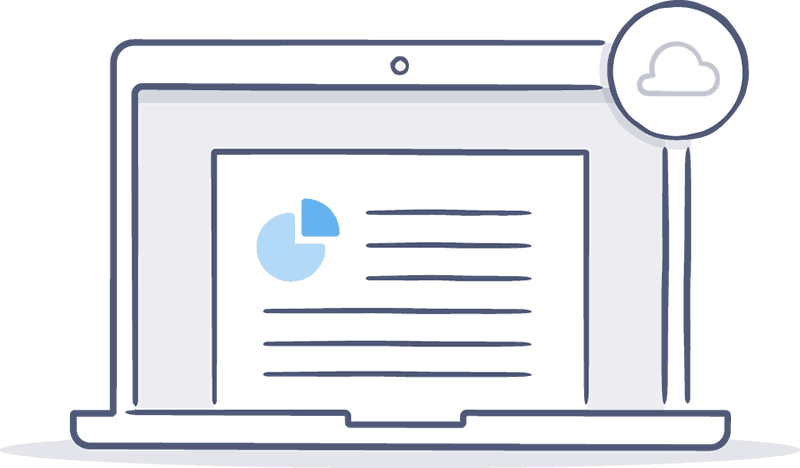 Cloud storage got an additional option. Dropbox Business, a file-sharing package offered by this platform, allows you to ensure data compliance and security while help you distribute the infrastructure which protects your data and your company. It also provides regulations and standards like HIPAA and ISO 27001, which enables you to meet the compliance obligations as well.
Using Dropbox Paper (service for mutual work on the documents) and Dropbox Business, your business teams will achieve fantastic results. Another significant advantage is that they'll successfully perform more actions with far less administration. These services allow you to seamlessly and securely implement the external as well as internal collaboration.
Accelerating the digital transformation of data means that employees don't need high IT expertise levels because of the user-first design approach that Dropbox business has. It functions perfectly with productivity applications and with the workflow. It allows your employee teams to be much more productive, while all your data remains safe.
What Can You Do with Dropbox Business?
The improvement of the employee experience and productivity, as well as the decrease in costs, is what you'll get from utilizing the Dropbox Business package. All this is highly important so you could better understand how your company can benefit from doing data migrations to cloud servers.
Dropbox allows users to start a live demo so they can learn more about its products and tools. The live demo feature will help users to understand better how to apply security and collaboration features to medium or even large enterprises.
You're able to choose which cloud package may fit your company's needs the best. All of the packages are carefully created, so they'll cover most of the business owners' needs. In case you need more storage, i.e., space followed with personal support allowing IT teams to manage at scale, you can opt-out for Dropbox Business service package.
Data abuse issues problems can be fatal to any company. For organizations operating in the online world, cyberspace is safe and useful only when all actors involved in a particular business process are familiar with potential risks. If there is no awareness of the risks, and no precautions are taken, any technical solution loses its significance and effect.
You may also like: Top 5 Major Cyber Security Risks for Your Business in 2019