Click here to get this post in PDF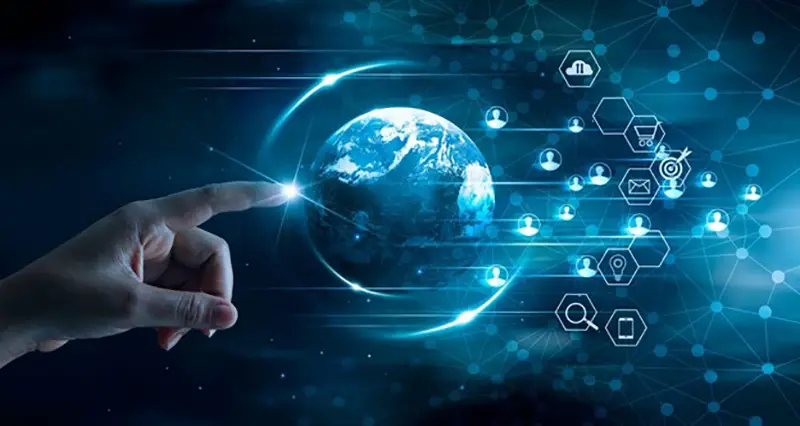 The business environment is dynamic; it constantly keeps on changing over time. As a result, we must transform our business and make changes according to the trends in the market. 
And keeping that in mind, with the introduction of this digital era, if your business has not adopted the latest digital strategies & techniques in its operations, then you're missing out on something very important. 
Whether it is the banking sector, the pharmaceutical industry, or the automotive industry, every industry requires digital transformation. It provides your business with numerous opportunities for innovation and growth. 
So start transforming your business digitally and make your online presence better. You can either start by yourself or hire a professional to transform your business digitally. 
Tip: The best way would be to opt for a corporate training in digital marketing, specially designed by renowned industry experts. It will provide you with digital solutions based on your needs and requirements and upskill your entire workforce with the same. 
Moving on, in this article, we will discuss the meaning of digital transformation, and the top 6 key benefits of digital transformation for your business.  
So, without any further ado, let's get started with the meaning of Digital Transformation. 
What is a Digital Transformation?
A digital transformation is the use of digital technologies to improve existing processes or introduce new ways of carrying out business activities, which improves the customer experience and leads to higher conversion rates for the business. 
Process, technology, data, and organisational change are the four main areas of digital transformation. While the three main components of digital transformation are rebuilding operations, rebuilding customer relationships, and rebuilding procedures. 
With the increasing rate of digitalization around the globe, it is necessary for all kinds of businesses to adopt new changes and take their business into the digital world in order to expand their business and reach their target audience effectively. 
Must Read: What Kind of Digital Marketing Trends are Working for Business in 2021
You may now have a better understanding of digital transformation and why you should transform your business digitally. Now, let's take a look at the benefits that digital transformation will provide for your business.
Top 6 Benefits of Digital Transformation For Your Business
1. Digital Transformation Enhances Data Collection
Most businesses gather a lot of data about their customers, but the true benefit comes from analysing that data to propel the business forward.
Digital transformation creates a method for collecting and properly integrating relevant data for higher-level business insight. It establishes a method for different organisational functional units to convert raw data into insights across multiple touchpoints.
As a result, it creates a unified view of the customer journey, operations, production, finance, and business opportunities.
2. Digital Transformation Helps in Resource Management
Through digital transformation, information and resources are consolidated into a set of business tools. Instead of having disparate software and databases, it consolidates all of the company's resources into a single location. 
Digital transformation can unite applications, databases, and software into a single repository of corporate intelligence. 
There is no such thing as a department or functional unit dedicated to digital transformation. It has an impact on every aspect of a business and can lead to process innovation and increased efficiency across departments. 
3. Digital Transformation Improves Productivity
Having the right IT tools that work in tandem can help you boost productivity and optimise your workflow.
By automating many tedious procedures and connecting data across the firm, it enables team members to work more efficiently and increases their productivity. 
4. Digital Transformation Increases Agility 
Digital transformation helps businesses & organisations to become more agile.
Businesses can increase their agility with digital transformation to improve speed-to-market and embrace Continuous Improvement (CI) techniques with the help of various software development techniques.
Related Post: How to Use Latest Digital Marketing Techniques to Promote Your Business
This allows for faster innovation and adaptability, as well as a path to improvement.
5. Digital Transformation Helps to Increase Revenue
Generating revenue and earning an adequate amount of profits is one of the most important objectives of any kind of business. And it is easier to increase revenue by reducing costs. 
And through digital transformation, employees and management can improve their best practices and drive revenue through pattern recognition, trend evaluation, and capitalization of data-driven opportunities by increasing transparency in various aspects of the business.
6. Digital Transformation Helps in Improving Competitive Advantage
By improving your company's infrastructure, you can increase your competitive advantage in your industry. And with the help of digital transformation, you can plan ahead of time for the features and functionalities that your new system will require to help your company grow. 
Decide what you're good at and where you can improve your business. The features and functionalities of the software you choose should reflect your needs and improve your business's differentiating factors.
Conclusion 
That's about it! Those were the top 6 benefits of digital transformation that will help your business to grow and expand its operations. 
Digitalization has completely changed the way businesses used to operate. Almost every business has started transforming its operations digitally and marketing their products & services with the use of the latest technologies. 
Digital transformation is required in every sector irrespective of their type. And if you have a business, then this would be a great time to transform your business digitally and grow your business. 
Tip: If you start learning digital marketing and know about all the latest trends & technologies of the digital industry then it will definitely help you in the digital transformation of your business. 
We hope this article was informative and helped you understand the benefits of digital transformation for your business. Let us know your views in the comments section below. 
About the Author
An 'Edupreneur' and the founder of IIDE – Indian Institute of Digital Education. He is a passionate public speaker and teacher for over 10 years. He has trained over 100000+ students and 25+ corporates in Digital Marketing via online and offline channels. He is a Harvard alumnus specialising in E-commerce. He is a TEDx speaker and is a visiting faculty at India's top management institutes like the IIMs.