Click here to get this post in PDF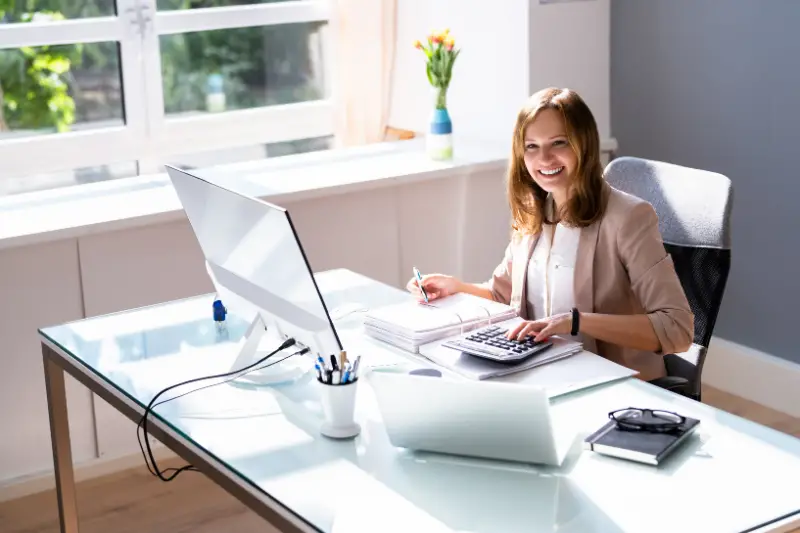 In today's fast-paced business landscape, digital transformation is reshaping nearly every aspect of operations, and bookkeeping is no exception. While the core principles of bookkeeping remain unchanged – accurately recording financial transactions – the tools and trends used in the process have evolved significantly. In this article, we'll explore how digitization is changing what a bookkeeper does, and the tools and trends that businesses should keep a close eye on.
The Foundation of Bookkeeping
Before delving into the digital revolution, it's crucial to understand the foundation of bookkeeping. Many junior executives and startup founders find themselves wondering what does a bookkeeper do – but by the time you figure it out, it may be too late. Bookkeeping is the systematic process of recording, classifying, and organizing financial transactions to maintain accurate and up-to-date financial records. These records serve as the basis for financial statements, tax filings, and decision-making.
Traditionally, bookkeepers relied on manual methods, such as paper ledgers and spreadsheets, to manage financial data. However, the advent of digital technology has ushered in a new era of bookkeeping, transforming the way businesses manage their finances.
Digital Tools Driving the Transformation
Several digital tools and technologies are driving the transformation of bookkeeping:
Accounting Software
Accounting software has become a cornerstone of digital bookkeeping. These platforms offer features such as automated transaction recording, bank reconciliation, and financial reporting. Popular accounting software options include QuickBooks, Xero, and FreshBooks.
Cloud Computing
Cloud-based bookkeeping solutions enable real-time access to financial data from anywhere with an internet connection. This accessibility enhances collaboration among team members and allows for seamless data sharing.
Automation and AI
Automation and artificial intelligence (AI) are revolutionizing data entry and reconciliation. AI-powered tools can categorize expenses, detect anomalies, and even predict cash flow trends, saving bookkeepers time and reducing errors.
Digital Receipts and Documentation
Mobile apps and software solutions enable the digital capture and storage of receipts and financial documents. This eliminates the need for physical paperwork and simplifies record-keeping.
 Blockchain Technology
While still in its early stages, blockchain technology has the potential to transform how financial transactions are recorded and verified. Blockchain offers enhanced security and transparency in bookkeeping.
Trends Shaping the Future
As bookkeeping continues its digital transformation journey, several trends are shaping its future:
Remote Bookkeeping Services
The rise of remote work has led to an increase in virtual bookkeeping services. Businesses can now outsource bookkeeping to remote professionals, reducing costs and gaining access to specialized expertise.
Data Security and Compliance
With the digitization of financial data comes an increased focus on data security and compliance. Bookkeepers must stay vigilant to protect sensitive financial information and ensure compliance with regulations.
Integration with Other Systems
Seamless integration with other business systems, such as payroll and inventory management, is becoming essential. This integration streamlines data flow and provides a holistic view of the business's financial health.
Customization and Scalability
Businesses are seeking bookkeeping solutions that can be tailored to their specific needs and easily scaled as they grow. Flexibility in digital tools is crucial to accommodate evolving requirements.
Financial Analysis and Insights
Modern bookkeeping tools not only record transactions but also provide valuable financial insights. Businesses are increasingly relying on data-driven analytics to make informed decisions.
Embracing the Digital Future
Bookkeeping's digital transformation is well underway, driven by a range of powerful tools and evolving trends. Businesses that embrace these changes stand to benefit from improved efficiency, accuracy, and accessibility of financial data.
However, it's essential to stay informed about the latest digital tools and trends and adapt to them to remain competitive in an ever-changing business landscape. As the digital revolution continues, bookkeeping will remain a vital component of financial management, adapting and evolving to meet the needs of businesses in the digital age.
You may also like: Offsite Bookkeeping And Onsite Bookkeeping Services Perth Explained
Image source: stock.adobe.com