Click here to get this post in PDF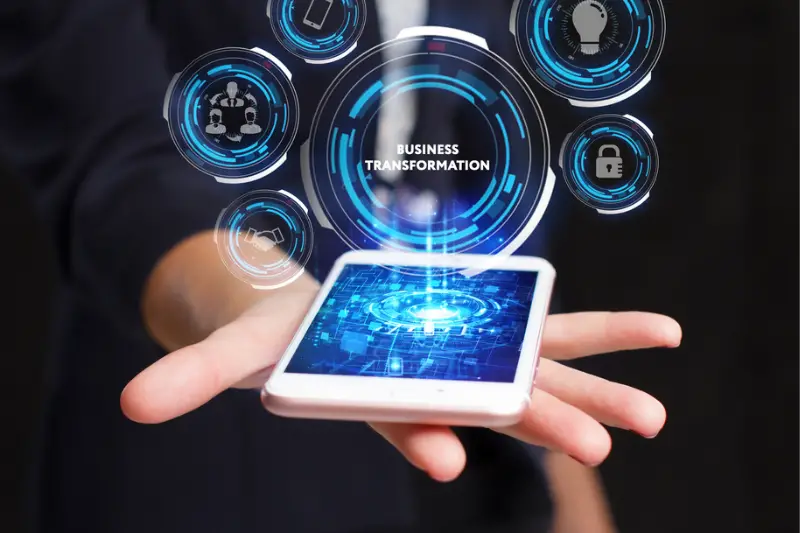 In business, change is often regarded as a risk. It's to be feared and, whenever possible, avoided. And after all – if everything is perfectly rosy around the boardroom table, why upset the apple cart? What if the change results in nothing more than a dead-end? Very few can really dare change but majority might dread the outcome of not knowing the fate awaiting. Either way, the results can be a little of negatives but more of positives thereafter. 
Time for a dose of reality: change in business is absolutely vital if organizations are to realize growth potential, propel teams onto greater things and launch products and services which were once but a pipe dream. Although the process can be costly, it's worth the struggle at the end of the day.
The world changes every day. Society is constantly changing. If businesses fail to keep up with these constantly-moving targets, they lag behind, become stale and, ultimately, fail. Great business leaders understand this, which is why they continually look for ways to evolve and improve. Technology, for instance, was designed to make things easier in every industry. People have started realizing the impact of various innovations and prefer to work with a company that embraces such advancements.
For instance, online stores have become the go-to shops for many people. So, if you don't have one for your business already, you're missing out on a lot of benefits. Of course, before initiating such changes, it's important that you consult all the stakeholders. You can collect ideas from your employees through an employee engagement platform and use this information to come up with a good strategy.
If your freelancing business is on the cusp of change or has plateaued for far too long, it's time to grab the opportunity with both hands. But, if you're reluctant to do so, here are a few reasons that may just tempt you to take that leap of faith because at some point you ought to know that change is inevitable. Check out this article to learn how to outrank your SEO competition.
Change helps you take advantage of technical advances
If anything changes quickly, it's technology. Businesses that are willing to change the way they operate are far better placed to take advantage of new technological advances like paid survey apps.
Take the cloud, as a prime example. While it may seem like an enormous amount of bother to move your long-established local network to something intangible and seemingly beyond your control, the savings and efficiencies on offer for doing so will enable everyone in the business to be more productive. Your business should utilize cloud penetration testing services to ensure changes are not introducing any security threats to cloud infrastructure
Follow tech – it's an incredibly exciting ride
Change presents teams with new opportunities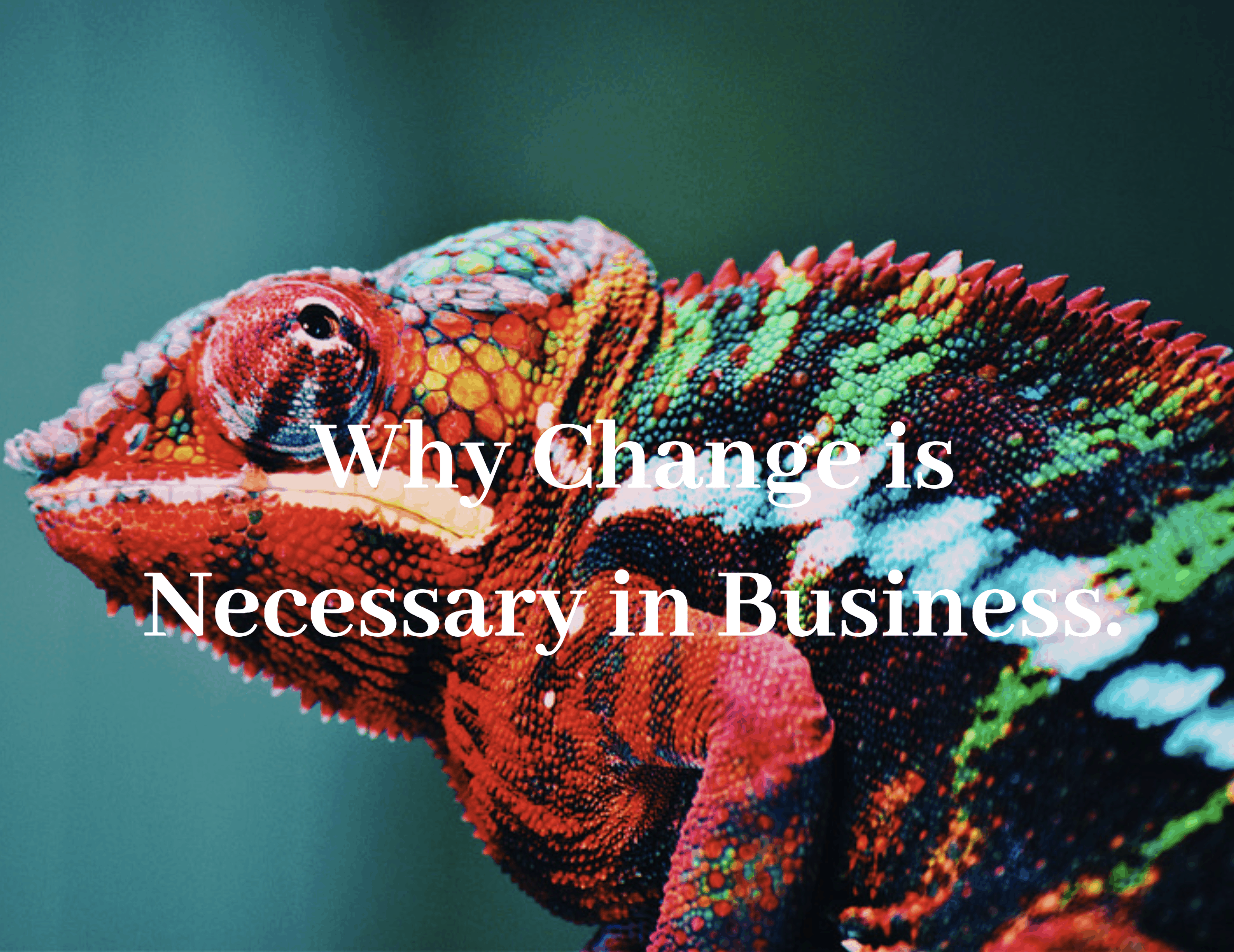 Teams that aren't subjected to change quickly become stale and disengaged. They lag behind on what's trending and seem old-fashioned. In order to foster an emotional connection between the business and its employees, change is usually required.
Not everyone will accept it, but if the change is properly defined and the benefits communicated effectively, you'll achieve buy-in from the majority.
Change ensures you're ready for the new breed of customer
Customers evolve. The people you were selling your products to last year have already changed; they're aware of the new strategies they want to be associated with, and they take a different buyer's journey and expect an entirely different customer service experience. Are you ready for them?
If your business is incapable of change, your customers – both existing and potential – will leave you behind.
Change can turn a crisis into an opportunity
Things go wrong in business, but errors are brilliant learning mechanisms. When a crisis takes hold, the only way out is change; you'll need to change whatever it is that prompted the error in the first place in order to ensure it never happens again. After all, every problem has a solution. Therefore you shouldn't be too timid to flex. Rigidity is never an option when running a business.
Hunt down the route cause of every mistake you make and change the business accordingly. If your clients come back next time and find a lot of changes that outdo the previous ones, they won't hesitate to come back for more. The same mistake should never be made twice.
Change challenges the status quo
"Oh, we've always done it that way". How often has someone in your organisation stated that when a particular process is questioned? It's easy to get comfy in business, and if things get too comfy, complacency usually follows. And automatically no customer will be turned on for your services
A question every business leader should ask is "Why?". Why do certain processes exist? Why do you develop your product that way? Why does it take forever to invoice customers? This should lead to looking deeply into the problem and getting a solution, to change the whole system.
Change challenges the status quo and enables businesses to hunt down inefficiencies within the organisation and act accordingly. You may find a new way of delivering customer service, or an accounting technique that saves days of someone's time filling out manual spreadsheets.
Keep asking "Why?" and don't settle for the norm and neither for the less.
Why Change is Important in Business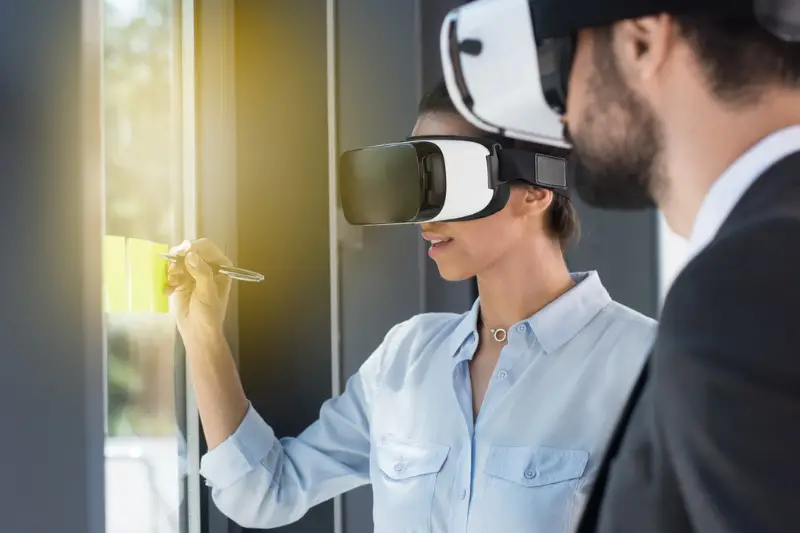 Check this list for further reasons why change is important in business:
Adaptation to market dynamics: Change allows businesses to respond and adapt to evolving market conditions and customer demands.
Competitive advantage: Embracing change enables businesses to stay ahead of the competition and maintain a competitive edge.
Innovation and creativity: Change fosters innovation and encourages businesses to explore new ideas, products, and services.
Improved efficiency: Change can improve processes, streamline operations, and increase productivity.
Cost savings: Implementing change can help identify areas of inefficiency and reduce costs, leading to higher profitability.
Expansion and growth: Change opens up opportunities for business expansion, entering new markets, and reaching new customers.
Talent attraction and retention: Embracing change signals a dynamic and progressive company culture, attracting and retaining top talent.
Employee engagement: Change initiatives provide employees with new challenges and opportunities, fostering engagement and personal growth.
Increased agility: Change allows businesses to become more agile, making them better equipped to navigate uncertainties and adapt to disruptions.
Risk management: Change can help mitigate risks by proactively addressing emerging threats and vulnerabilities.
Customer satisfaction: Change-driven improvements can enhance the customer experience, leading to increased satisfaction and loyalty.
Better decision-making: Change forces businesses to reevaluate their strategies, leading to more informed and effective decision-making.
Business resilience: Change builds resilience by making businesses more adaptable and better prepared to withstand unexpected challenges.
Technological advancements: Embracing change allows businesses to leverage new technologies, enhancing operational efficiency and customer interactions.
Industry leadership: Continuous change enables businesses to establish themselves as industry leaders and influencers.
Evolution of business models: Change encourages businesses to evolve their business models to meet the needs of the ever-changing market landscape.
Enhanced brand reputation: Change initiatives that align with social and environmental concerns can improve a business's reputation and attract conscious consumers.
Customer retention: Change can help businesses retain existing customers by addressing their evolving needs and expectations.
Partnerships and collaborations: Change can facilitate strategic partnerships and collaborations, unlocking new growth opportunities.
Regulatory compliance: Change allows businesses to adapt to changing regulations and compliance requirements, avoiding penalties and legal issues.
Continuous learning: Change-driven environments foster a culture of continuous learning and improvement, benefiting both employees and the organization.
Increased profitability: Change initiatives focused on revenue generation and cost optimization can improve profitability.
Brand differentiation: Change enables businesses to differentiate themselves from competitors, creating unique value propositions for customers.
Globalization opportunities: Embracing change allows businesses to explore international markets and expand their global footprint.
Crisis management: Change-oriented approaches can help businesses effectively manage crises and recover more quickly.
Customer-centricity: Change encourages businesses to prioritize customer needs, leading to the development of customer-centric strategies.
Evolution of industry trends: Change allows businesses to stay ahead of emerging trends and capitalize on new opportunities.
Organizational learning: Change initiatives facilitate organizational learning, fostering a culture of continuous improvement and adaptability.
Long-term sustainability: Change that prioritizes sustainability and environmental responsibility ensures the long-term viability of businesses.
Economic growth: Business change initiatives contribute to overall economic growth by driving innovation, creating jobs, and boosting productivity.
These reasons demonstrate the importance of embracing change in business and highlight the potential benefits and opportunities that can arise from it.
Wrapping up
Still afraid of change? A leap of faith in business is often required to make the biggest changes. That ladder is what everyone should desire to make a step day in and day out. Even if there is a shred of doubt, the very fact you're considering change gives it credence.
Be brave and make changes. There's nothing worse in business than looking back and thinking "What if?" –  every successful entrepreneur has, at some stage, made significant changes. They don't always work, but when they do, the results can be transformative and rewarding as well.
If you liked this article, you will love this one: Signs you don't value your employees enough
About the Author
Madara Kalm is a freelance business writer with a passion for sharing her insights with the community. Being a media and business enthusiast she keeps her hand on the pulse of the latest news in the field. She also enjoys spending too much time browsing through flights available at the closest airports.