Click here to get this post in PDF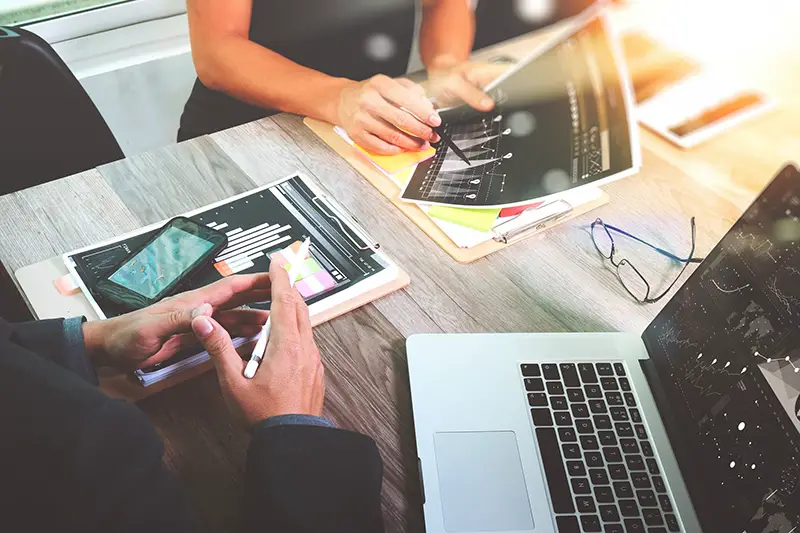 To thrive, a small business needs to practice digital marketing. A digital marketing technique will help your small business create brand awareness. While there are digital advertisements that cost money like TV ads, pay-per-click (PPC) advertising, and radio ads, you can leverage online digital marketing and make a profit without spending much money. If you'd like to have an agency do this for you, you can get in touch with Radiant Elephant. They'll make sure that your digital marketing strategies are optimized for boosting your small business's online presence and sales.
Here are cost-effective online digital marketing techniques you need for your small business:
Website
A website is a great marketing tool, as it is your virtual address. It is where you can draw in customers, generate leads and provide information about your product or company.
To get your website running:
∙         Build your website: Before you can have a website, you need to register a domain name and host your site with a reliable service provider. This site will provide domain names and hosting at an affordable price.
∙         Make it responsive: The majority of consumers use their mobile phones to browse the internet. Make your site mobile friendly to reach more prospects. Your site should be able to adjust to all screen sizes–smartphones, tablets, and laptops.
∙         Write powerful landing pages: Make the landing pages (home page, about page, contact page, and others) on your website engaging and attracting. This is your chance to sell your company and product to your customers.
∙         Have a good web design: Your web design should represent your brand and communicate its vision. The logo, colour, layout, and tone are a reflection of what your company stands for.
∙         Start a blog: Consider starting a blog to drive traffic (prospective customers in your niche) to your website and build credibility.
∙         Add social sharing buttons: Enable social sharing on your website so that people can share your content and market your business.
∙         Analyse results: Use tools like Google Analytics to review your site metrics. That way you can know what works for your business and what doesn't.
Social Media
Social media marketing is essential for every small business. It creates brand awareness on an already established and popular platform. You can use it to attract your target audience, increase brand visibility, boost customer engagement, handle customer service, and get customer feedback. It can also increase traffic to your website and boost sales.
For an effective social media strategy, follow these steps:
∙         Build your social media presence one at a time: Focusing on a few social media platforms will give you maximum results within a short period. Test them; then pick two or three platforms and build your online presence.
∙         Get your brand name on all platforms: Register on all the social media platforms to prevent others from using your brand name.
∙         Post regularly: Post content regularly. Create a posting schedule and calendar so you won't miss a day. Use social media scheduling tools like Hootsuite and Buffer to make posting easy.
∙         Be actively involved: Find out when you have the highest traffic or engagement and chat with your audience during that period.
∙         Build a relationship with key influencers: You would want people with millions of followers to share your content. So, build a relationship with them. They're more likely to share your content if you've been sharing theirs.
∙         Analyse your progress: Don't forget to use the analytics to see what posts your customers react positively to the most.
Content Marketing
Content marketing helps you establish your online presence. With the help of firms offering content marketing services, you can create blog posts, photos, infographics, audio, and video posts that will attract your target audience and encourage them to become buyers.
Reasons You Should Create Content for Your Website
Attracts prospects
With your content, you can attract your target market and engage them. It is a strong form of marketing as your customers know you are providing value to them.
Makes sales
You can create an effective sales funnel from your website. Your content attracts prospects, generates leads and converts them to buyers. With a landing page, you can collect your customers' contact information and persuade them to buy a product.
Makes you an authority in your niche
The more high quality, engaging and high ranking content you write, the more you're seen as a thought leader in your niche. This increases your credibility and brand authority.
Increases your social media traffic
Your fans can share your content on social media, giving you brand visibility. You can also share your content on social media platforms to attract your target market to your site and market your product and services.
So, how do you maximise your content marketing to achieve high returns on investment?
∙        Have a posting schedule: Use a content calendar to post regularly to your site. It can be once to thrice a week.
∙         Share on social media: Share your content on social media to have a wider audience reach.
∙         Repurpose your content: You can repurpose your content in many ways and use it differently. For example, you can turn your blog posts into an e-book or your video content into an online course.
∙         Get involved in search engine optimisation: With the help of a Dayton SEO optimise your site to rank for target keywords your prospective customers search for. Also, use guest posting and backlinking to get your website to rank at the top of the search engines result pages.
∙         Handle email marketing: Email marketing is a powerful tool that can increase sales. Build an email list and convert prospects into buyers through newsletters, sign-ups, sales letters, freebies, and other incentives.
These are the key digital marketing tools you can use for your small business with little or no money.
You may also like: Social Media Success Tips