Click here to get this post in PDF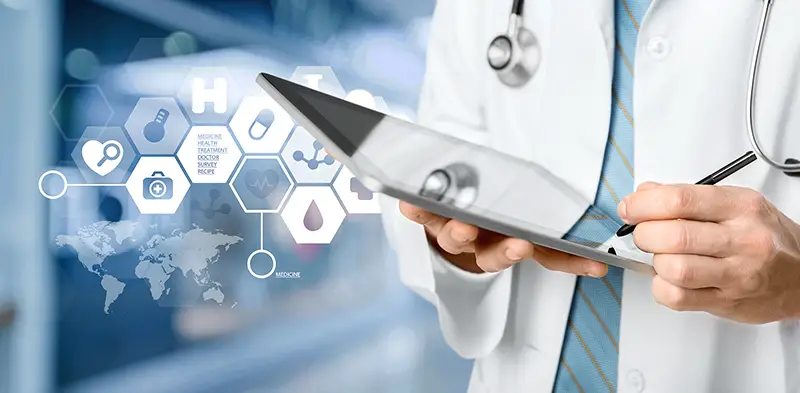 By Randy Sadler, CIC Services
The health care industry has undergone tumultuous change since the start of 2020 with the COVID pandemic inundating hospitals. The pandemic had a ripple effect on the industry, causing major staff turnover due to burnout; delays, then backups in elective surgeries; and a trend toward more telehealth services as many avoided doctor's offices. These changes are putting a strain on employees and healthcare businesses, and present new risks for companies to consider. 
There are several risks any healthcare-related company should be considering when planning future risk management coverage. Labor shortages, workplace violence, cybersecurity and legal liabilities that the rise of telehealth may expose. But there is an option that could cover all these risks:  forming a captive insurance company can help protect against threats with custom coverage that eliminates out-of-pocket costs and gaps in traditional coverage.
Top risks to the health care industry to consider for 2022:
Labor Shortages
Like many industries, the health care labor market is facing unprecedented shortages, and it's projected to get worse. According to Mercer's 2021 study of the US healthcare labor market, there could be a shortage of more than 3.2 million low-wage workers in key roles within five years. The study also predicts the number of physicians and nurses either retiring or leaving the profession will almost double as the demand for highly trained workers is also predicted to increase. 
Turnover will be costly. According to the 2021 National Healthcare Retention & RN Staffing Report, "the average cost of turnover for a bedside RN is $40,038 and ranges from $28,400 to $51,700 resulting in the average hospital losing between $3.6 million to $6.5 million per year."
The Mercer survey also predicts a 10% increase in demand for mental health workers by 2026. During this time, 400,000 are anticipated to leave the occupation entirely, resulting in twenty-seven states that will be unable to meet hiring demands for skilled and semi-skilled mental health workers.
Labor shortages paired with employee burnout could lead to a myriad of issues. Staff members are more likely to be placed in roles they're less familiar with or performing more roles than they are used to. Historically, when staffing levels are strained, workplace injuries and worker's compensation claims increase, as do medical errors and professional liability claims. In addition, there are associations between workplace violence and low staffing levels, and wage-and-hour lawsuits increase alongside labor shortages. 
 Violence against health care workers
Workplace violence has increased among health care workers in recent years according to Data from the U.S. Bureau of Labor Statistics (BLS). Statistics on private health care and social assistance industry workers show that violent incidents rose from 6.4 per 10,000 in 2011 to 18.3 per 10,000 in 2019. Furthermore, health care workers reported facing 73% of all nonfatal injuries from workplace violence in the country in 2018.
National Nurses United tracked coverage of dozens of incidents ranging from pinching, slapping and hitting to serious physical assault and major threats against health care centers. The group surveyed more than 15,000 registered nurses across the United States in 2020. About 20 percent of nurses reported facing increasing workplace violence on the job, which they attributed to decreasing staffing levels, changes in patient population, and visitor restrictions during the COVID-19 pandemic.
Telehealth risks
The pandemic also saw the rise of telehealth. Advances in technology, the current physician shortage and people avoiding crowded doctors' offices and hospitals have led to the telehealth boom. More than half of all U.S. hospitals now use some form of telemedicine to treat patients. Due to the pandemic, there were a variety of temporary waivers, executive orders, and regulations that would apply in the medical field. However, there is still uncertainty around those licensures and reimbursements moving forward.
Telemedicine could result in more allegations of negligence if health care providers do not have the proper training, experience, or credentials. Currently, there is not a federal standard of clinical care guidelines for telemedicine.
Telehealth has also opened the industry to more fraud and abuse legal issues during the pandemic. Fraudulent activity has resulted in strict digital health regulations, including ongoing audits that may result in high costs. Moving forward, the Federal Trade Commission (FTC) and the Department of Justice will be focusing more closely on the industry.
Cybersecurity
With advancing technology also comes in the increased risk for cybercrime. Breach of privacy can wreak havoc on the reputation and finances of a healthcare practice. The Department of Healthcare and Human services warns that a new generation of professional ransomware attackers are focusing on attacking healthcare providers. Several high-profile attacks have made headlines in the past two years.
The 2021 HIMSS Healthcare Cybersecurity Survey found that out of 167 health care cybersecurity professionals surveyed, 67% indicated their health care organizations experienced significant security incidents in the past year. 
Many hospitals and private facilities are adopting more technology to combat labor shortages. But too much reliance on digital communications amplifies cyberattack risk. Digitized records have created patient privacy concerns. Beyond important patient information, cyber-attacks can also shut down critical health-related systems. Emerging technology in health data collection tools, such as wearables, smartphone apps and AI can fail, affecting care and opening businesses up to attacks. 
The years ahead will be challenging for the healthcare industry. It will be important for organizations to plan now to mitigate risk for the road ahead. A captive insurance company could be a good option to consider. A captive is a real insurance company created by a business to provide broad coverage insurance for risks that might slip through the gaps of traditional plans. Another tool to explore to insure against the changing healthcare landscape.
About the Author
Randy Sadler started his career in risk management as an officer in the U.S. Army, where he was responsible for the training and safety of hundreds of soldiers and over 150 wheeled and tracked vehicles. He graduated from the U.S. Military Academy at West Point with a Bachelor of Science degree in International and Strategic History with a focus on U.S. – Chinese Relations in the 20th century. He has been a Principal with CIC Services, LLC for 7 years and consults directly with business owners, CEOs, and CFOs in the formation of captive insurance programs for their respective businesses. CIC Services, LLC manages over 100 captives.
You may also like: 5 Ways To Strengthen Your Cybersecurity Defences
Image source: Shutterstock.com