Click here to get this post in PDF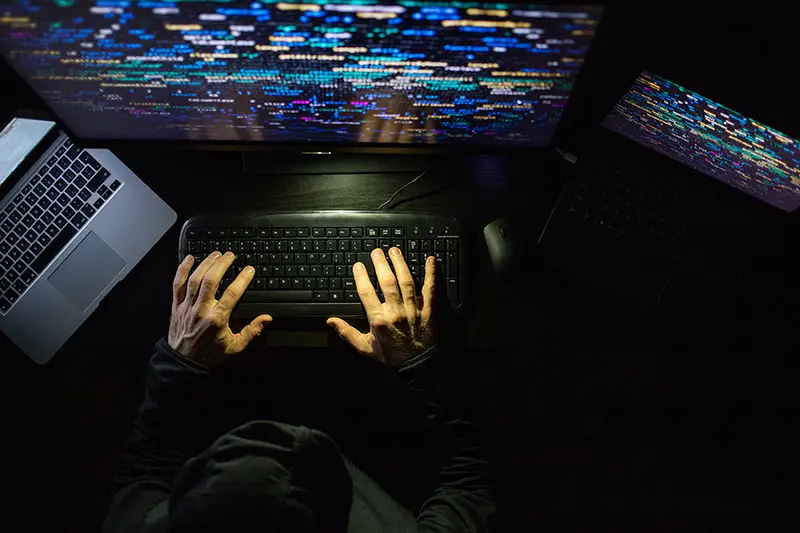 Cyber threats have always been a major topic in many industries. Malware, phishing, trojans, and ransomware are just a few examples of these threats. While they're indeed a source of worry to companies, they're relatively easy to handle, or at least in the past. 
Nowadays, you'll see countless news about major companies like Adobe, LinkedIn, and even eBay getting infiltrated by hackers, and some experts say that the reason for the recent surge of cyberattacks is due to hackers gaining access to newer technologies that can outperform cybersecurity defences. 
Investing in enterprise security is always a good idea: the lack of data protection leads to financial and reputational losses. Cyber security strategy should cover risks like external and internal data breaches, accidental incidents, and third-party vulnerabilities.
As cyber threats evolve, with some experts attributing recent cyberattacks to hackers gaining access to newer technologies, companies may consider reevaluating their security solutions. Considering a Zscaler alternative, which provides your business with an innovative, cloud-based secure web gateway, can offer a more robust defense against these evolving threats and enhance data protection.
If you run a company or an organization, it's only natural to be wary of these recent developments. With so many things to think about it can be overwhelming to know what to do for the best. One thing you could do, for example, is to compare MDR providers with a view to adding another layer of protection from the experts for your business as part of your overall cybersecurity solution. 
Remember, the same technology that sustains cyber threats can also boost cybersecurity defences. With that said, here are a few ways you can beef up your cybersecurity defences using the latest technologies: 
1. Make Use Of Password Managers 
If you've been looking into cybersecurity, you might've heard of password managers at least once by now. As the name suggests, password managers are programs that help you effectively manage passwords by saving them to a database in case you forget about them. However, recent password managers now have extra features that store passwords in an encrypted form to protect against hackers, making them a perfect addition to your cybersecurity infrastructure. If you're interested in this program, check out this link for more helpful hints. 
2. Enable Multi-Factor Authentication 
One of the most common terms you'll hear about cybersecurity is two-factor authentication (2FA). 2FA is when a platform requires the user to enter two codes instead of one. So, instead of simply asking you for a password, it requires additional credentials such as: 
Fingerprint 
Face recognition 
One-time passwords (OTPs) 
Naturally, the more codes a platform requires, the more secure it will be. On that note, if you want to go beyond two authentication codes, you can go for multi-factor authentication or MFA—an upgraded version of 2FA consisting of more than two authentication codes. 
3. Develop Machine Learning Applications 
Machine learning has been a major topic in many industries as of late. Experts deem it a revolutionary innovation that can change certain aspects of a system. Since there are already machine learning applications built for cybersecurity, it's safe to say that it can also strengthen cybersecurity defences, and here's why:
First of all, hackers are becoming more creative by the day. As a result, it's becoming harder to adapt to their techniques, but that's only because cybersecurity applications cannot adjust to sudden changes, but that's not the case with machine learning applications. 
As the name implies, machine learning allows a system to 'learn' as it receives information from various sources, meaning it can learn from a hacker's behavior as they attempt to breach the system in different ways, which will improve the system over time.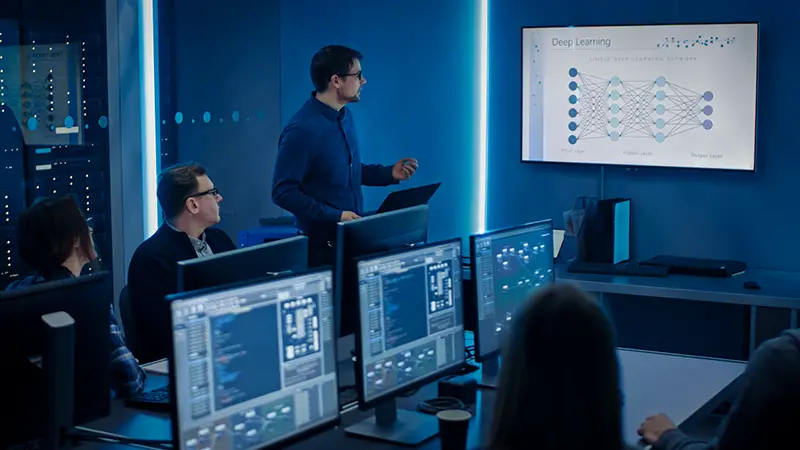 4. Implement Confidential Computing 
Confidential computing isn't exactly the first thing you'll see when you look into cybersecurity, but it's a highly effective technique nonetheless. 
If you didn't know, it's easy to encrypt data when it's idle. But when the time comes for it to undergo processing, there'll be a need to unencrypt the data, and this short interval can provide hackers with the opportunity they need to hack into your system.
Confidential computing is essentially a technique that encrypts the data even during operations, leaving no space for hackers to attack. Furthermore, since there's no need to encrypt or unencrypt the data, developers can save a lot of time and effort using confidential computing. 
5. Consider Outsourcing 
Cybersecurity brings a lot of burden and responsibility to a company, and it can't be handled by just one or two people. It requires a whole team. 
So, if you don't have an entire IT staff dedicated to cybersecurity, it'll be no surprise if you're struggling. If that's the case, you might want to consider outsourcing. 
Outsourcing is the process of handing over a particular operation or project to a third-party agency. For instance, if you're struggling with web design, you can look for a web design agency to do the job for you. Similarly, if you're having trouble with cybersecurity, you can look for cybersecurity agencies. Whether you need to find vulnerabilities in your business or you want to perform app pen testing for your newly published application, cybersecurity experts have got you covered. Here are some more reasons for hiring: 
Lower Cost: Believe it or not, outsourcing is much cheaper than hiring many professionals exclusively for your company. This is because cybersecurity experts are currently in high demand, so they'll only settle for high salaries. On the other hand, cybersecurity agencies offer a fixed price for their services, and it's often affordable.
24/7 Support: Most cybersecurity agencies work round-the-clock, leaving hackers and other cybercriminals no space to perform malicious attacks against your company. 
Up-To-Date Technology: Most importantly, when hiring professionals, you need to provide them with the tools they need to work efficiently. But with third-party agencies, they'd usually already have their own equipment and techniques, so you can also expect that they're also using current technology like password managers, machine learning applications, etc. 
Simply put, outsourcing provides you with an affordable service that will most likely beef up your cybersecurity defences using the latest technologies. 
In Conclusion 
Technology has brought a lot of changes in many industries, and it's only a matter of time before it entirely changes the cybersecurity game. The Internet of Things, Deep Learning, Quantum Computing—these are just a few things that can potentially aid hackers with malicious intent. But on the bright side, they can also help people like you strengthen your company's cybersecurity defences, and that's exactly what you must do.
You may also like: Telecommuting: cybersecurity measures and good practices
Image source: stock.adobe.com