Click here to get this post in PDF
As ransomware becomes an increasingly lucrative business, organized crime groups are expanding their operations to reach more victims and extract more ransoms. According to the FBI, ransomware costs are now a $1Billion/year just for payments, not including remediation costs.
This infographic describes how fileless PowerShell-based ransomware works.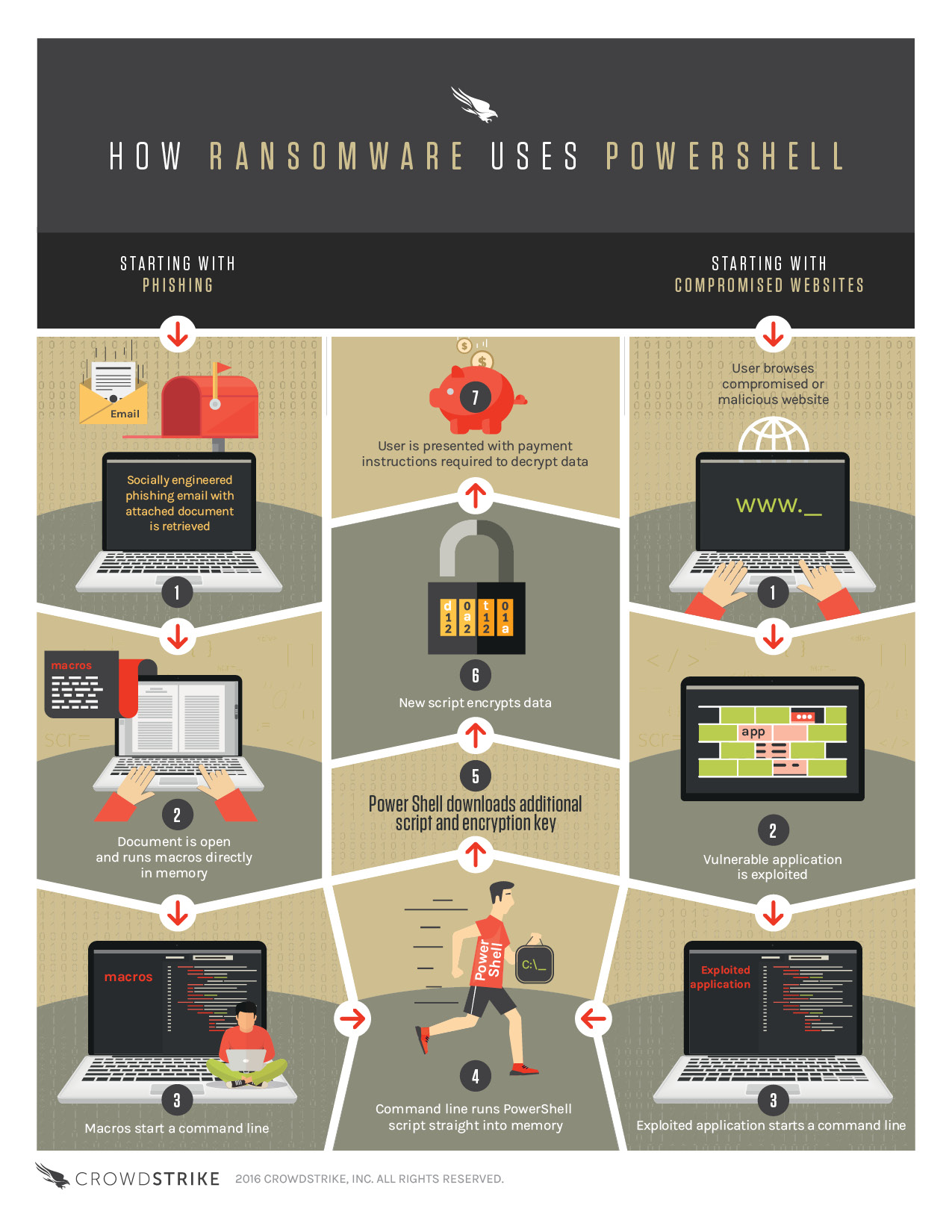 How Ransomware Uses Powershell provided by CrowdStrike