Click here to get this post in PDF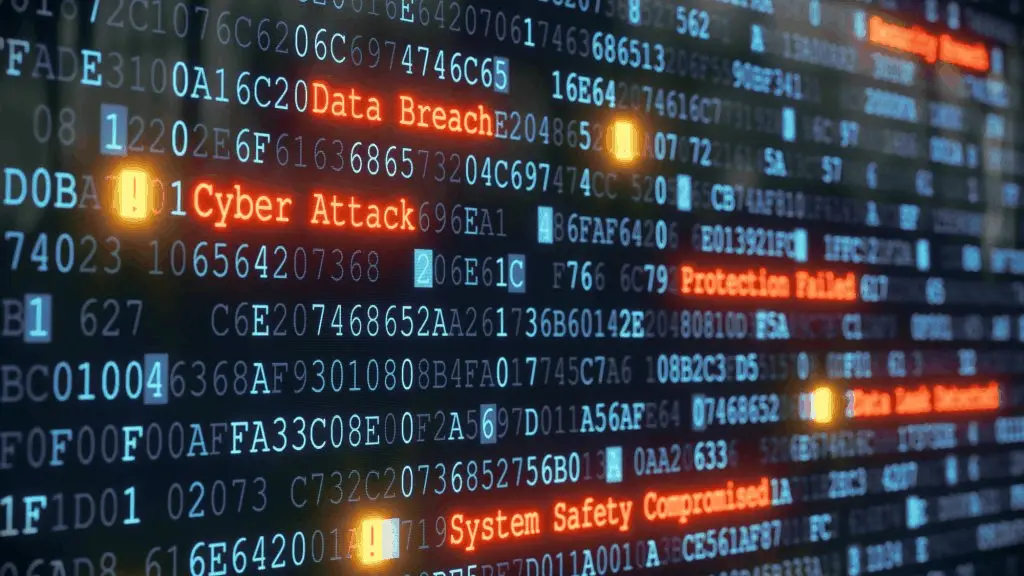 All IT Consulting experts and service providers will agree with the fact that data security is a serious issue that needs to be addressed. Data is a very important entity and one has to make sure that it is stored, organized, and accessed carefully. Loss or theft of data can lead to a lot of issues, especially for companies and businesses.
Since smaller businesses are not well equipped in terms of cybersecurity measures therefore it is easier for these business ventures to fall prey to cyber attacks and data theft. Having a small scale business does not mean that your data is not that valuable. No matter what the scale of your business may be, the IT Support Los Angeles recommends that you take your cybersecurity very seriously.
Generally, it is assumed that data security demands a lot of money and investment. Therefore, many small businesses put focusing on data security off because they are unable to spend a huge sum of money for this purpose. However, in reality, there are five security practices that will make sure that your data remains safe and secure. These practices can easily be adopted and don't require spending a lot of money at all:
1. Be Wise With Your Passwords:
The most common mistake that people tend to make is concerned with passwords. People either set passwords that are too easy to guess or share their passwords with their friends or family members. The password you set for an account is the gateway for verification. Make sure that the passwords that protect business files and data are secure and strong. These should be set after thorough consideration. Don't set passwords that are related to commonly found information about you like your spouse's or child's names. Make sure that the passwords are lengthy and are a mix of alphanumeric characters. For the sake of access control, the passwords should only be shared with concerned personnel and should be changed regularly to prevent any risk of unauthorized access.
2. Backup Your Data:
There are two situations that businesses have to face in case of an attack on their data. Firstly, the data gets stolen and may be misused. Secondly, in some cases, due to the lack of any backup, the data that is stolen can no longer be accessed by the business. To make sure that you are prepared for any such occurrence, make it a habit to backup all your data. Make at least two copied of all your data files and store them separately so they can be accessed and used in case the main data storage is compromised.
3. Encrypt Data On Cloud:
The majority of the companies invest in IT Support and utilize the facility of being able to store their data on cloud storage. Although using cloud storage is a great idea as it saves physical storage space and data accessibility is also improved, this approach comes with its own cons as well. Cloud storage is a lot more vulnerable to cyberattacks. Therefore, whenever you upload your business's data on cloud storage, encrypt it. Whenever you need to access the data, you can simply decrypt the data. But the encryption of the data prior to being uploaded on the cloud storage will ensure that even if the cloud is attacked and unauthorized sources get access to the data, they will not be able to use it or cause any harm.
4. Make Use Of An AntiVirus:
An antivirus is your best friend and biggest strength if you wish to ensure that your data remains secure. Many businesses take the use of antivirus for granted. Therefore, they don't invest in antivirus or even if they do, the computers and PCs are not scanned on a regular basis. As soon as a system is set up in an office, make sure that the IT Services is called in and they install an antivirus on the systems. Once this is done, train your employees and ask them to scan their PCs on a regular basis. Other than this, schedule a session with the IT service provider every once in a while so that they can come to the office and inspect the PCs to make sure that everything is well and there is no threat to the data stored on the system.
5. Secure The WiFi Connection:
WiFi connection is another loophole through which hackers and unauthorized sources can enter your business's system and cause damage to the data. When WiFi connections are established, the equipment bought comes with a default password. Make sure that this password is changed so that the network can be secured. The WiFi password should also be changed and updated frequently so that one can be a hundred percent sure that no one can use it to break into your company's data.
You may also like: 10 Tips To Improve Enterprise Customer Support