Click here to get this post in PDF
Antivirus software has been around for decades, and the very nature of the cybersecurity ecosystem means that it is having to constantly evolve and adapt as new threats emerge.
Experts advise businesses of all sizes to get antivirus software, but it can be a complex and confusing type of service to investigate to the uninitiated. So, to clear up simple questions and show why antivirus software is an asset your organization cannot be without, here is an overview of the key talking points.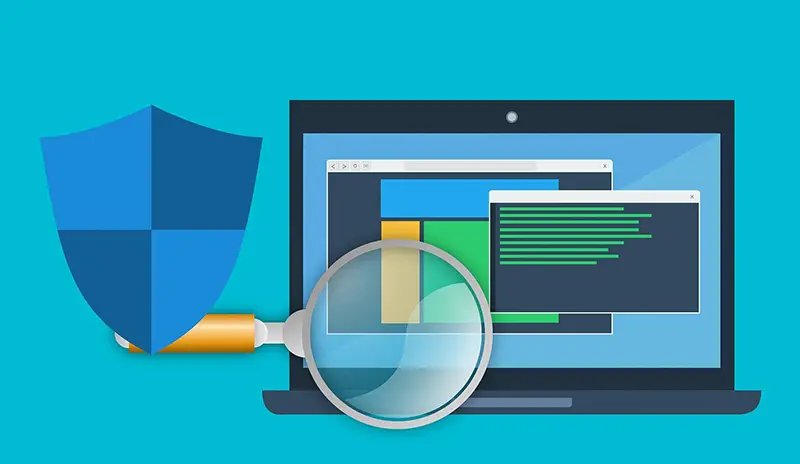 What is antivirus software?
Simply put, antivirus software is designed to help safeguard your business against the myriad risks that are posed to workstations, servers, laptops, smartphones and tablets.
Viruses and malware are prevalent in certain corners of the internet, and cybercriminal gangs are intent on infecting as many devices as possible for their own nefarious ends.
In some cases, an infected device will be conspicuous to the user, and the virus could slow down performance, encrypt files and request payment, delete mission-critical data, steal personal information and cause any number of other woes. In others, the infection will be covert, and you may not even know that a virus is lurking behind the scenes, perhaps sitting there until its creator is ready to use your machine as part of a botnet to launch DDoS attacks against other victims elsewhere in the world.
Antivirus software acts as the shield that protects your devices from malicious code in all its forms and can do this on multiple levels, whether that might be monitoring background processes to look out for suspicious activity, blocking spam emails and preventing dangerous downloads from reaching their intended destination.
Why do you need one?
First and foremost, antivirus software is essential because of the multifaceted protection it provides to your business.
As discussed above, the risks involved in running networked devices today are vast and ever-changing, and it is not enough to simply rely on employee training and common sense to steer you clear of them. Even the most seasoned internet user can get duped into visiting the wrong kind of website and end up with a virus on their system.
Furthermore, it is necessary to protect all points of access to your business network from being compromised. If one device becomes infected, this could be used as a backdoor into the hardware and software services necessary for your everyday operations. If these get disrupted, then your productivity levels will tank, and the costs of getting back up to speed will be steep.
Speaking of costs, other expenses could be dumped on your doorstep unless you have antivirus software in place, such as fines from regulators which may be issued if you fail to follow data protection protocols and end up with customer information being stolen after a breach. Security regulations are getting tighter globally at the moment, so you cannot afford to ignore this.
Then there is the damage that could be done to the reputation of your business and brand if a virus infects the devices for which you are responsible and creates the opportunity for data loss and theft. Customers are well aware of the cyber threats that are out there, and they expect the organizations they rely on to be just as vigilant.
Wrapping up
Hopefully, you now appreciate the role that antivirus software has to play in shoring up your business' wider security capabilities and ensuring that continuity is not easily compromised.
Choosing the right antivirus package and instructing team members on making the best use of the service you select must also be a priority.
You may also like: 5 Types of Tools Every Small Business Needs
Image source: Pixabay.com