Click here to get this post in PDF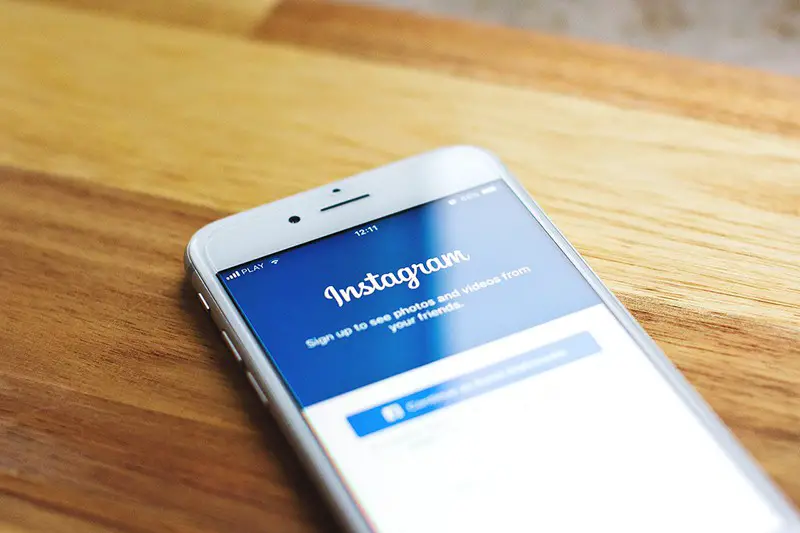 You can beef up your social media presence by teaming up with an internet celeb.
Lately, you may have noticed a new crop of Instagram personalities hocking various goods. Instagram influencers are the latest rock stars in marketing circles.
With the right tactic, you can tap into the billion-dollar influence of today's digital personalities. By partnering with popular social media influencers, you can effectively reach potential buyers by delivering your messages through a trusted source.
Why Do People Get into Instagram Marketing?
IG influencers hustle hard and make big money. Someday, your Instagram hustle could help to pay off your student loans.
Technology is a way of life for today's youth. Today, younger generations are incredibly tech-savvy. Furthermore, they quickly learn new technologies as they emerge.
Around the world, emerging generations are coming up in an always-connected society. Today, many younger generations possess a mobile-first mentality, which compels them to socialize and express themselves online. The popularity of social media has made it possible for the makers of viral videos to achieve star-like status.
A Facebook Business poll reveals that 74% of respondents believe that social media helps them to stay up-to-date with their friends and family members. 66% of respondents believe that social media keeps them in touch with what's going on in the world.
The digital domain enables people around the world to explore and witness the lives of others, even if they're thousands of miles away. As a result, today's generations spend a lot of time exploring social media and also use it to express themselves. With the potential to go viral, social media is an empowering way for teens to express their independence and creativity.
Still Not Convinced?
If you want more proof that influencer marketing is a viable strategy, you need to look no further. Social media influencers have large, loyal followings. Influencer marketing is so effective that SCORE recommends it, and the federal government has intervened to regulate the practice.
What's unique about social media influencers is that viewers don't see them as celebrities. Instead, social media users view influencers as everyday people who had the good fortune to go viral. This sentiment compels social media users to feel that their favorite influencers are real and genuine.
Social media influencers understand this sentiment. Accordingly, they're very reluctant to betray the loyalty of their fans. An influencer will most likely reject an offering that doesn't resonate with their audience.
Reaching Today's Consumers
To find an influencer that's suitable for working with your brand, you can use a tool such as Buzzsumo to conduct a keyword search related to your core offering. You can also perform the same search on top platforms such as:
Facebook
Instagram
LinkedIn
Snapchat
Twitter
Once you find influencers who you think are a good fit for your brand, you need to convince them to plug your product on their feed. Start by commenting on their posts and sharing their content. The goal is to build a relationship with the influencer over time.
Influencer partnerships aren't all about money – unless you have a deep bankroll and want to pay a premium for endorsements. Some influencers will gladly take your money if you can afford it.
Instead, try to find influencers who have an audience that's bigger than your brand, but not so large that they'll demand a massive stipend for promoting your offering.
If you don't have a fat marketing budget, you'll have to connect with the influencer in a way that makes you stand out from the many other brands vying for their attention. You also need to develop a pitch that benefits both the influencer and your brand.
You'll need to make an offer that's worth the influencer's time. To do this, you must find a balance between what you can afford to offer and the value of a potential influencer's audience.
Sometimes, it's hard to judge what's of value to an influencer. In this case, all you can do is make your pitch. The worst thing that they can do is say no.
Ideally, you'll want to build a long-term relationship with your influencers, rather than going for one-off, businesslike transactions. In time, you can build sincere relationships with your influencers that will help you cultivate awareness of your brand.
With patience and persistence, you can earn free, lasting exposure from influencers who genuinely appreciate your offering. However, you'll need a clever hook to get them to take a look at your goods.
In some instances, it may help to provide your potential influencer with free products in exchange for a positive review – if they like it. Using this technique, you can connect with influencers for no more than the cost of one, or a few, units of your offering.
You may also like: How to Find the Right Influencer for Your Business
About the Author
Ryan Ayers is a researcher and consultant within multiple industries including information technology, blockchain and business development. Always up for a challenge, Ayers enjoys working with startups as well as Fortune 500 companies. When not at work, Ayers loves reading science fiction novels and watching the LA Clippers.