Click here to get this post in PDF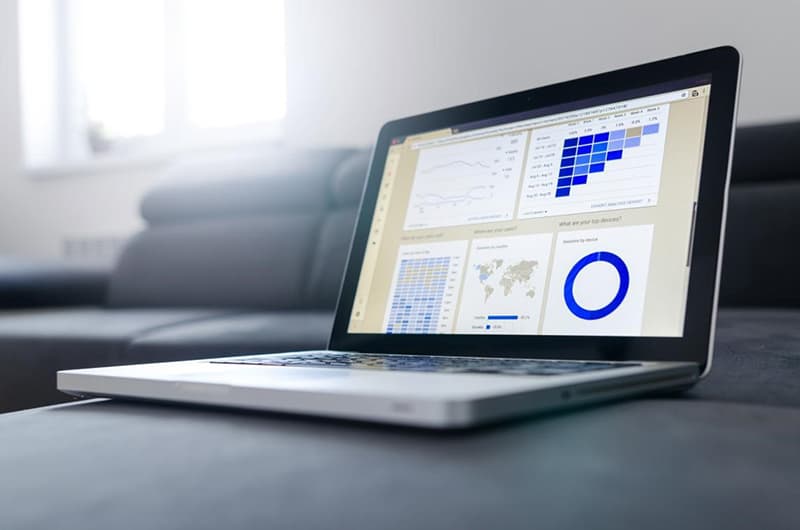 If you're not incorporating social media into your business marketing plans, then you're losing out on a wide audience. Social media has become one of the largest ways to reach your target audience in today's world.
Social media is one of the best platforms for marketing and advertising, but it takes a bit of strategy to do it right. Before jumping right into using social media for your business' advertising, take a look at today's top business marketing plans for advertising on a variety of social media platforms.
Doing so is the best way to begin learning how to build your brand's reputation through online marketing. 
1. Focus on Goals that Matter
When using social media platforms to build clientele and bring awareness to your brand, you need to focus on goals that matter. How many likes or retweets your post got might keep your spirits high, but this is information that doesn't actually matter. What matters is any goals that are met that can be measured by their results.
Having 100 likes on a post doesn't help you determine how many customers purchased your product. Because of this, one of the first things you want to do is establish your measurable goals or objectives. When creating these goals, ensure they're relevant to your business, attainable, specific, and have time restraints on them.
Some things to focus on other than your retweets, likes, or shares are your web referrals, conversion rates, and the number of leads generated. Align your social media goals with the marketing strategies that you create. For example, you can have an outline of what your business objectives are, what the social media goal for that objective is, and the metrics that can be measured. 
2. Know Your Target Audience
The next step to take is to know your target audience. You cannot target an audience on social media platforms if you don't know who your target audience is. You have to know as much information about your target audience as possible to create content for them that they'll find valuable. 
Use social media analytics to determine who uses which social media platform the most, they're ages, where they live, their languages, and more. For example, if your target audience is millennials, then you'll need to know which platform is best suited to reach them. 
Learn who is liking, sharing, and commenting on your posts to discover what type of audience is most interested in your product or services and then go from there. 
3. Post Valuable Content
Once you know who your target audience is, you can then determine what type of content is valuable and what type of content is not. If your audience does not find your content to be valuable or useful in any way, then they won't stick around to see any more posts from you. 
To ensure that you're posting what your target audience wants to see, look for common keywords or terms that are search for relating to your business. If your business sells dog food, and a common term searched for is, "Which type of dog food is best," then you know what the people want to know. 
Use this information by creating a blog post that then discusses which types of dog food brands are best. If your business sells hauler insurance, you can create a post that explains all the things you need to know about that type of insurance. Both of these examples provide valuable information to target audiences.
Also, be sure to posts a variety of content types including blog posts, videos, graphs and charts, and more. 
4. Look for Inspiration 
You want your business and brand to stay unique, but that doesn't mean you can't find a bit of inspiration for other businesses using social media. One way to find inspiration is to think about the pages that you enjoy following and purchasing from. 
What tactics do they use to draw you in? What do you like best about these pages and what do you wish they'd do differently? This is a great starting place when needing some starter ideas. 
Once you draw your inspiration, just be sure to spin it a bit differently in your own way. 
5. Track Your Competitors 
You always want to keep a close eye on your competitors as well. Tracking your competitors is a great way to keep up with them. You can also get some insight into keyword searches and other things that your target audience is interested in. 
If your competitor is using a social media strategy that seems to work well, don't hesitate to use the same strategy, but make it even more valuable to the target audience. As mentioned before, try your best to put your own spin on it, making it unique to your brand. 
6. Adjust Your Strategy
After you've developed the perfect social media marketing strategy, don't forget that you'll need to make adjustments along the way. It's hard to create something perfectly the first time around, and because things change so quickly, you'll need to keep up with the changes. 
What worked great yesterday may no longer work as well today. Never hesitate to adjust your strategy when needed. Listen to your audience and try to give them what they need and ask for. 
What Are Your Social Media's Business Marketing Plans? 
What will your social media's business marketing plans be? Keep these tips in mind when creating your plans to ensure you have a successful outcome!
For other posts similar to this one, be sure to visit our website daily!
You may also like: How Instagram Influencers Can Boost Your Marketing Strategy