Click here to get this post in PDF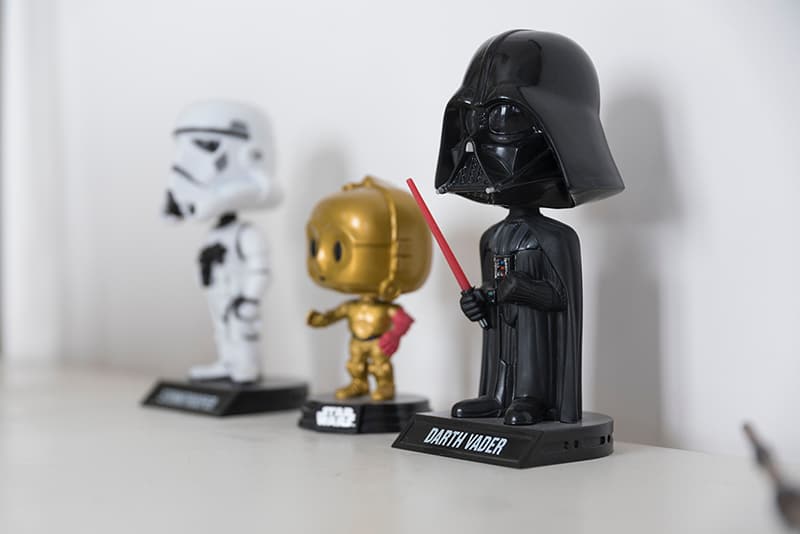 Online selling of toys is as complicated as having a physical store in the neighborhood. However, unlike selling toys in a local shop, online customers have no tangible item to examine, which makes them more skeptical and less likely to purchase. This bottleneck makes it challenging for retailers to come up with a marketing plan that works given the constant change in preference, trends, and ad prices.
Social media plays a vital role in helping brick and mortar shops get noticed online. Without tapping into different social media platforms such as Facebook, Twitter, or Instagram, a small business misses out on a lot of sales and marketing opportunities.
Promoting toys on social media may sound like an easy task. One might think that having high-quality images would pull a considerable number of followers overnight. However, the efforts needed to carry out a decent marketing plan and gain from it are easier said than done. There are many tools available to assist with this – check out Topgrowth here.
Fortunately, legitimate hacks exist here and there to help entrepreneurs while staying on the right side of community rules and guidelines. The below lists some key ideas when promoting toys on social media.
How to Effectively Promote Toys in Social Media
By combining the best practices, investing in the right tools, and making good decisions, any business can pull it off. Check the tips below and apply anything suitable for your toy store.
Choose the Right Products
Not every toy is acceptable on social media. Take note that the first thing to worry about is Facebook's ad guidelines, which every advertiser needs to take seriously to avoid unnecessary troubles. Toys that don't belong to social media platforms include adult-themed, violent, and copyright infringing items.
Strategy-wise, pick products people can't find easily, whether they would search online or in the nearest toy shop. Also, check the marketability of an item, estimated ad cost, potential sales, and the intensity of efforts needed to spread the word about the business.
A good example would be personalized toys such as custom bobblehead dolls. Custom items have been advertised on social media recently due to their immense profitability. People love something unique which is why companies that sell unique items like customized bobblehead figures are becoming big as of this time.
Know Your Audience and Create the Right Content
Your business strategy should revolve around the demographics, interests, and online activities of your target customers. In short, it is crucial to know who your customers are. Although kids may seem like good ad targets, consider adding parents on your radar as they have the buying power.
Moreover, there is a different approach for each audience, which leads to the importance of creating the right content. Parents, for instance, are very protective of their children. The ads should showcase the safety features of the toy and how it can be beneficial for their kids.
Other marketers use a content strategy that will draw in kids to follow the page and eventually ask their parents to buy the item for them. The most effective contents for kids are videos, GIFs, photos, anything that would show how fun the toy can be.
Collectors, on the other hand, are not easily convinced with simple videos and photos. Ads are required to be more detailed and specific. Collectors are more interested in details about the rarity of the item, how the value may appreciate in time, etc.
Choose the Right Social Media Platform
An effective way of selling toys on social media is by choosing the right platform. The most popular social media site used today is Facebook. Not only is it used to connect with other people, but they also offer advertising through Facebook ads. Aside from Facebook, Instagram is also used by a billion people who can help you grow your brand awareness and introduce your products through posting stories, doing live videos, and publishing photos and videos on your wall.
The abovementioned platforms are the most commonly used sites, but there are plenty of other social media sites to consider. Keep in mind that your posts will likely be shared if your contents are interesting.
Build a Wide Network
Having your presence known on social media doesn't simply stop there. Create a friendly and approachable theme on social media, which would encourage your audience to interact with you and each other.
Social media toy marketing relies on testimonials and recommendations from influencers or other kids. Encouraging your customers to share their experiences on the platforms can quickly raise awareness for your store.
Get the Audience Off Social Media and on to the Website
The ultimate goal of marketing on social media is to get your audience off the social media platform and onto your website. Only making interesting videos won't get your audience to click on the link to your site. The ad should include an aspect that would persuade the audience to act and click.
Once you get the audience off Facebook and on to your website, you'll need to design the page in a way that makes the customer act and make a purchase. It includes the format of the site, content on the product page, and so much more. Most websites like Toynk would even highlight their good reviews to make them even more persuasive.
Also read: How Instagram Influencers Can Boost Your Marketing Strategy
Image source: Unsplash.com