Click here to get this post in PDF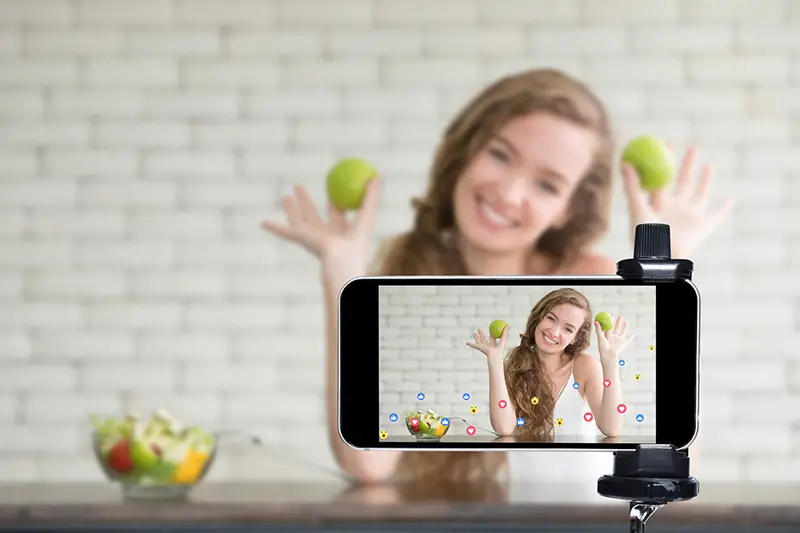 Influencer marketing is currently the biggest trend in marketing and is growing rapidly. Companies have started using it big time and influencer platforms are on the rise. It is a way to get a huge audience which probably would be much harder to get to through other channels. If you have decided to give it a try, here are some tips that could help you find the perfect influencer for your brand.
1. Know exactly what you want
In order for the collaboration to be successful, you need to give your influencer the precise task you want them to complete and the conditions that go with it. To give them the task, you should first decide what is it that you want to achieve with the campaign. It could be to help brand awareness, increase sales, etc. That way it would be easy to find an influencer who can give you exactly what you need.
2. Take a peek below the surface
Don't just look at how many followers they have, or how their photos look like. Analyze their posts, define the way they communicate and see if it fits your needs. Know your values and look for them in a person. Think of the person you would like, what are their hobbies and what kind of habits do they have. Remember that this person should be the face, but also the character of your brand.
3. Check engagement
If you want to have a successful influencer marketing campaign, your influencer has to have an interested audience ready to receive. Check if they like, comment, and share the content the influencer posts and what their reactions are. That way you will know how respected the influencer is and how firm their relationship with their audience is.
4. Pick an influencer who is consistent
You don't want to pick someone who posts once every few months. A good influencer should know their frequency of posting and stick to it. Their followers get used to seeing their content and expect it on regular basis. Furthermore, it doesn't matter if they post frequently if the content isn't of good quality. The audience is smart and knows how to recognize content without value or authenticity.
5. Give what you're expecting to get
If you want your influencer to give you passion, you have to give your best yourself. Show them you're excited about the campaign to get them excited. Focus on building a firm relationship. If your influencer likes you, that can get you a good reputation in the long term.
6. Use influencer platforms
Nowadays, it's very easy to get the perfect person to represent you, thanks to influencer platforms like Humanz, Grin, and Upfluence. They have databases of influencers of any field, like cooking, fashion, sports, etc. Communication is also much easier since everything is defined. Most influencer platforms have high-quality control and can offer many tools and metrics. Some also offer to measure your ROI. Humanz, for instance, offers the former alongside multiple filters and the opportunity to generate and run the whole campaign on its platform.
5. Beware of false influencers
There are many so-called "influencers" with purchased followers and false metrics. Be careful not to come across someone like this because your product will never get to the right audience and you will only waste your money.
6. Give them creative freedom
Yes, you need to give them the description of their job, but you also have to make sure you leave them enough space for their own creativity and personal mark on the campaign. Influencers have their own style and tone and you can't take that away from them. The campaign will be much more successful if you let them see your product or service through their own eyes.
Influence marketing is not easy and maintaining a good relationship with an influencer is a thing that requires attention and devotion. But if that still keeps you in doubt, just think of the reputation you could get if an influencer starts suggesting to their audience that your brand is good. Don't get left behind, this is the future.
You may also like: How Instagram Influencers Can Boost Your Marketing Strategy
About the Author
Sara Miteva is a content writer at Valoso Hub. She's passionate about influencer marketing and chatbots. At the moment she is studying marketing at the Faculty of Economics in Skopje, Macedonia.