Click here to get this post in PDF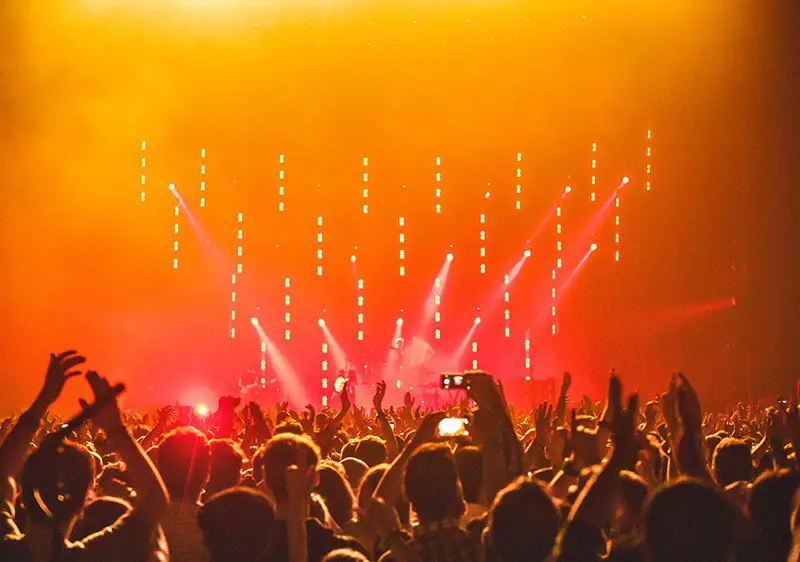 If you are up for streaming live videos to your audience, I don't think there would be any confusion on the live streaming platform selection. The obvious options are YouTube Live, Facebook Live, or Twitch. Why not! When they are free to use, have millions and billions of audiences, and everyone has at least one of these social media apps on their smartphones, a typical look does not seem to do any harm in having an inclination toward these awesome pieces of tech. 
It's amazing that these live streaming apps are this accessible, and anyone can go live with a snap of the fingers. However, I am here to describe a very thin line that makes these platforms not so impressive when the phrase "professional grade live streaming" comes into the picture.
Here is a comparison to find out many more excellent options that you miss considering while live streaming for your brand/company/organization.
What are the options for live streaming platforms in 2023?
Most social media streaming platforms and live streaming apps are free to use. Being social media platforms, these channels already possess plenty of followers for a brand. However, there are many other options that are far more suitable for some specific situations. We can classify all of these live streaming apps and platforms into two major groups-
Free social media live streaming platforms and
Paid and dedicated live streaming platforms
Options for Free live streaming platforms
When we talk about free live streaming platforms, we talk about a readymade platform that social media provide to every user. These platforms are mostly social media channels and have alternate sources of revenue generation other than charging for live streaming from the users.
The major players in free social media live-streaming categories are as follows-
YouTube Live
Facebook Live
TikTok
Instagram Live
Twitch.tv
These platforms are well-known amongst users for their niched ways of streaming live videos. Where YouTube is the most popular free live streaming platform, with most live streams from the gaming genre, Twitch is also growing fast in the same niche. Moreover, many brands have used Facebook and YouTube to stream past biggest events. Instagram live and TikTok have also been growing rapidly among youngsters, and brands and celebrities have been using them to connect with their followers. But have you heard about a fast channel stream?
Indeed streaming on these platforms would have an array of pros for the streamers. Most of them you must already be knowing. However, I would like to introduce you to the cons of free social media live streaming. In fact, you are missing out if you are still relying on free live streaming platforms as a brand, as can be seen when you compare it with the services offered by this world-renowned Melbourne Live Streaming Company.
Cons of free live-streaming platforms
No white label solution– By using social media streaming platforms as a brand, you are compromising with the opportunities to promote your own brand identity. These platforms allow streaming under their own brand. You are not allowed to re-brand the platform.
No active monetization– As a business, if you are streaming some really good content, you would hardly get enough compensation to monetize the stream. I don't think earning from Ads shown on your stream is enough for a brand. It is just passive income.
No subscription revenue– These platforms are free because they utilize the advertisement model to earn. The share of revenue they offer is not enough for a professional grade live streamer. You need active income sources like asking users to subscribe to the premium membership, which is not present on social media live streaming.
No rights over content– You have no rights over your video content, except for some copyright protection offered on some of these platforms. The sole right to own your content is possessed by the particular social media platform.
No control over stream quality– All the servers and streaming engines are offered by the platform itself. You cannot choose the streaming server. As a result, you have no control over stream quality, except for what is already provided by the platform. 
No support– Millions and billions of social media users utilize the free live streaming features at a time. If something goes wrong with your stream, you would hardly get real-time support to fix that.
Copyright protection– Many public platforms have strict copyright protection rules. Let's say, you are live streaming a music concert on your YouTube channel, and the vocalist is singing an Akon song. The platform would just mute that part or take down your stream if you don't have rights to use that particular song. 
Limited stream time– All of these platforms allow only a definite hour or minutes of live streaming. For instance, Facebook Live does not save live videos in VOD format after 90 hours of streaming in one session, while YouTube does the same for 12 hours only.
Options for paid live streaming platforms
Of course, when you are paying for something, you get more diverse control over a plethora of aspects. Dedicated service, support, rights, are few of the perks of paid live-streaming apps and platforms. Let's see many more benefits that these dedicated solutions offer-
Pros of Paid live streaming platforms
White label service– Paid solutions offer the customizability to re-brand the platform with your own brand identity.
Dedicated Monetization– If you want to earn from your live stream, many of these solutions come with built-in video monetization options. For example, you can ask users to subscribe for premium membership to view the stream. Other revenue models include-advertisement, transactional and hybrid revenue generation models.
On-site payments– You can integrate multiple payment gateways to receive payments from users on your site or live streaming app.  
Advanced privacy– Many of these tools possess advanced features to control the privacy of the live stream. One can adjust the privacy settings for even one-to-one video conferencing. We have seen people streaming live wedding ceremonies using dedicated solutions.
Dedicated solutions– At least you can expect the vendors to offer 24X7 real-time support.
No latency– Premium services come with dedicated server allocation for the users. With dedicated streaming servers, one can stream HD live videos without any latency or compromise in the video quality.
Open API– Vendors offer APIs for their solutions. You can use these APIs to integrate a whole streaming solution on your website or application. Moreover, you can integrate many third-party tools for feature and experience enhancements.
Which live streaming platform to choose?
Now that we are informed of many aspects of live streaming solutions, it is about time we decide which platform to choose for your kind of live streaming. Both free and paid live streaming solutions are suitable for their specific conditions. Let's analyze the conditions to come to a conclusion-
Selection based on basic features
If you are an individual user who wants to just stream a random event and doesn't have any professional motive, you can do without advanced features. Even if you are a brand who utilizes live streaming for a typical connection with the followers, go for social media streaming.
If you are an ambitious gamer who has just begun his journey and don't have a branded presence as of now, go for YouTube or Twitch live streaming. Both of these platforms have an array of features and opportunities to grow as a video games streamer. You can always earn from Ad, Memberships, and donations.
If you think the following basic features are enough for you, go for social media streaming-
Automatic live video archiving for limited durations
Steaming support on multiple platforms
Basic video-performance analytics
Interactive chats with the audience
Third-party encoder and software support like Algato, Epiphan, Streamlabs OBS etc.
Standard quality streaming
Little latency
No white label branding
No rights over content
Okay with platform removing your videos anytime they wish
No customization or supported API
Delayed or no technical support 
Selection based on advanced features
If you think these basic features are not enough and you need the following advanced features and controls, go for dedicated paid live streaming platforms-
Advanced Video monetization without paying commissions
Ad revenue for yourself
Paywall support for online transactions
Multiple revenue generation models
Dedicated mobile apps
Live to embed on your existing application or website
Social media integrations- multistream on all your social media profiles.
Advanced real-time video analytics
Advanced privacy control
HD and 4K live streaming with no latency
Digital Rights Management (DRM) for copyrighted content management.
API and SDK support for further integrations and development
Selection based on Pricing
Considering pricing as a determinant, you can always choose social media platforms for no cost streaming. However, there are sub-classifications among the paid solutions too. There are two types of paid live streaming solutions-
1.      SaaS-based live streaming solutions-
With recurring subscription charges, in return of dedicated support and advanced features. Some of the SaaS solutions do not allow white-labeling though. However, you would not be paying for getting updates and regular upgrades. All are covered under subscription plans. You can select different plans from basic to advanced features. Examples- Kaltura, JWPlayer, StreamShark
2.      Self-hosted or Turnkey live streaming solutions-
These are ready-made live video streaming software to which you can own with a one-time payment, without paying any recurring charges. These are best suited for launching a live streaming business. Moreover, most of these solutions do not only come with live streaming features but also possess VOD capabilities. So live streaming is just a part of the bigger picture here.
Final thoughts
Hence, now you can make an informed choice and decide the best suitable live streaming platform for your cause. Based on your motive, features requirement, and budget, select any of the options that suit the most. If free solutions are fulfilling all your requirements, you can always go for them. However, if you think you need some more sophistication and dedication to stream professional grade live videos for your brand, choosing a paid option would be a wise choice. The book is all open right in front of you, analyze it and make a choice.
You may also like: How to Find the Right Influencer for Your Business