Click here to get this post in PDF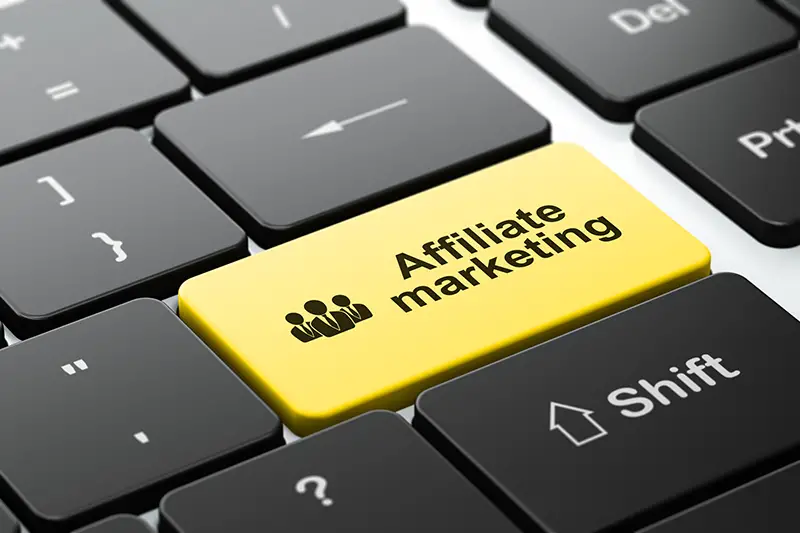 This article contains affiliate links. For more info, see disclosure.
Are you ready to enter the world of affiliate marketing through Instagram? If you are, then this is the right place for you to be! Instagram is currently one of the most popular social media networks with over 1 billion active users. Connect that wide range of audience with affiliate marketing and you'll have your winning combination.
Since the internet has taken off, affiliate marketing is everywhere. You can notice it on blogs, websites, and social media networks. Considering how actively brands use affiliate marketing you need to have a strategic approach.
Do you want to know the best ways of using Instagram for affiliate marketing? If you do, just keep reading.
How to use Instagram for affiliate marketing?
Affiliate marketing is often used on Instagram. However, the results are somewhat harder to achieve because you can only place a link in your bio if you don't have a huge following. That is, those of you who have under 10,000 followers need to create extremely interesting posts to motivate your followers to click on the link. It may sound simple, but it's actually not.
Having a sleek customer journey is all about speed, convenience, and ease. Only a small percentage of users will pause the scrolling through the posts and take time to click on your profile, check your bio, and click on the link.
Now, let's get to the best tricks that you can use to make Instagram affiliate marketing much more efficient and successful. However, with so many things to consider, you may want to outsource these tasks to the best growth services for Instagram. Given that we already mentioned the "link in bio" conundrum, this brings us to our first point…
Aim for 10,000 Followers
There is much more than you can achieve through affiliate marketing if you own an Instagram account with more than 10,000 followers. The best perk of it is that you will be able to add links to your Instagram stories.
Growing your number of followers will take you miles ahead from your competitors who have less than 10,000 followers. When you get to 10,000 followers, your users will be able to directly access your affiliate link, instead of going to your bio to pick up the link (which we previously discussed).
Building a follower base of 10,000 people is definitely easier said than done. As of recently, Instagram is very strict about all kinds of spamming. There are no more following thousands of accounts that are related to your industry just to get a follow back. This is because there is a specific limit of hourly, daily and monthly follows that you can do before your account gets blocked.
Organically growing your Instagram followers might take years to build this level of following. However, if you consistently post high-quality content, you'll be on the right path.
Many use growth services to grow their following. You may ask if it is worth your money to use these services. When looking at the results of aiGrow vs Growthoid, it showed that Growthoid generated over 20x more followers and engagement than AIGrow. So, there are services that you may want to consider.
Use Affiliate Links Subtly and Organically
Nowadays, online marketers are trying hard to disguise their promotional messages. This approach is wrong. Of course, your ads shouldn't be aggressive and too sales-y, but don't underestimate your followers. They know you are promoting something and there's no sense in hiding it.
Whenever you post an affiliate link to your Instagram, make sure that it's relevant to the content and that linking to the product or service actually makes sense. Also, your affiliate marketing links should be easily found in your Instagram bio, post or story.
Image source: TravelPayouts
Post Regularly
If you want your affiliate marketing posts to be natural and appealing, embed them seamlessly into your feed. That is why you should regularly provide a lot of content that's not connected to the affiliate brand.
The key to Instagram success is consistency. If you post 5 photos today and you disappear for 2 weeks, you will quickly lose interest and engagement from your followers.
An equally important issue is posting too often. This can only annoy your followers. Don't monopolize users' feeds. The last thing you want to achieve is hundreds of unfollows after you've put in extra time and work.
Work on Outreach and Communicate with Your Followers
Don't wait for people to come with heaps of likes, follows and affiliate sales. Especially if you're just starting. Find profiles that you like, start following them first, post relevant comments, and connect. Show that a real person is behind your profile.
Keep in mind that engagement is extremely important on Instagram. In other words, it's better to have 600 followers that you regularly communicate with than 60,000 completely silent followers.
Image source: Pandologic
This is also a great way to attract more affiliate partners. With a higher engagement rate and close relationships with your followers, you can negotiate your affiliate marketing rates. Brands like followers, but they like engagement even more.
We know that getting followers takes time. You may wish to consider services that allow you to buy followers to speed the process up.
Keep it Light and Easy
Instagram users are usually looking for positive and cheerful messages that will light up their day. Don't be just another brand who is promoting its product or service. Make the posts truly interesting, unique, and fun. If you look like you're having fun, your followers will have fun as well.
Relax, let your imagination loose, and enjoy your time on Instagram. An Instagram marketing strategy doesn't have to be set in stone. If you feel like something's not working, you can easily focus on something else.
Whenever you notice that a particular type of posts is popular with the users, tweak your content in that direction.
Use Hashtags Correctly
A hashtag means the world on Instagram so you should try to make the most of it. Using hashtags will help users to discover your affiliate marketing products.
Make sure that you only use hashtags that are relevant to the product or service you're promoting. The audience will quickly pick up if you try to ride the wave of a popular hashtag without providing the content that matches the description. 
The crucial part of using hashtags is finding a balance in the number of hashtags. A larger number of hashtags does guarantee a high reach but try not to go overboard. Too many hashtags can seem spammy. The recommended number is under 12 hashtags per post.
There are online tools that can help you find out which Instagram hashtags will achieve the biggest traction. This will allow your post to be seen by your target audience.
Conclusion
Affiliate marketing on Instagram can be very profitable, but it's definitely not easy, especially for startups. Unlike what some marketers claim, selling affiliate products or services on Instagram is not a get-rich-quick scheme. To do it successfully and sell consistently, you need to have an active follower base that actually cares about your recommendations.
So, make sure you keep in mind that it might take months and years to start seeing the benefits of your Instagram affiliate marketing.
You may also like: How to Use Pinterest to Grow Your Small Business
About the Author
Erica Sunarjo is an affiliate marketer, writer, and translator currently working for TheWordPoint. She is constantly working towards improving her skills in content marketing and translation through participation in international seminars, conferences, and workshops.