Click here to get this post in PDF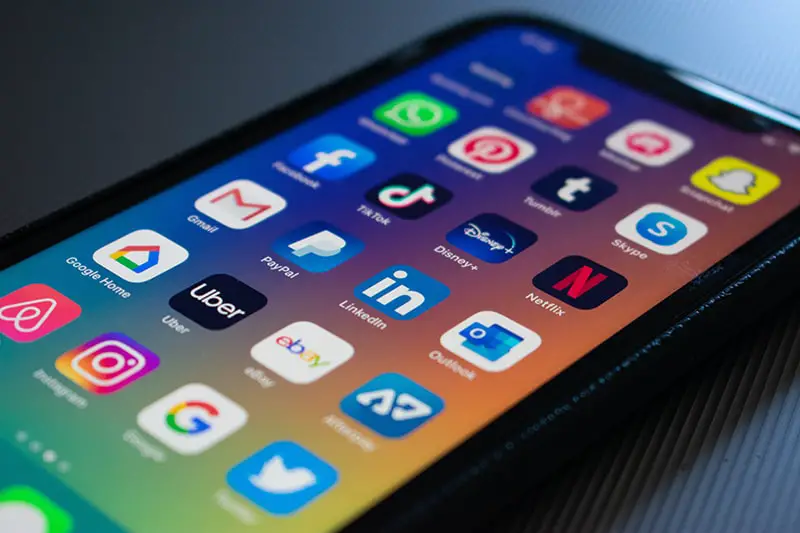 The power of mobile apps is visible in the usage statistics of game apps and social media apps, be it android application development or iOS app development. Android and iOS apps have provided businesses with incredible marketing opportunities, with access to millions of users.
The top three apps today for marketing are Facebook, Instagram, and YouTube. But in the last 3 years, TikTok has emerged as a platform that is gaining up on these apps as a platform for marketing. Part of this has to do with the rise of video marketing as the future of content marketing, while part of it has to do with the demand for relatable entertainment, mixed with business opportunities.
Whereas YouTube and Facebook are still far superior in terms of users and can be categorized differently from TikTok, there is a rising conversation about the potential of TikTok in beating Instagram very soon.
In this article, I'll be covering whether TikTok will beat Instagram soon based on their user base, the attraction of the platform, and their future prospects. So let's dive in to answer the question "Will TikTok Beat Instagram Soon?"
The Current User Stats of TikTok and Instagram
Instagram is a social media giant, while TikTok is the new kid on the block fighting for its place in the ecosystem.
Instagram's app has so far been downloaded 1.8 Billion times, while TikTok has been downloaded 1.5 Billion times, with 49% of those downloads coming in just 2019, while for Instagram 2019 brought 500M new downloads, making up 29% of their all-time downloads.
TikTok was the most downloaded app in the world on Apple's app store in Q4 of 2019, closing the year on a high.
This shows us two very distinct things.
First, Instagram is still steadily growing, which means that it is still a market leader with significant popularity. Second, it shows that TikTok has been more popular in 2019 in terms of download, although one can attribute this difference to the fact that TikTok is relatively new.
The majority of Instagram users probably already had the application on their devices before 2019, whereas for TikTok, most people downloaded it for the first time in 2019.
In terms of current active users, TikTok has about 800 Million active users, while Instagram is steadily putting out a billion active users on their platform.
So based purely on the growth rate of TikTok, one could say that they are on their way to beat Instagram very soon.
However, that's just one way to look at it.
TikTok vs. Instagram – Revenue Model For Businesses
33.8% of all Instagram users are in the age group of 25-34, while 29.1% of their global audience is in the age group of 18-24.
On the other hand, 41% of TikTok users are in the age bracket 16-24.
This shows that TikTok is relatively more popular in the younger demographic, while Instagram has a much wider audience base.
For businesses, the age group of 25-34 is a lot more profitable than the younger demographic, unless the business in question is a gaming app, which also attracts a younger audience.
As a marketing platform, Instagram is still likelier to provide a better conversion rate than TikTok, since for a lot of brands, their target audience is much more diverse than TikTok's, and the older demographic is a lot more financially stable and independent than the younger ones.
This makes them a better ideal buyer that brands target, and based on the demographic data, what we conclude is that as a marketing platform, Instagram is a much better suit for businesses than TikTok. Using services such as Getviewed.net can increase the activity on your videos and get you in front of your ideal demographic group.
The TikTok Ban
This is a bit controversial, but I think that the announcement by the Indian government to ban TikTok is going to hurt the platform's popularity and ROI for businesses.
As a mobile app, TikTok's biggest market is India, with over 113 million users, with the US being the hub for the 2nd most use of the TikTok app, with over 39 million users.
With TikTok's biggest market now gone, TikTok looks less likely to take over Instagram in the short-run. If ByteDance, the company that created TikTok, moves out of China, they might get the Indian government to lift the ban, but until then, the ban has hurt TikTok's prospects of taking over Instagram in the digital market.
Following the Indian government, we have now also heard the US government hinting at entertaining the possibility of banning the app. If that transpires and TikTok loses its two biggest markets outside of China, it is safe to say that Instagram is going to have an easy time beating TikTok.
TikTok For Businesses – Approaching New Horizons
On 25th June 2020, TikTok launched a new brand called "TikTok for businesses," inviting businesses to join the platform and advertise their products and services.
The platform includes Brand Takeovers, In-feed videos, a shopping feature, and a hashtag campaign launch. TikTok for businesses also comes with a "Brand Scan" feature, which integrates AR functionality to the platform, allowing brands to create immersive content experiences for viewers.
This is a step that directly puts TikTok in contention to Instagram and has immense potential for scalability. If done properly, this could provide TikTok with the extra punch that will help them beat Instagram very soon.
TikTok plans to work with businesses by providing them with a set of tools and an e-learning center to help businesses understand best marketing practices on TikTok and help them not just implement but also monitor ad and social campaign performances.
This addition to the platform that's already incredibly popular can help TikTok, the new kid on the block, earn a table with giants like Facebook and Instagram, and maybe even take the spot from Instagram in the very near future.
Wrapping It Up
To conclude, it is definitely possible for TikTok to beat Instagram, and the current trends and state of social media suggest that it is even likely that TikTok will beat Instagram in the near future.
The platform has, since its inception, evolved to fill in a wider market gap, which can help them beat Instagram.
---
6 Best Ways to Use Instagram for Affiliate Marketing
---
Although the fact remains that if the TikTok ban continues or in the worst case expands to the US as well, it could very well mean that the potential that TikTok has today will never be realized in the real world.
Time will tell whether TikTok can use this momentum to propel itself above Instagram or will the current climate around the controversial platform becomes its downfall.
One thing is for certain, in the best case of equal opportunities (no bans), TikTok does have the power to beat Instagram based on their performance in recent years.
As, TikTok is getting its recognition in the marketing arena, soon it will become an essential part of digital marketing strategies for business and brands. If you're into taking a step on TikTok platforms, you should know that as hashtags are important for Instagram, it holds the same importance for TikTok. The #Foyoupage, #viral and #dance are quite popular and trending hashtags on TikTok. I'm sure you've seen them on TikTok. Let's see what comes next in the coming days.
Image Source: Unsplash.com
Author: