Click here to get this post in PDF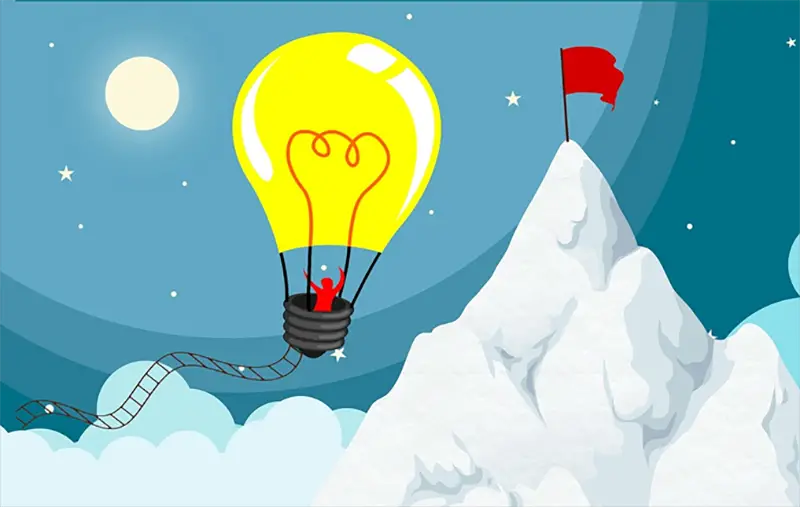 No matter how new you are to the world of affiliate marketing, you must have heard of the term 'affiliate links'. Every marketer in this field treats these links as their most precious resource, building websites and blogs around them and trying their best to get people to click on them. 
Every marketer receives a unique affiliate link that is connected to the database of the selected program. Whenever a customer clicks on your link, a cookie is attached to their computer and records their activity. In case they make a purchase from their company in a particular time period after visiting your website, you earn a commission off it. If you want to learn more on how affiliate marketing works, check out Affiliate-Academy.net blog.
To receive affiliate links, visit affiliate programs and sign up for a product or service that you feel is something you would like to promote. Nowadays there is a multitude of options to choose from, so make sure you select the best programs for you. Using a free affiliate marketing business model can really make a positive impact on your finances over time.
Now that you have all this information, here are eleven ways you can promote your affiliate links better.
1. Product reviews
The best way of engaging people in your content is to give them something they might be actively looking for. Before buying a product, most people tend to research it a bit before investing their money. Creating product reviews serves as a good way of convincing people of the quality of a particular commodity. 
An honest review genuinely helps the people, increases their trust in your opinions and articles and goes a long way in improving your sales numbers. Don't forget to include the link to the product itself in your review.
2. Put up banners 
Using colorful banners and attractive posters on your website are a good way of making it seem appealing to the masses. Another function that they could serve is as a carrier of affiliate links. For example, you could have banners down the sides of your site, or at the top or bottom and cover-up empty space: just make sure it doesn't seem gaudy.
3. YouTube videos
Making YouTube videos is a good idea for spreading the word about the product you promote. These videos, while containing quality content themselves, also act as a medium of promotion for your website. Procure the link from your program and include the product links in video descriptions. Remind people to check out the description either towards the end of the video or when there is a strong statement made in favour of the product.
4. Facebook
One of the most commonly used social media apps, spreading your links in Facebook posts and comments is a good utilization of the platform. By joining communities and groups with similar interests, there is a high possibility of meeting interested customers over the web. If you see an opportunity to reply to a comment with your affiliate link in a way that would help them, do it.
5. Instagram
Using this social media platform makes sense especially if your product can be presented as a visually pleasing image. Commodities like mobile phones and cameras can be both photographed and photographed with: post both as images. One issue with Instagram is that you cannot post links directly: you have to use your bio, which is when it is possible to post links on stories.
6. Pinterest
While we are on the topic of images, Pinterest is one of the biggest picture-only platforms on the internet. A highly effective medium of reaching people and enticing them to visit your affiliate, you could always post pictures of the latest developments related to your product and embed your affiliate link onto them.
7. Twitter
One big advantage of using Twitter is the hashtags used on this platform. The option of searching for tweets by keywords and hashtags makes it very easy to find related tweets. Using hashtags and your affiliate link in your bio or linking it to your highly popular tweets is an option. Let your followers of all platforms know that you have joined the other sites too, this increases your following across all social media.
8. Digital products
As an affiliate, you could create online products for people to use. These could include e-books or online guides to using particular commodities. These could also contain affiliate links inside them if they suit the context.
9. Resource pages
Some products spring up the possibility of you including a resource page, where you can include where you get your resources from. Imagine a recipe blog on how to make tomato soup in double-quick time. On the resource page, you could include an affiliate link to Bigbasket and say that you bought your ingredients from there and ask people to consider doing the same. 
10. News link on old pages
In case you happen to gain new affiliate programs or if you are simultaneously promoting multiple complementary products, you could cross-use the links on articles that are originally written on the others. Promoting similar might, therefore, be beneficial for you overall.
11. Spread it across, don't concentrate
Spread your affiliate links across all the aforementioned methods instead of concentrating them on just one point in this article. Use a little bit of all, you don't want to come across as being a salesperson who is pushing them to buy from you. Frame your affiliate links as suggestions that would help them and answers that would clear questions.
---
---
About the author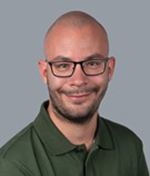 Res Marty has been in the affiliate market business for three years now, having first set foot in it back in 2018. His vision in life is to work from home and earn money online, and once that was firmly established with his success in the field, Res founded the Affiliate Academy to help newcomers to the field. Now, Res can be found helping beginners set up their businesses by answering their queries and questions.