Click here to get this post in PDF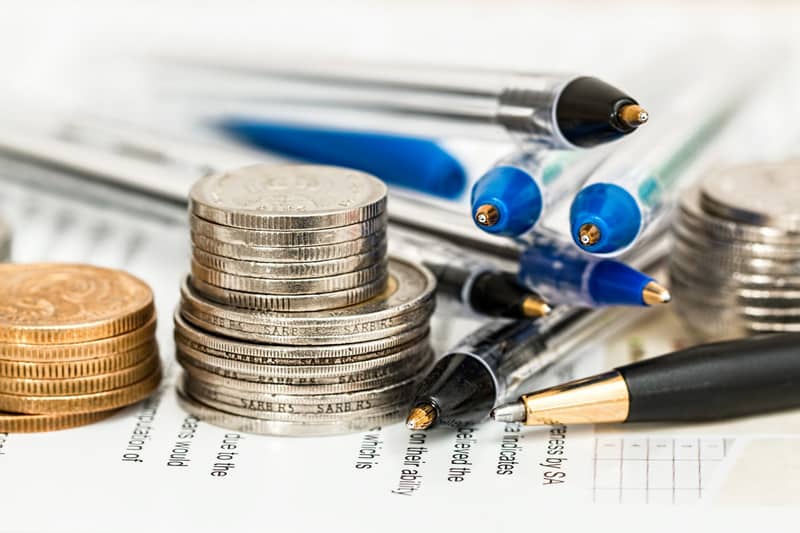 One of the least exciting topics in business is budgeting. The money that you have to spend with your business is usually decided when you sit down, and you write your business plan, but it's not always the exact amount that you end up spending. Whether you like it or not, though, you need to have a budget for your business. This is one of the most important things that you could do as a business owner, especially as some take it seriously enough to be more than just a guide. A budget allows you to have a good sense of what is going on around you in your company and by having a carefully thought out budget, your business can build itself up without getting too far into debt.
Of course, some business debt will always be necessary. Unless you are bootstrapping your business yourself, you will need to take out small loans from the bank to help to support your business – especially in the crucial first year. The first year is the one where your company makes a name for itself and every small company has to be very careful about the way that they use their budget. Small businesses often need to stick very tightly to their budget, as once it's gone, they need to have contingency plans to generate more cash if their profit isn't coming in as fast as they thought. Setting your own budget does take some attention to detail, but it can be done!
A budget for your business can help you to create targets and stick to them. It gives your business something to aim for and when you hit that target, it's going to feel good. When you have that budget in the right place, everything that your company does has a meaning attached to it. You can establish priorities for your business, and your budget acts as a guide for those priorities. A small business is often run with one person in the driving seat, but with a budget, you can get all the people in your business on the same page with the same goals. It's very important for a small business to have a budget, and below we've got six suggestions to help you to stick to it:
Be Realistic
A budget can help you set yourself realistic goals and numbers to aim for. You can't stick to a budget without numbers being realistic, and you can't just pluck numbers out of thin air. You should keep an eye on your incoming and outgoings over a month and while you're watching the numbers, this can help you to project the next month and learn how your money is being used over time.
Be Flexible
You should be able to balance your budget for every cent, but you should give yourself a little wiggle room in that budget. You can't predict every single change and every single outgoing and being too rigid in your budget just isn't practical. Balancing your budget and being flexible sounds like an impossible task, but as long as you leave a percentage of your budget untouched you can achieve it.
Hire Good People
You need to know that your business finances are being managed correctly by the right people, and while a budget can look fantastic on paper, you need the right team to help you see it through. You must hold those who look after your budget accountable for mistakes, but also keep an eye on what's happening with it yourself. They need to keep you accountable as much as the other way around.
Share The Knowledge
A budget isn't something that you can manage by yourself, because a budget that is created alone won't reflect the company as a whole. You need to get each team leader involved and creating their budgets for their departments. If you do this, you know that each portion of your budget is being cared for by people who actually understand it.
Crunch The Numbers
If you think budgets are boring, you're not going to be too interested in crunching the numbers in your accounts. It's not something that you should ever neglect, though, because if something is going wrong in your accounts, you won't know about it until it's too late. However, most small businesses solve this problem by outsourcing those services out to eternal accountants. Every expense should be tracked, every receipt accounted for. You need to take a proactive approach when it comes to your accounts, so don't leave it to the last second.
Keep Track
Your budget is something that has to be constantly monitored. Not just to see whether there are any fraudulent issues going on, but because you need to regularly revisit it to know whether there is more money free for investment. Always look at your sales forecasts and your pipeline to ensure that they marry together. It's important to stay vigilant when it comes to the money that your business spends so that you can keep your business on the right pace.
The importance of having a budget cannot be overstated. You have a lot of responsibilities for your business but without a well-managed budget, your business cannot hope to thrive. Every single thing that you do for your business has to – in some way or another – related to your finances. Everything costs money and everything has to be accounted for. If you forget to track this, or you mess this up in some way, you can put your business in a vulnerable position. Your budget is a tool to help focus everyone and they make for an excellent way to measure the success of your business. Each quarter, you can look back over your budget, see the mistakes or the successes and work on those for the quarter ahead. You are the company leader and you have to pay attention to everything carefully; it may be a big challenge, but it's not an impossible one to overcome.
You may also like: The Hidden Costs of Running a Business