Click here to get this post in PDF
Relocating your office can be quite a hassle; you must create a new floor plan and get all your team on board, and everything can become a logistical nightmare for you. You have to think and manage so many things during this process. You have to check how you will continue your business while you are moving from one place to another and also, you have to see who exactly will do all the packing and unwrapping for you. In a nutshell, this is not going to be an easy task and know that this will not be a one-person job. In fact, you would want to hire a proper moving company for that.
However, the one major thing you, as an owner, should do is create a proper plan. You have to understand that office relocation is not a last-minute thing and can seriously impact your clients, your employees, and your overall business, so make sure that you don't leave any stone unturned when it comes to planning. If you are someone who genuinely wants to make his office relocation successful, then you've got to stick to this article a little longer because today, we are here with a few tips that can help you have a stress-free office moving experience.
Steps for a Successful Office Relocation
1-Embrace a project plan
As said earlier, you cannot just start at the last minute, as corporate moving is much more than packing and unwrapping stuff. You have to consider many other factors, like specifying who is in charge of the relocation, assign different tasks to your employees and ensuring that everyone cooperates with you in such a situation. From the beginning to the end, outline the tasks you have to complete and jot down a deadline by which those tasks must be completed.
2-Hire a moving company
There are several moving and relocation companies out there that can help you with your corporate moving. As said earlier, this is not going to be a one-person job, and you would need help with it, so yes, search for the best moving company around your area and hire them. Now if you are a little tight on budget, you can do some research, find a few moving companies and then compare their price packages. You might end up hiring a good company at the cheapest rates
3-Create a budget
Shifting from one place to another will not happen without spending any money, so be ready and prepare a proper budget for your corporate move. The people you hire for help, the money you give to the renters or the new office you just bought, you've got to sort it all out on a piece of paper. This way, you will eliminate the extra expenses and might save yourself a good fortune.
4-Talk to your team
Your employees and all your other workers are very important to you, and if you are going to inform them about your moving at the last moment, then get ready to face some serious issues and some tough questions. In order to make things easy, you need to cooperate with your team members, tell them about the tiny details of your plan beforehand and make sure that each of your employees is ready to participate in your office relocation process.
Offer a relocation package to make the move attractive to your employees. For example, you can work with relocation services like ARC Relocation who, take care of everything from complex paperwork, car leasing and finding employment for their spouse and school for their kids.
5- Communicate with clients and stakeholders
Your clients and stakeholders are essential to your business and must be informed about your office relocation. Develop a communication strategy to ensure your clients know about the upcoming move and any potential disruptions to your services. Consider sending out newsletters and emails or holding meetings to update them on the progress of the relocation and how it might affect their business dealings with you. Maintaining open lines of communication will help build trust and minimize any negative impact on your client relationships.
6- Plan the logistics of the move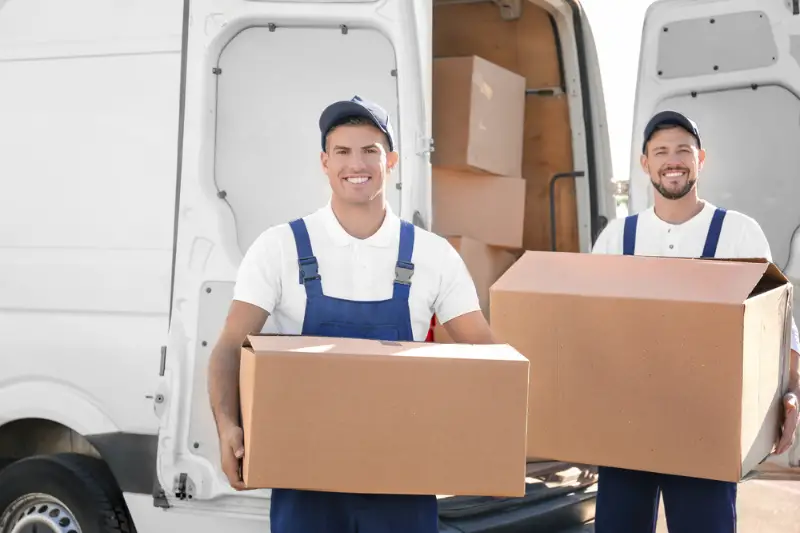 Logistics play a crucial role in a successful office relocation. Consider factors such as the timing of the move, transportation of equipment and furniture, and the layout of the new office space. Create a detailed logistics plan that includes timelines, coordination with the moving company, and any necessary arrangements for specialized equipment or fragile items. This plan will serve as a roadmap to ensure a smooth and efficient transition from the old office to the new one.
7- Update your business information
Relocating your office means updating your business information across various platforms. Make a checklist of all the places where your contact information is listed, including your website, social media profiles, business directories, and online listings. Update your address, phone number, and any other relevant details to avoid any confusion or inconvenience for your clients and business partners.
8- Evaluate and update your IT infrastructure
Moving to a new office presents an excellent opportunity to assess and upgrade your IT infrastructure. Evaluate your current technology setup and determine if any improvements or upgrades are needed. Plan for the relocation of servers, network equipment, and other IT assets to ensure minimal disruption to your business operations. Consider consulting with an IT specialist to assist you in the process and ensure a smooth transition of your digital infrastructure.
9- Coordinate with utility providers
Contact your utility providers, such as electricity, internet, and phone service providers, well in advance of the move. Inform them about the office relocation and schedule the necessary disconnections and reconnections at the new office location. Ensure that all essential services are up and running before your team settles into the new workspace, minimizing any downtime and productivity loss.
10- Conduct a post-move evaluation
Once the office relocation is complete, take the time to evaluate the overall process and identify any areas for improvement. Gather feedback from your employees, clients, and stakeholders to understand their experience during the move and address any concerns or issues that may have arisen. This evaluation will provide valuable insights for future office relocations and help refine your approach to minimize disruptions and maximize efficiency.
These are a few major tips that might come in handy for you if you are looking for a successful office relocation. Remember, the sooner you plan for this process, the better it will be.
You may also like: How to Move Offices 9 Steps to Success