Click here to get this post in PDF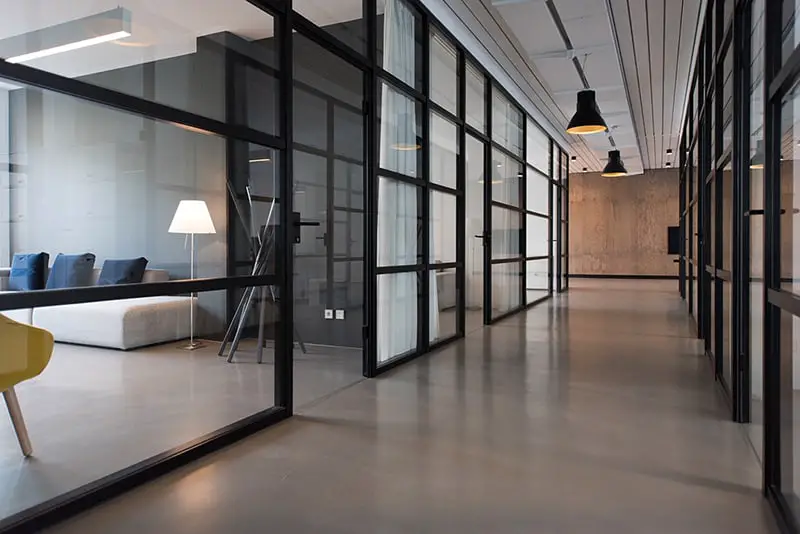 The inception of a lot of companies happens from small rooms or even a garage. Big giants like Google, Amazon, Apple, Hewlett Packard once started in someone's garage. These multi-billion-dollar companies had a humble beginning but later, they moved to offices in all parts of the world.
Every company requires corporate offices to carry out their operations. With time, if the company is growing there is a need to upgrade its corporate offices and move to bigger offices. A lot of startups today carry out their operations from coffee shops and if the sales are good and the company is doing well, there is a need for a designated space for your team so that everyone can work together.
Let's look at some of the aspects which you'll need to look if you're planning to upgrade your office and move to a bigger and better place.
1. Lease Type
Now that you've decided to move to a bigger office, you should investigate the type of lease you're getting into. If you're still a small start-up then you should look for co-working spaces where you can get at a better deal by sub-leasing from another company.
2. Size
This is done by evaluating the total number of current employees and projecting some additions in the foreseeable future. Don't burn unnecessary cash and always analyse the floor plan before you plan to make the big move.
3. Location
Another vital component of office relocation is the location of the new office. It is very important to find a place which is nearer for most of the people in the office for easier transit. In addition to this, you should also keep in mind the proximity to parking places near the office. There are many moving services in Maryland who can guide you with your office relocation.
4. Cost
Now that you've raised enough capital for your business, it's time to move to a legitimate office by maintaining your budget and figuring out the right balance between the size of the office, location, type of lease to get to fair market evaluation. Always try to find a good-sized office which suits your budget and your employees of course.
5. Vibe
Last but not least, you will need to find a place for your office which reflects your company's culture and the vibe which you want to create for your employees. The vibe of the office plays a significant role in the productivity of employees and overall employee satisfaction.
Conclusion:
The office space of a company reflects how much the company values its employees who are the backbone of the company. With the growth in business, there are requirements for more teams who can handle the operations effectively.
Now that your business is booming it's high time to start thinking about moving to a bigger office. Professional movers in Montgomery specialises in the relocation of offices so that you can move to a bigger office and start operations with ease.
Finally, if you're looking for a stress-free transition to easily move your business then you must seek help from professional commercial moving services. With the help of professional help, you can easily move your office furniture and office workstations safely and securely without any worries.
Not only will the moving company relocate your office securely and easily, but it will ensure that everything is in order after the relocation to your new office.
You may also like: Renting Vs. Buying a Commercial Space