Click here to get this post in PDF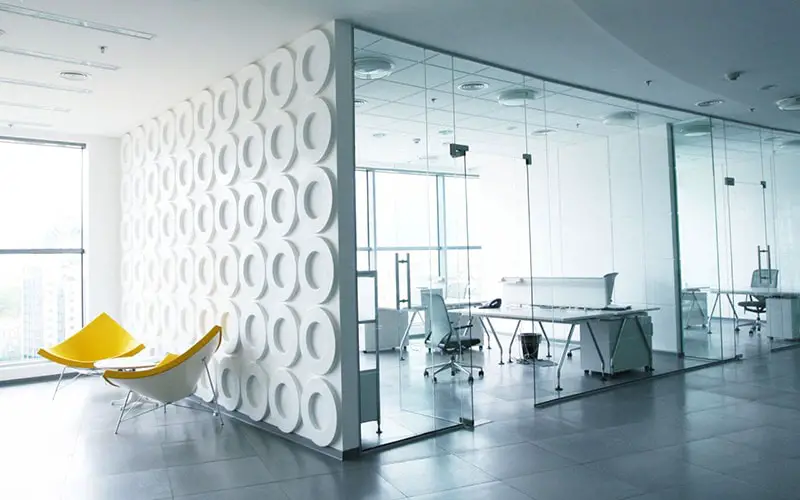 Choosing the right office space requires a lot of thinking and careful planning with your local real estate realtor. Therefore, make sure not to rush into making a decision since once you sign a contract and rent or buy the space, it's too late to change your mind and back out. With this in mind, we've decided to make a list of some of the most important things that you should consider when choosing your office space. Let's take a look.
Location
First things first, the location is definitely the most important aspect that you should consider before anything else. However, what does that mean exactly? Well, there are actually a couple of things that make a location desirable. Firstly, you should make sure that your potential clients can get there easily, as well as your current and future employees. You certainly don't want to lose any of them just because you chose a place to which you can't get using public transportation. Finally, don't forget to ask around and find out how safe the neighbourhood is and what amenities can be found there. After all, it's most important that your clients and employees feel safe and happy.
Parking space
Aside from being in a good location, your office should have its own parking lot as well, at least if you don't want your employees to constantly be late because they couldn't find a free spot on the street. Additionally, if you don't provide your clients with parking, they won't take you seriously and will probably even think that you can't afford it, which can be fatal for your business. Finally, don't forget about cyclists, and leave some space for bike storage, too. We're sure that they would appreciate it a lot.
The cost
Another crucial factor for choosing the right office space is the price. So, before you even start searching, take the time to calculate your budget carefully. This way, once you get the offer, you'll immediately know whether you can afford it or if you wouldn't even have money for a three-month-rent deposit. On top of that, make sure to check whether there are hidden costs and what exactly is included in the price. For example, if you'll be responsible for repairs, you have every right to ask for a rent reduction, since monthly costs for repairs can be fairly high.
Ambience
The interior design of your premises is extremely important, especially if renowned clients often visit your office. So, if you want to come across as a professional who knows how to do business, your office should reflect that as well. For example, you can go for more of a retro design and opt for the amazing egg chairs that are super-comfy and absolutely chic at the same time. Additionally, it's very important that you choose the right colour for your walls. In case you find it hard to decide, we advise you to take a look at the latest Pantone colour report and get some inspiration. Finally, feel free to do research on various colours and discover which nuances promote productivity the most according to experts in the field of colour psychology.
Check all the legal requirements in advance
If you want to be 100% sure that you're not making a mistake, we advise you to seek professional help and hire a lawyer whose job will be to go over the agreement carefully and discover whether there are some unfair or unlawful points. Although we know that hiring a good layer means extra costs, it's better to be safe than sorry. In addition to that, if you plan to make some bigger changes, you have to check with the city council first whether you'll be able to acquire all the necessary permits.
Competitors
Finally, once you have considered all the most important characteristics of a perfect office space, it won't hurt you to research other businesses nearby as well. We're sure that you wouldn't like to move your business in the vicinity of your biggest competitor who is already well-known in that neighbourhood. Therefore, instead of blindly accepting the first good offer you come across, take some time to carefully consider all the aspects that can affect your business in any way.
As you can see, choosing the right office space requires a lot of planning and you shouldn't make the final decision overnight. Instead, let everything sink in and don't shy away from contacting professionals. After all, it's much wiser to invest some money in advance, than to be sorry for the rest of your life because you made a rash decision.
You may also like: Office Relocation: Guide to Moving to a Bigger Office
About the Author 
Cooper Klein is an entrepreneur with a degree in Marketing. He's interested in real estate and interior design. In order to spend more time with his family, Cooper decided to take a break, and he's currently working from home as a blogger for Smooth Decorator and several other sites. You can find him on Twitter.