Click here to get this post in PDF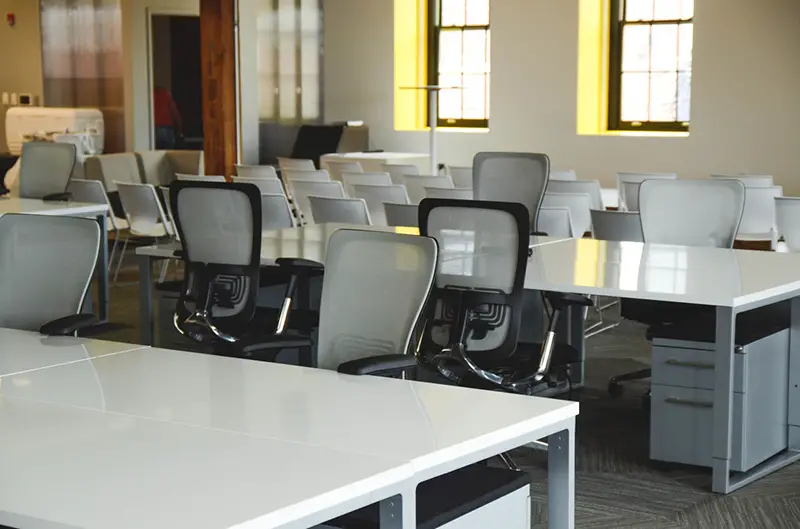 Photo by Startup Stock Photos from Pexels
When a business relocates to another address, the main target is to have minimal disruption during the entire process. Whether you're planning to move into your own building or co-working space that uses shared office facilities, the key to a successful transfer is thorough preparation and communication. While transferring offices is a tedious and grueling process, there are some steps that you can take to help things run smoothly while you move. Below is a list of the things that you can do to make it as seamless as possible.
Step 1. First of All…
When you've made up your mind and you decide to move, make sure you keep track of all the first steps. These things need to be tackled 3-6 months before the actual moving date.
Check your commercial building lease documents. If you're looking to leave before the lease expires, you might want to kiss your deposit goodbye. Aside from that, you may also be held liable for all the damages or breakages incurred to space while you move. Make sure you know all of these before the big date.
Create a planning team that's responsible for the entire moving process. They should be getting quotes from various movers, looking at their reviews, and finding out the company that offers the best value for your money.
Set your budget for the whole moving process to avoid overspending.
Step 2. Communicate
When you already have a moving date, it is crucial that you let internal (your team or employees) and external (clients, suppliers, business partners) parties know about the upcoming transfer.
Give official notice to your current landlord.
Don't forget to inform your team members of the crucial information of the move such as the date and the new address where you're relocating.
Ensure that your employee, client, and service provider list is up-to-date and send them the details of the new address.
Delegate tasks and make sure your teams know what they're responsible for during the transfer.
Make a reservation with your preferred packers and movers.
Step 3. Prepare
After the planning phase, now is the time to think about the logistics of moving company-owned facilities from the old address to the new one.
Get the measurements of the new office space (including the floor plan) and decide on where to put some pieces of equipment.
Make a list of all the things you're moving to the new address.
Ask the help of a furniture company to know about any furniture that you'll need. Place orders as needed.
Assign a number to each employee. After that, put that number to their desk and the equipment they're using.
When you're done signing permits, licenses, or any official paperwork, keep them. You'll need them soon.
Step 4. It's Moving Time!
At last! The big day has come. After all the planning and preparation, you should feel less pressure during this date. To be safe, take note of the following to keep the moving experience less stressful:
Always take a printout of all emergency numbers with you. You will never know when something happens.
If possible make sure there's air conditioning while moving. Also, make sure you have a budget for lunch or even refreshments after the move.
Make sure that all phones, computers, and other tech-related pieces of equipment are safely moved first. You can worry about the chairs and tables later.
Book a service technician to fix your systems and telephone lines on a certain date.
Conclusion
Congratulations! You made it.
If you were able to do an office transfer from the old address to the new one without too much stress, this is the perfect time to take a pause and celebrate. As we previously mentioned, this is a tedious and grueling task, so you deserve a pat on the back. We hope this list has made things a little bit organized while moving.
You may also like: Relocating Without Losing Productivity: Do It Right