Click here to get this post in PDF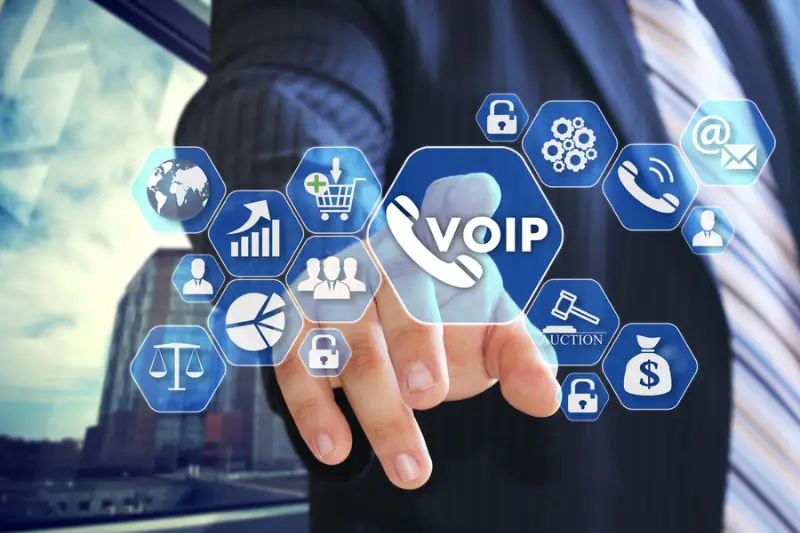 Trillions of dollars will be flowing into the IRS over the next couple of months which means it's time for you to itemize the many expenses your business has incurred during last year. Among the many expenses you'll be categorizing are your communications expenses which, if you're like most companies, are too high.
If you're spending thousands of dollars every year on that pricey landline that your ISP is bundling with your internet connection, take a step back. Today, businesses like yours are having their phones powered by VoIP phone service which is worlds better than traditional setups.
Curious to know how you can pick the best VoIP company to partner with? If you are, keep reading and filter your options by weighing the following factors.
Savings Over Landlines
A top factor you'll want to look at when weighing a prospective VoIP phone service is whether or not the prices you're being quoted will save you substantial money over your landline. If the service you're considering is going to cost you more or the cost difference is negligible, is switching worth the trouble?
That's up to you.
We will say that getting off of your ISP's phone service can be tricky and if you're going to go through the trouble, you should do so with the end-goal of saving in mind.
Call Features
If you're using your phone to make sales calls, you're going to want a VoIP provider that helps you call intelligently. Today's best VoIP providers offer a suite of features including statistics on calls (how long calls lasted, the demographic of call recipients, etc.) and even enable your ability to record calls for quality and training purposes.
Talk to your prospective VoIP provider to see which sorts of features they're able to extend to you.
Easy Line Expansion
One of the key benefits of VoIP is how easy it is to scale. If you need 10 lines today and 20 tomorrow, all you need to have is the additional phone hardware and your provider should be able to provide you with the new numbers you need straight away.
That easy expansion goes hand in hand with easy contraction should your company need to cut lines and save money.
Outstanding Support
As with any service your business is investing in, outstanding IT support is a must if you want to get the most out of what you're paying for. Therefore, you'll want to dive deep into your prospective provider's online reviews. That way, you can ensure that people who have used them before are moved by their quality of service.
You can also get a general sense of service quality based on how helpful your provider is when you call to collect information on their offerings.
VoIP Phone Service Has an Endless Amount of Value to Offer
When you stack quality VoIP phone service against your standard landline, you'll see immediately the value proposition VoIP offers in comparison. All you need to do to claim those benefits is to start looking into potential provider options and assess each one to see what they're about.
Our team wishes you the best as you undergo your VoIP for business transition. Would you like additional information on VoIP service? If so, consider browsing more related content on our blog.
You may also like: The basic thing you need to know about VoIP for business