Click here to get this post in PDF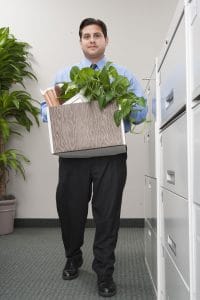 There are plenty of reasons to consider office relocation.
From growth and expansion, to rent costs and expiration of tenancy lease, most small businesses will face the prospect of moving premises sometime during their operation. However, while there are plenty of benefits to relocating, there can be drawbacks.
Stress is an important factor; moving is a trying time for even a family, let alone a whole workforce. Such an upheaval can also upset the status quo and, without proper management, things can easily go wrong during relocation.
Fortunately, however, office relocation needn't be avoided. If you invest enough time and energy in your relocation, you'll find it a breeze. Follow these steps and you'll soon be enjoying your fresh new office.
Step 1: Know Your Targets
Before you start your office relocation, you need to know what your business goals are and what you want from the move. Are they to reduce running costs, expand your staff roster, reach new markets, or something else entirely?
Once you know exactly what it is you want to achieve, you can move forward. One of the worst things you can do is move offices without thinking about how the new location will affect business. Keep goals in mind, or you could end up putting yourself in the wrong situation.
Step 2: Assign a Project Manager
Confusion is a killer in the office relocation world. So much is happening at the same time, so somebody needs to be able to maintain control. If different departments and people are responsible for different aspects of the move, balls can easily be dropped or people can misunderstand what has to be done.
Assigning a project manager means that they are accountable for what happens. It gives them to authority to make decisions and ensures nobody is left wondering what their role is.
Step 3: Create a Plan
Planning the strategy and logistics of your office relocation is paramount to its success. Going in blind can result in any number of disasters that can derail any hope of a peaceful and smooth moving effort.
What you need to do is plan, plan, plan.
This includes making comprehensive checklists, following strict timelines and working out exactly where everything is, where it will be packed and where it will go post-move. That means everything: from paperclips to people.
Step 4: Hire Specialist Movers
Office relocation requires an expert hand, prior knowledge and some good, old-fashioned experience. Inexperienced movers just don't have the expertise to complete a smooth office move, let alone the equipment for moving items such as valuable servers or computer networks.
Specialist corporate moving companies should be a vital part of your office relocation. Not only can they help you project manage and create a detailed plan; they also know exactly how to facilitate such a move and can provide you will all the relevant services — from valuable goods moving to appropriate insurance coverage.
Step 5: Let Your Clients Know About Your Office Relocation
Relocation is going to cause an inevitable slowdown. The comprehensive upping sticks of workers and their equipment means you may have to shut down entirely during a move. Even if you can still operate to some degree, it isn't going to be at the same level as when everything is in place.
Inform your clients of a slowdown in work and let them know the exact dates of your move well in advance. This not only allows you to avoid taking on big projects that would be impossible to complete during your relocation period, but it also means you should get some leeway from clients in terms of reduced output and communication. Providing you don't spring it on them at the last minute, you'll find most will understand.
Step 6: Sort Your New Premises and Basic Amenities
Once you've got your corporate relocation company lined up, you know your dates, have told your client and have everything planned out, it's time to sort out your new premises.
We don't just mean agreeing to lease terms, but also ensuring it is all set up, ready for your move. This means installing any new equipment that isn't being moved from your old office and making sure all the essentials are available, such as WiFi, heating, electricity and running water.
Step 7: Move in Phases
If you are looking to maintain maximum operating capacity during your office relocation, consider moving to a new premises in phases. If you move department by department, instead of in one fell swoop, you can continue to work out of your old office as the first team is set up on the new site.
For example, send development to get set up while sales continue to work in the old office. Once development is finished setting up, they can work on projects while sales move. You won't be able to operate at 100%, but it is beneficial over complete downtime.
Step 8: Consider Off-Site Storage
If you have to be out of your old premises quickly, it means all your equipment has to be moved on-site to your new office immediately. Unpacking and setting up every little part of your office is a hefty task. Little things like getting spare desks set up can really slow down the process of getting back up and running.
Consider using an off-site storage facility in the event of sudden relocation. Storing non-essential equipment for installation later can greatly reduce clutter during the moving process and ensure you aren't distracted from pressing matters by unimportant, menial tasks.
Step 9: Allow an Adjustment Period
You've made it this far, so don't trip and fall now! One of the biggest mistakes you can make is assuming you'll be back up and running within a short period of time after the move. It takes a long time to get set up; not only do you have to install everything, but that installation might not go as planned. We all know how temperamental computers can be.
Even after all that, the change of premises will likely lead to new systems of work being put in place — such as new admin processes — a change in staff and more. Workers need time to adjust and get comfortable with the new flow and environment. Getting anxious about lost hours and piling on the pressure can lead to a decrease in morale and even mistakes. A slower, more positive outlook is required.
Ensure you allow time for an adjustment period after relocation and your business will thank you.
About the Author
A senior member of the Gerson Relocation team, Heather Darby is an expert in office relocation. Alongside her colleagues at the specialist corporate relocation company, she has helped numerous businesses complete stress-free moves.