Click here to get this post in PDF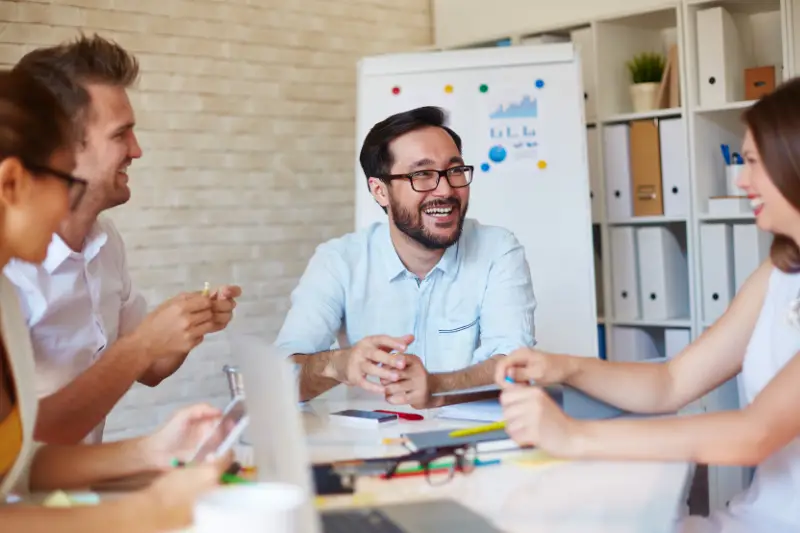 1. What is a business communication strategy, and why do you need one?
In today's business world, effective communication is essential to success. A solid communication strategy can help you to build strong relationships with clients and customers, promote your brand, and make it easier to achieve your business goals. 
In short, a well-crafted communication strategy can be the key to unlocking your company's full potential. 
When developing a communication strategy, you must consider your target audience, your message, and the channels you will use to reach your audience. 
By developing a thoughtful and comprehensive communication strategy, you can ensure that your business is well positioned for success.
2. How can you develop a communication strategy that works for your business?
Develop a mission statement
Your mission statement should embody all of your company values. For example, what is the overarching purpose of your business? Your mission statement should only be a sentence; the more snappy the statement, the better. 
For example, Google's mission statement is "To organize the world's information and make it universally accessible and useful". 
Choose your target audience. 
To communicate effectively, it's always important to understand who you're speaking to.  
If your audience is mums in their late 20s and you sell baby toys, you may wish to speak to them differently than a business owner choosing an accountant. 
Equally important is the audience within your business — your employees. It's unlikely that you'll use the same communication style for them as you would your customers or users. 
Select the right communication channels
The type of channel that you choose is dependent on the information you want to communicate. Are you having a huge sale? Then email marketing or paid advertising might be a good way to reach users thinking about making a purchase. 
Perhaps you have a company announcement that requires an explanation to your employees. A company meeting in person or over a video call is a more sensitive way to handle big news internally. 
Define objectives
These are different from your mission statement because they can be far more granular and change from year to year or even month to month. 
For example, an objective might be to retain more senior staff within the business. Or if you sell footwear, it might be to sell more flip-flops because they have a greater mark-up. 
Execute your plan
Set a timeline, allocate resources and give ownership to people within your business. Otherwise, your plans will never get set into motion. If you plan to increase productivity, look to your HR or senior management team, for example. 
3. How can you use technology to improve your communication strategy?
How you use technology to communicate depends on whether you're speaking to your client base or your employees. 
External Communication
Your communication type will depend on where the user is within their buying cycle. Imagine you sell high-end bikes, a potentially lengthy purchase decision. Some of your customers will still be at the research stage of the sales funnel. In this case, a blog post or article about the features they should look for in a great bike will help them find the information they need. If they are further down the sales funnel and are ready to make a purchase, a targeted paid advertising campaign plus compelling website copy explaining why your bikes are the best may help sway them in your direction. 
Internal Communication
There are various ways to use technology to communicate with your employees, but most businesses don't capitalise on the options available. They may instead choose to use regular newsletters and the occasional company meeting. 
By choosing an employee engagement platform like Workvivo, you can communicate with your employees using various methods. New starters and company news may be best communicated through a video message or a shoutout. You can post a survey to only one department within a separate dedicated channel or hub, or you might choose to share expert help on a complex topic through an informal and engaging podcast. 
4. What are the benefits of having a good communication strategy in place?
Whether you're communicating with your employees or customers, the benefits of a good communication strategy remain the same. Some of these may be: 
Ensuring your brand is understood — communication will let everyone know who you are and what you look like. 
Get your mission statement and values heard. These should echo across everything you do. 
Let people know why you're different from your competitors. You know you're the best at what you do, but make sure your team and customers know it.
Allow both customers and employees to feel valued by your business. Through competitions, polls or shoutouts, two-way communication is a great way to show appreciation! 
You may also like: Ten Tips To Enhance Business Communication
Image source: Shutterstock.com