Click here to get this post in PDF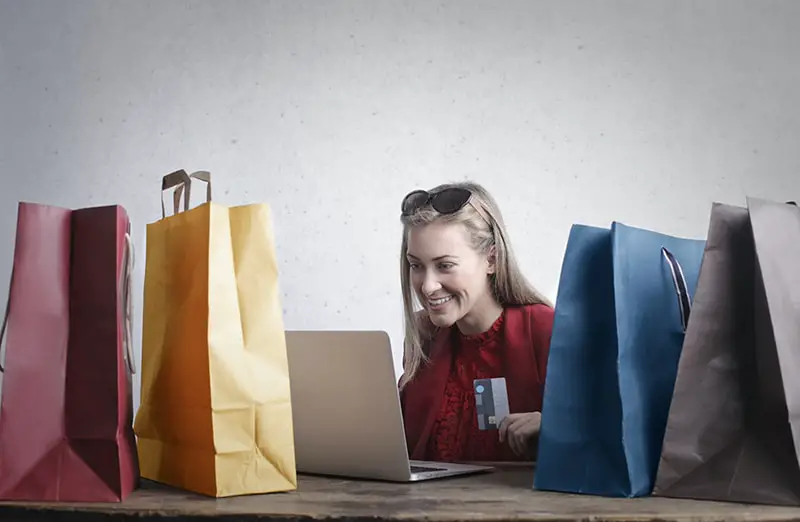 Here is a nice article about women buyers of retail products and why it might be a good idea for retailers to focus more on them when promoting their retail products. Retailing is hard at best and you can use all the retail trends information to help make more sales.
Women In The USA Shop Online Over 1.5 Hours Per Week.
This post is going to zero in on a specific demographic, women shopping online. You might consider this information when you decide where you are going to target some of your marketing dollars and strategies.
You could be very surprised to realize some retail trends regarding women's online shopping and that you are missing a lucrative area of your retail marketing focus. As a retailer, this could be valuable information Retailing To Women Online to you.
You might be surprised to learn for example that ninety six percent (96%) of women surveyed who have shopped online during the past 12 months bought at least one item. That means that a large number of them probably bought 2 or more products and some bought many items.
In addition something like fifty seven percent (57%) or more do product research as well as shopping online. Women usually shop in a local store for family members. However, they reserve their internet online purchases for themselves.
These statistics from women surveyed about their shopping online shopping habits can provide the basis for determining if there is any validity to targeting this demographic in your retailing activities. Marketing to this group could very well open up opportunities that you have not considered before as a retailer.
So Why Would You Target Women Online Shoppers?
The real answer to that question is in the purchasing statistics that go along with the above information on how often and for what reasons women shop online. It may also surprise you to note that women spent an average of $397.00 on a single online purchase. Further, more than twenty seven percent (27%) of these women dropped over $1,000.00 in online purchases.
And, hold on to your hairpiece, nine percent (9%) spent a whopping $2.500.00 or more shopping online in the past year. You might want to know one more appealing fact from retail trends in women's shopping – only seven percent (7%) of women surveyed said they would not purchase jewelry online. Hey, that leaves ninety three (93%) that would. Sounds like a retailer dream.
Overall, this would seem to be a demographic that is worth pursuing. I am sure that many of you reading this post have something that you could offer women Retailing Online To Women Has Benefits and it would make sense to design a campaign to reach this highly profitable retail market. Remember, that most women shop for themselves online, not necessarily family members.
So, your campaign should target items that would appeal directly to these women shoppers. For example, you could feature fashions, designer fashion accessories, handbags from Remarq, luggage, jewelry, housewares or health and beauty products. The list is endless. Give it a go!
I might add that once you get the buyer, there is no reason why you can't try back-end sales for items like gifts or other general merchandise. It holds that not a hundred percent (100%) of women buy only for themselves online.
There must also be a core amount of them that do and will buy for their family and friends as well. Looks like a good way to reach the main spender of the household. Also, not just retail products, but services as well.
You may also like: Is your Retail Business Ready for the Future?
Image source: Pexels.com