Click here to get this post in PDF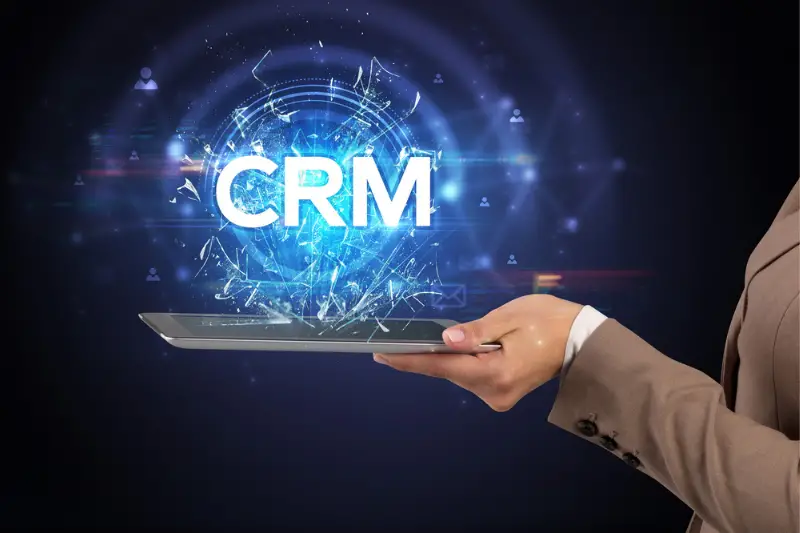 CRM or Customer Relationship Management Software is becoming hugely popular among businesses of all sizes. It enables an organization not only to store the data they collect every day but to systematically arrange it and make it accessible to the multiple teams in the organization. This data helps us to gather consumer data and track the entire journey of the consumer in the organization. The CRM software is extremely valuable in tracking sales, identify trends, respond to consumer query and feedback, schedule meetings and achieve much, much more. However, in spite of so many advantages, there are some disadvantages to this software as well. If you have not yet installed even a free CRM software it would be wise to look at both the advantages and disadvantages before opting for it.
Advantages of the CRM Software
Centralized Storage: As mentioned earlier, one of the key benefits of CRM software is centralized storage. The data is accessible to anyone who needs it. For example, if the PR needs and the Sales team both need access to the data, they can have it. Teams work best if they are all on the same page. This system facilitates teamwork with convenience and ease. This is invaluable in sales CRM.
Scalable Solution: As a business grows, its customer database grows with it. The customer is the foundation on which the organization grows; the more customers are satisfied with the products and services, the more chances of the organization becoming a success. CRM software has the option of growing with the organization. Businesses with any budget and of varying size can use it to their advantage, you can learn more from ergonotes.com.
Mining of Data: CRM not only stores data but uses analytical tools to arrive at some excellent findings. This can help an organization evaluate its workings and identify the segments where there may be more scope for improvement. It also creates a real-time environment thereby making it possible for the organization to make instant changes.
Accessibility: The best CRM not only allows multiple teams in the same organization to access the data but with the advent of cloud-based platforms, which most CRM software are preferring over time, it is now possible to do the same from multiple locations through mobiles or laptops, for people with authorized access. This makes the process user friendly, quick and a lot more convenient.
Economic: A CRM system helps bring down of running an organization manifold. It reduces labour and saves a lot of time. On the other hand, it increases productivity and lets a business expand at a quicker pace thus making way for more revenue generation while decreasing the cost of the infrastructure.
Now that we have looked at the advantages of installing CRM software for business, let us take a quick look at the disadvantages.
Disadvantages of CRM software
Mechanical Interactions: While it is true that CRM software makes customer interactions much more speedy and efficient, they can at the same time take away from the human quotient of it. It is the same difference that we experience when talking to a real human being over the phone and responding to a recorded message. Ideally, customer interactions should have a healthy mix of the two, efficiency and automation combined with human warmth and personal interaction.
Security: CRM software helps store, sort and analyze data at a centralized location. This is one of its key benefits. But this same attribute can leave an organization open to many different forms of security threats. There is obviously the threat of hacking but there might be other threats like a simple power cut off in the location. What if the data entered is not error-free? The entire system can be jeopardized if it is not protected and if data entered is not checked to be error-free. There are of course encryption safeguards that are available, however, a little supervision and evaluation can keep major disasters from happening.
The Initial Time Frame: It might take a little time for the employees of an organization to learn how to maintain as well as operate a CRM if they are handling it for the first time. Something which looked brilliant on paper with scopes of streamlining processes and using automation can turn out to be completely incomprehensible at first, with frustrating challenges. However, this is a difficulty that can be bypassed easily with a holistic training of the employees and giving them hands-on experience with the software itself. Although the CRM is built to speed up processes, the initial installation and introduction can take a little time to be familiar and easy for the employees.
Lost Data: Several CRM tool have the option of automatic backups, but not all of them come with this facility. Even a CRM using a cloud-based platform to store data and with the benefit of auto, backup can experience technical problems if the server connection or the internet connection is interrupted. There might be a need for regular checking and maintenance as well as manual backups from time to time.
Therefore, we can conclude that though there are disadvantages as well as advantages the disadvantages can be safely circumnavigated with a bit of care and caution.
You may also like: 3 Ways Social CRM Will Help You Attract More Business