Click here to get this post in PDF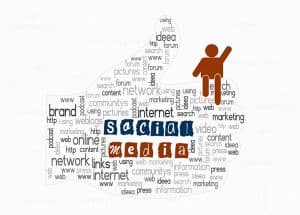 Did you know? In today's world, social media has become the most powerful marketing tool for businesses to promote their products and services on various channels such as Facebook, Twitter, Google+, Pinterest, Instagram and more.
This is due to the range of benefits that social media is offering companies for marketing their business. The major advantages organizations see with a social media hub are:
Provides a cost-effective marketing solution
Reaches out to targeted audience & builds strong relationships
Collect consumer feedback on business products & services
Resolves customer issues and complaints
Builds business brand awareness
Although the social networking platform has several benefits for marketers, promoting a product on social channels can be a tedious task. Handling different channels at one time may mislead potential clients. To reap the benefits of social media to its fullest, businesses should optimize their social channels with Social Customer Relationship Management (CRM) tools.
But the question is, how effectively can one use Social CRM software to maximize business opportunities? Here are the three wonderful ways to utilize Social CRM. Read on!
Social CRM Elevates Brand SEO
In the past, it has been difficult for businesses to create the targeted audience's niche content. But with the help of Social CRM software, businesses can get to know the digital footprints of their followers. They can more easily understand what their targeted audience is searching for on social platforms, what type of content they are 'liking' and sharing, in addition to what are the keywords they are using.
With all this information, businesses can create targeted and sharable content which their followers would find interesting as well as include keywords used by their audience so that your content can appear in their search results. If your content is engaging and appealing, it will ultimately result in more shares and likes.
Social signals play a pivotal role in boosting your website SEO. If your content (blog/video) has more number of shares, likes, and comments on social platforms, it sends a positive signal that your content is impressive. As a result, it ranks your content to the top of the Google search results page.
Identify the Right Channels
We can understand how much time and dedication it requires to create original and engaging content. But if the generated content doesn't reach the right platform, then it won't serve the business goals. Don't worry! A Social CRM tool helps in identifying the right social networking platform according to your business needs. It tells which social platform is correct to your brand and where you can find your targeted audience and at what time your followers and clients are active on these social networks.
This helps the company to publish their content on the right social media platforms at the right time so that their content can reach the right audience who will benefit. In turn, it aids the businesses in gaining more momentum on social sharing platforms.
Build Business Relationships with Prospective Clients
Business people always look out for these things:
Reaching out to greater numbers of potential audiences
Getting exposure and building fresh value to their business
Reaping profits and high return on investments through marketing activities
Social CRM tool rescues business owners and helps to reach their business goals. It tracks the social influences of their consumers, clients, and competitors.  Therefore, the marketing team can reach out to their targeted clients, followers, and similar competitors with an approach to publish company content on social networks and you can publish their content on your platforms. It mutually benefits both the parties and a win-win situation for both of them as you are getting more exposure among the wide range of new audiences. If the content is engaging and impressive, then there is a higher chance the audience instantly likes your content and becomes a huge fan for your brand. They can even act as a word-of-mouth advertising among their friends and family which can immensely help your company reaps high benefits.
So, what are you waiting for? If your business is not in the route of automation, grab it soon. Otherwise, you are missing out on wonderful opportunities in the market. Empower your business with Social CRM software today!
You may also like: 5 Ways to Use Social Media to Promote Your Event
About the Author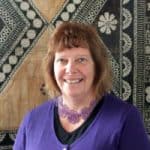 Rachel Smith works for SutiSoft, Inc as a web content writer. Rachel covers business, technology and SaaS trends.