Click here to get this post in PDF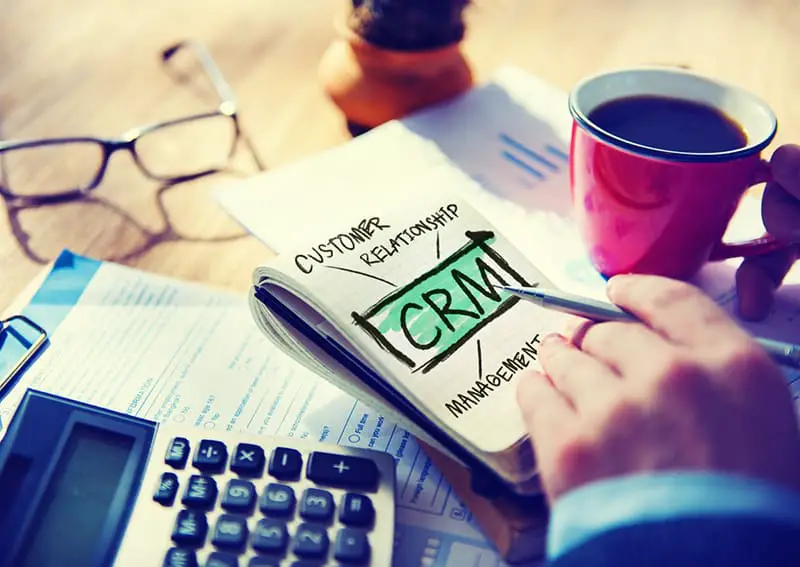 The market for Customer Relationship Management (CRM) apps is a rapidly evolving one with apps coming and going, a few mergers, and some outright takeovers as major players look to expand. Currently sitting at over $115 billion, there's plenty of interest and money flowing into the sector to keep innovation strong.
In this article, we touch on just a few of the CRM trends we're seeing this year.
Integration is Growing as Customers Want Less Complication
While feature creep can lead to overly complex CRM solutions that confuse customers or extend their learning curve out, some apps are pushing integration rather than adding new features that already exist in the marketplace.
Data is held in various apps and CRM solutions which often don't talk to one another. Getting data from one app into another is a puzzle that many businesses wrestle with unsuccessfully, sometimes needing to get consultants in to figure it out. One solution is PieSync which helps different SaaS talk to each other seamlessly.
Other SaaS developers are taking the opposite approach by aiming to integrate additional features, such as text and video communications within their CRM software. The growing use of voice search is also encouraging voice instruction to be included in solutions to satisfy customers who want it.
Internet of Things Increasingly Connected to CRM
IoT continues to be a growing theme with businesses wanting to profitably use the customer information gathered from it.
Certainly, companies are spending considerable sums on making use of IoT to advise their business goals and to update customer information, where it makes sense to do so.
Over half of businesses feel that IoT has the potential to increase their top-level revenue.
Features Tailored to Improving Customer Experience
One of the difficult-to-implement CRM trends as pointed out by piesync.com in their timely "20 CRM Trends" article was the push for companies to not lose sight of the customer in the push for advanced features.
CRM solutions, on the whole, are indeed becoming larger and more complex. However, the features that are added must still ensure the customer gets better representation. This includes faster responses, more accurate and complete answers, being aware of their past query history and calling them back when it's requested. The Back-to-Basics approach is required to avoid advanced CRM packages helping businesses to lose sight of the ultimate objective: to keep customers' happier.
Millennials Are Leading the Growth
Increasingly, it's millennial business owners who feel that a CRM is vital to the success of their business venture. Mainly this seems to be led by the generational trend for the younger set to expect better customer service performance than either Generation X or Baby Boomers ever did.
As such, the adoption of CRM software is seen as necessary to ensure their customers are taken care of at the same level that they expect as a customer.
It's fair to say that trends in CRM largely are centered around refining the customer experience and using data to better know the customer (and what they want). Correspondingly, customers are expecting companies to understand their needs more than they have previously because of the data being shared about them.
You may also like: 3 Ways Social CRM Will Help You Attract More Business