Click here to get this post in PDF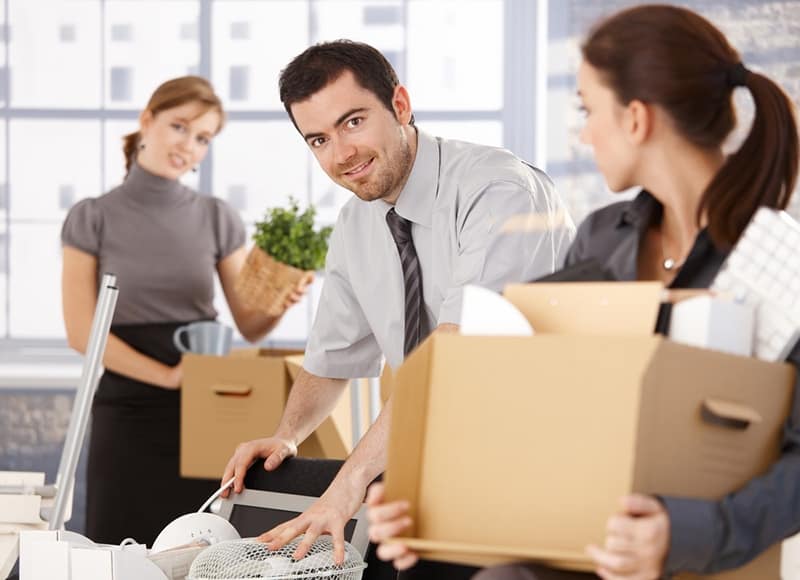 Are you moving your business this year? If yes, then you should make a real effort to ensure your move will go smoothly. With a variety of things to pay attention to, proper preparation is needed to pull off a successful relocation process. Like moving a household, a business move can also be a complicated experience.
Read on this article to learn how to plan and prepare a business move this year.
1. Determine a time frame
Before you tackle your stuff, schedule the date of your moving, so you'll know how much time is required to get things done on time. Remember, the time frame you've set is essential when moving a business. Using your final move out date, list down all the tasks you need to accomplish before your commercial mover arrives. This is to make sure you'll have adequate time to prepare for the big day and avoid stress in the long run.
2. Identify moving costs
Again, a business move requires you to spend money to defray the moving costs. From hiring a professional moving company NYC to buying some packing supplies, you'll need to have a budget to make your business relocation fast and smooth. It will allow you to work on some tasks before you move in. When setting up a budget, make sure you'll stick with it to avoid unexpected finances. Another option you might be interested in is Melbourne Removalist. A company supported by its professionals and experience in the industry. There is nothing better than dedicated professionals to help you ease the process while saving money.
3. Set meetings
You can't undertake a business move on your own. Whether you like it or not, you'll need the help of your employees to make the moving process successfully. In such a scenario, conduct regular meetings with them to tackle the move. Be sure they're informed about its progress and find time to address their concerns. That way, you can make your business relocation a less stressful one not just for yourself but for your employees as well.
4. Appoint someone to coordinate the move
Depending on the size of your business, you may have to appoint someone in your team to spearhead and coordinate the entire move. This person should be responsible for communicating with the movers and workers to keep the business move on schedule. By having someone to help you out, you can focus more on other aspects of your business during the transition.
5. Assign tasks
It's always a good thing to involve your staff in the process of moving. If you assign tasks to your people, you can stay organize and plan the move properly. The assignment will also ensure nothing gets missed – from packing your employees' desks to contacting specialty service providers for the disconnection of some of your office equipment. Be sure to list down all the tasks to be assigned so you'll not have too much to do by yourself.
6.  Work with professional packers
If your budget allows the hiring of packers, then do it. Although the employees can be requested to pack their own desks, there are areas in the office which should be entrusted to well-trained packers. For instance, photocopiers, fax machines, computers, and large pieces of office furniture are often the most difficult items to pack and move. To ensure their safety, these items should be handled by professionals only.
7. Hire Movers
In addition to packers, hiring moving specialists like Movers NYC can make a huge difference in your office move. This will save you and your employees from having to take care of all aspects of the relocation. However, you should get to know the movers carefully before you hire them. Get price quotes from moving companies and compare them to decide which one is the right way to go. Also, try to ask for recommendations from your family and friends and read online reviews to make a hiring decision much easier.
8. Inform contacts about the move and keep them updated
As your moving day is fast approaching, you should inform your contacts, particularly your customers and suppliers that you're relocating to a new business address. It's a good idea to publish the moving information on your website or through text messages and emails. You can also arrange a face-to-face meeting to inform them about the transition. By letting these important people about your move, you can make sure that all your clients will continue doing business with you.
The Bottom Line
So, there you have it. Use this moving plan as your guide to making your business move a seamless one this year. By planning and organizing in advance, you can stay on track with all your moving efforts. With the help of your employees and an experienced moving company, you'll achieve a quick and less stressful move relocation for your business.
You may also like: Where Should You Station Your Business?