Click here to get this post in PDF
Moving to different locations spikes different emotions. Believe it or not, it can be an emotional roller coaster ride pouring in excitement, fun, anxiety fear, and most importantly stress. Often amidst all these emotions, we forget to focus on what is the hardest part: the actual "Move"!
Moving to a different location with all the belongings is never easy as it seems. You have to start planning and organizing everything in advance to make sure you do not miss any. At the same time, hiring any local moving services company is always advisable which can help you make your move easier and less stressful. Experienced professionals not only help things run smoother but keep your mind at ease knowing that everything will be done right. Especially there are added advantages when you hire moving services denver like- awareness about their operational existence, offline mode reviews, and the ability to meet and discuss in person whenever required.
Here are a few tips one should keep in mind for making the move less stressful with the help of local moving services.
1. Planning in advance
When we hire local moving services company, planning becomes quite easier. We can discuss and plan with the moving company where they can share the important checklist of the do's and don'ts as per their expertise. Hiring a local servicing company can help a lot during the planning process as they can schedule the date and time of the move which best suits the customer based on the moving requirements.
Everything can be ensured on time without any last-minute issues or changes.
2. Start catering smaller items first
Initiate the packing process by starting from the smaller items in your home. Pack the stuff which you would not require urgently or at priority at your new location. If you start early, at least 1 month in advance there will be less burden and panic when the big day is near. Moreover, you'll find that some of these items can be moved yourself, saving you money throughout the process. With self-drive van hire by services like Hirefleet, you can move incrementally and leave the large items to the professionals.
3. Start packing room by room
When you hire a moving company, start initiating packing room by room. This will allow you to keep everything organized and it will be easier to remember.
4. Destroy trash
Your moving company will charge you for the weight of the baggage being moved to a different moving location. So there is really no point in carrying the material which you hardly use in your everyday routine. It would be advisable to destroy and decompose the trash and other materials which are not required anymore.
5. Create a moving checklist
Do not leave everything to the last minute. Prepare a moving checklist first at your end and then get it checked with your professional movers. They will definitely help you in case you are missing any important information. Ticking off the tasks you have completed every day will make you feel in control.
6. Moving budget
You can discuss your budget with your moving company and they can advise you on how the move can be completed within your pre-defined budgets. Keep enough cash with yourself for purchasing everyday utilities as well.
7. Safety and Security
You can be assured of the safety of your valuables when you hire a moving company to help you out. All of your belongings will be insured, so in case of any mishappenings, you are covered. Keeping your possessions safe is every mover's number one priority, so you can rest easy knowing they are in good hands.
8. Less Risk than Moving By Yourself
If you are moving alone things can often become unexpected and uneasy and you will have to deal alone. When you have professional help, you can take a break off and relax as if any problem should arise the professionals are there to help you solve it in any way possible.
9. Pack essentials
Pack all the necessary items like valuables well in advance. For example, jewellery. Make sure to carry cash and valuables along with you.
10. Label boxes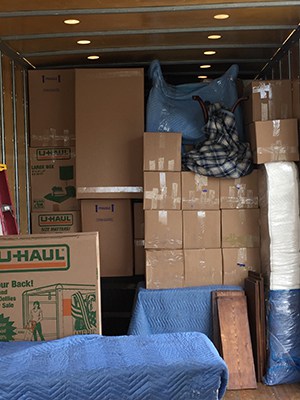 While you start your packing, make sure to label all the boxes with the help of your moving company. This way when you reach your destination you are very well aware of where you have placed your items. Be as specific as possible. For example, all kitchen items should be placed in one box. For fragile items, you can also put a label as – "fragile, handle carefully".
11. Don't Carry More Than You Can Handle
In reality, moving is actually horrible but pushing yourself to a panic state will just make you tired and worn out quickly. Don't carry more than you can handle in your new place.
12. Bag of necessities
No matter how careful we become, there are chances you may miss out on some of the other things. It's hard to keep track of where everything is. Keep everyday essentials like medications, hygiene care, and required outfits in one place for easy access.
In addition to all these important tips, make sure you also transfer your new moving address to your company and your banks so that you do not miss any important information.
Hiring professional movers near your location will solve all your problems. If you are planning a move soon and you are looking for Moving and Storage Companies in Connecticut, you should definitely get in touch with BB Moving and storage company. They will not only assist you in a residential move but also in a commercial move. Plus, they will help you save time and energy that can be best utilized for any other tasks. There are so many benefits in hiring them and are renowned in various locations as Stamford movers, Norwalk movers. Likewise, they are acclaimed to service in various other locations like- Danbury, Fairfield, New Milford, Ridgefield, Southbury and Darien County.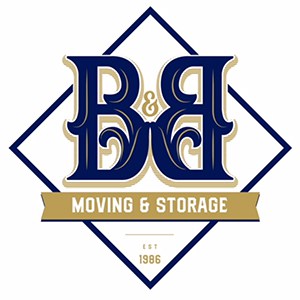 Plan your upcoming move step by step and contact best moving storage company near your location-BB moving and storage company. You can get in touch with them over the call- 203-740-1224 or visit their website where you can chat with the professionals: https://www.bbmovingandstorage.com
You may also like: Moving Plan For Your Business This Year