Click here to get this post in PDF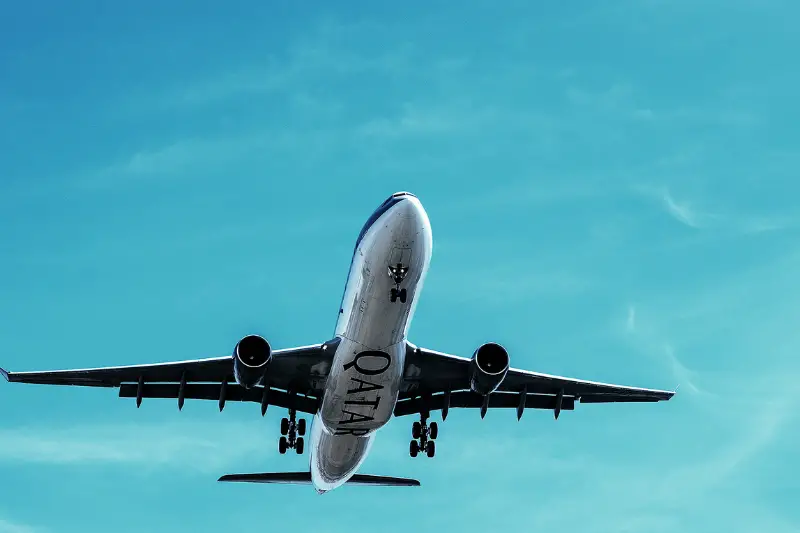 Have you decided that you would like a change of scenery? Do you want a new challenge? If so, you may feel like now is the perfect time to take your career abroad. This is something that more and more people are doing today. A recent survey conducted by Yrendence, revealed that 22 percent of graduates expect to go overseas to find work. Of course, this could also be a reflection of the job market in the United Kingdom, but a lot of people, want to experience other cultures and perhaps capitalise on a better quality of life.
Where are the opportunities?
The first thing you need to do is determine where the best opportunities lie. Of course, this will largely depend on your skill set and the industry you are interested in working in. However, there are worldwide skills gaps, which present ideal opportunities for anyone that can fill them. For example, China and India are both hot markets, offering strong GDP growth. You will also find that there are lots of skill shortages in both Brazil and Mexico, especially in oil and gas, finance, life sciences, and engineering. Hong Kong and Singapore are also attractive because English is widely spoken here and it is easy to hire from overseas. Some of the positions across the world that are hard to fill are generally in research and development, production, sales, engineering, and IT. Nevertheless, it does differ from country to country so you will need to do considerable research with this in mind when you are looking for the best country to set your sights on.
How to get started
One of the ways to move into a career abroad is to go into a structured graduate scheme with a multinational. This is something that is especially attractive for those based in the UK, as a lot of international businesses have a base in the United Kingdom and you will find that these jobs are typically advertised in the London area. Check out this post on moving to London by HenfieldStorage It is wise to look for companies where you have the option to relocate once you have been taken on, as opposed to simply holding out for an international position right away.
Keep your eyes on the job boards if you do not get onto the scheme or if you are looking for a second job. Do not overlook the option of smaller niche websites. There are lots of different niche website boards in various countries, including government initiative websites that are designed to attract talent from overseas. Looking for a job in Canada is one of the best options to consider, as a number of companies are hiring foreign workers in Canada to fill the shortage of their employment, and to make it more international.
Aside from this, another option to think about is taking up an international study or work placement. There is a much bigger work placement culture at the university level in Europe. Nevertheless, this is something that UK students can still take advantage of. The Erasmus Programme is an example of a scheme that can be used to study in EU universities for a set period.
Some final tips before moving abroad for your career
Moving overseas can be a significant change in anyone's life, no matter whether it is for your career or not. There are a few things you can do to make it easier. The first thing you need to do is research the area you are moving to with care to determine the best location for you in terms of your base. Research on local property websites, such as this Singapore property website, and you will find plenty of local advice, as well as lots of different deals and information on the buying process. A lot of people decide to rent first and then buy afterwards. This is a good way for you to understand what you want before you put lots of money on the line.
In addition to this, it is a good idea to join expat forums before your move. There are plenty of different forums online that are dedicated to expats moving to different parts of the world. This is an excellent opportunity for you to connect with people that have already moved abroad and taken the plunge that you intend to. Not only can you get to know different people, but you will pick up plenty of useful tips that can help you to navigate your new destination and settle in with ease. Should you decide to take the plunge, Wridgways international removalist can take care of your moving needs.
It is also worth doing your research to find out about any training courses that are valuable in the country you are moving to. This could be something general, like learning the language, or it could be something industry-specific. However, learning about what is expected of you in your new country can give you a competitive edge.
In terms of what companies are looking for from global graduates, rather than being essential, multilingualism is deemed complimentary. The most sought-after skills are being able to work with people from diverse countries and backgrounds, as well as being able to collaborate with ease. You should also stress the following in your application: your self-awareness, resilience, flexibility, and adaptability.
Hopefully, you now feel more prepared to engineer a move abroad for your career. As you can see, there are lots of different factors to take into consideration and you need to think carefully about where the opportunities lie. A lot of research is essential here, but it will all be worth it in the end when you craft the perfect life overseas that you have been dreaming about.
You may also like: 12 Tips on How to Make Moving Less Stressful by Local Moving Services
Image source: Pexels.com