Click here to get this post in PDF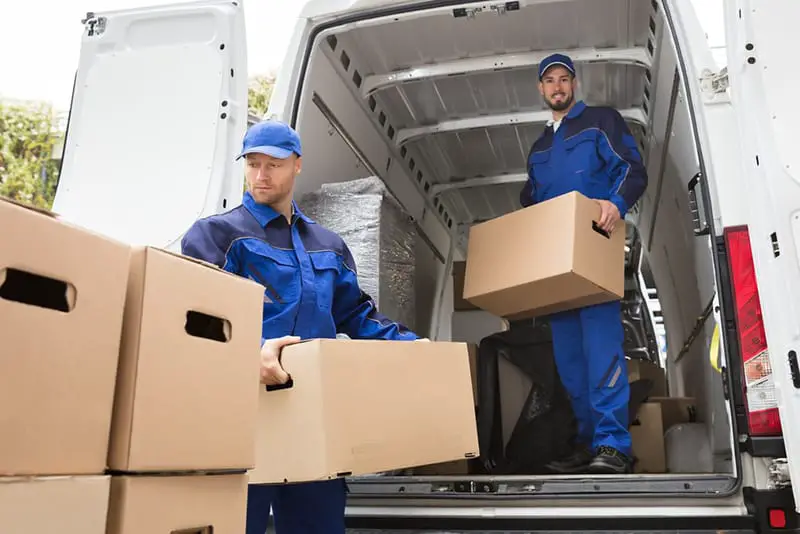 When it comes to moving, there are a lot of things to consider. You have to decide what you're taking with you, what needs to be sold or donated, and the cost to move out of state. If that sounds like a lot of work, that's because it is. That's why so many people choose to hire a moving company for their business move.
As a business owner, you'll surely have many things to accomplish before the moving day. Since the process requires thorough planning and preparation, enlisting the help of a reliable moving company for your business relocation is undoubtedly priceless. From moving all of your office equipment to unloading them, using professionals usually comes with several benefits. Choose movers who offer White Glove logistics service as you will have lots of office equipment that needs to be handled with special care.
Read on this article to learn the 7 benefits of hiring a moving company for your business move.
1. Less hassle and stress on the employees
Making your employees responsible for the business move may save you more money. However, putting all the responsibilities on their shoulders can be more complicated as they have to know for themselves how to transport large items. Thus, moving your business doesn't have to be the work of your employees alone. Don't let them do the tasks on their own to provide less stress and hassle. Remember, your employees are one of your company's biggest assets, so they should be protected throughout the transition. Not only that but your equipment, and other office items will be safer in the hands of a reputable moving company NYC.
2. Safe moving of the equipment
Again, your office equipment is essential to the operations of your business. That's why you can't afford to get them seriously damaged during the move. If you don't want your equipment and other items to be lost or damaged, hiring commercial movers is the right thing to do. They know how to move electronic equipment and any piece of office furniture with ease and protection. Moreover, they use the right moving and packing equipment that will keep your possessions safe during transit. In case your items may be damaged, or employees may get injured, you have nothing to worry about because most moving companies offer insurance options.
3. License and insurance
Again, damage or injury will not be a problem if you work with professionals for your business relocation. That's because they are appropriately licensed and insured. Given such circumstances, you can be sure that the mover will protect your belongings throughout the moving process. You can rest knowing that everything your business owns will be safely transported and in case of accidental damage, they will be insured.
4. You, Will, not need to rent moving equipment
Without professionals like Movers NYC, you'll end up renting the moving equipment necessary to transport all of your large items. However, a reliable commercial mover has all the means to provide you with everything your move needs. From the trucks to the packing supplies, crates, and many more, they can let you use these things to make your business relocation smoother and faster. In addition to it, having a moving company on your side can help you and your employees save time in finding all the necessary equipment.
5. Cost-efficient
The team at Wilkinson's Removal – who focus on Bristol house removals state that "With the efficient transport and organization you can expect from hiring commercial movers, there's no doubt you can save more money." Your moving team will do their best to move your office stuff efficiently and quickly. They also show the right amount of professionalism through their quick turnaround time. For small office relocations, a Bristol Man and Van might be a better option.
6. Moving without missing anything
With all the tasks that need to be done prior to the moving day, including your business operations, you may not be able to keep track of everything during the process. To avoid this problem, contracting a moving company will make sure nothing gets missed. Using their years of experience and exceptional expertise, movers in Charlotte will always have eyes on anything that tend to be misplaced. When you're looking for electrical outlets and other smaller items, a commercial mover can help you out.
Moving without missing anything is also really important if you're a home mover also. You need to update your address across your accounts and organise your whole move (removals, storage, utilities, etc…). Utilising a change of address service can make sure you remember everything and update your address with all providers.
7. Reduced business disruptions
Whether you like it or not, moving can disrupt the operations of your business. In order to reduce the impact, you should seek the help of a moving company. With a team of reliable movers, you'll have more time to focus on your business while they do all the moving tasks, including packing, heavy lifting, and unloading. Also, you don't need to disturb your daily operations because you have people who'll move your business for you.
Conclusion
Relocating can be a great adventure for any company. However, if it's not done properly, the entire process can be detrimental to the success of your business. Whether you're moving a multi-office building or a single one, keep these benefits in mind and make sure to hire the right moving company for the move.
You may also like: Moving Plan For Your Business This Year
Image source: Shutterstock.com