Click here to get this post in PDF
There are various different reasons why you should relocate your business. For example, you may move to be in closer proximity to your client base or because you've experienced unprecedented growth in recent months and need more space to be able to deal with this. However, much like moving home, a business move can be incredibly stressful and time-consuming. Thankfully, it doesn't have to be that way.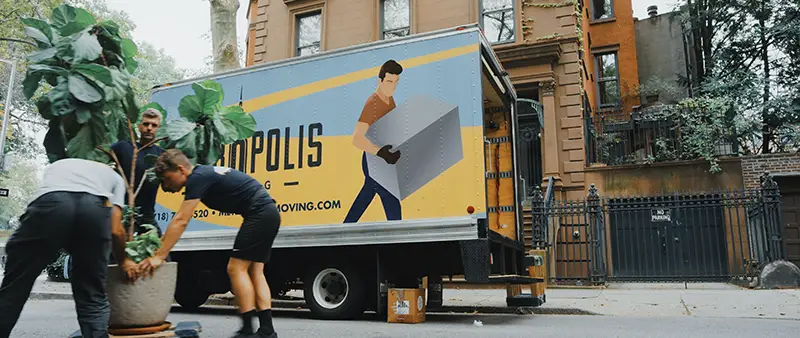 With that in mind, here are some top tips that you can use to take the stress out of your business move! 
Hire movers. 
Whenever we move to a new house, we often leave the heavy-lifting to the experts, and the same should apply when it comes to moving your offices or warehouses. Not only does this save you time (and backache), it also reduces the chances of your equipment getting damaged in transit. For example, if you're going to be transporting a great deal of heavy and expensive machinery, it's far better to bring in machinery movers instead of trying to tackle this yourself. 
Choose your new space carefully. 
To keep your business running smoothly, you need to ensure that you choose the right kind of space for your company. For example, some companies only require offices to get the job done, whereas others need warehouses and places to store products before distribution. During this time, you should also consider the benefits of leasing vs buying office space. Leasing is effective for smaller businesses that are just starting out due to the fact that it's less pressure. However, buying can save you a great deal of money in the long run as you don't have to make consistent monthly payments. 
Reinvent your interiors. 
One of the most important things you should consider when carrying out a business move is what you actually want to get out of this transition. While your key motivation will be having more space – you should have some kind of idea of what you want to do with it. For example, you may require bigger offices to accommodate a larger workforce or new equipment and tech. However, you should also use this as an opportunity to shake things up – don't stick to the same old office or storefront layout – make changes. Think carefully about what employees need in their working environment and factor this into your decisions. In many cases, employees want light, bright spaces that are comfortable in order to feel productive. They also need a break room where they can relax and destress. 
Think about the outside of the building too.
While decorating the interior of your office, warehouse or workspace can be a lot of fun; it's equally vital that you pay attention to the exterior of your building, especially if you'll be opening your doors to customers. This is because the exterior of your storefront of business is the first thing the customer will see, which could alter their perception of you. As a result, not only should you keep the place in good working order, you should also find as many ways as possible to make your shop front stand out from the crowd.
You may also like: Important Points For Choosing The Right Moving Company
Image source: Unsplash.com